3 TIPS TO MAKING THE TREX® DECISION
You know you want a deck, but faced with all the options in the store, that's all you're sure about at this point. It's okay. Here are some pointers to make your Trex decision an easy one.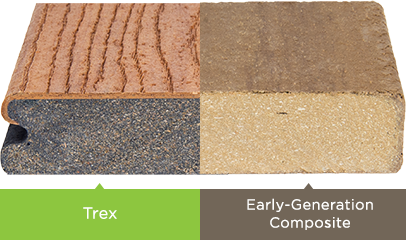 LOOK CLOSER:
not all decking is created equal
There are many deck boards in front of you - but only one of them is Trex. With its rich color, grooved sides for a hidden installation option and a deep wood grain, Trex stands apart. Kick off your shoes and give walking across a Trex board a try (we won't tell anyone). Not convinced? Well, we checked out the competition for you.

YOU CAN ALWAYS ASK TO SEE MORE
If what the store has available on display doesn't fit your vision - visit the sales desk. They can show you the complete line of 18 colors we have available. Or, visit ShopTrex and order a sample.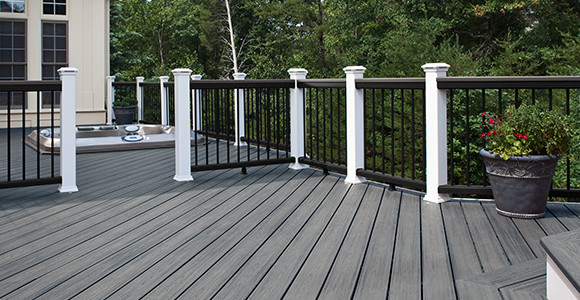 DON'T FORGET ABOUT RAILING
Trex® decking and Trex® railing are one stunning and stylish power couple. Keep this duo in mind while you pick your decking and then get ready to explore the many possibilities available to you in Trex railing.
Help is always at hand
You can find answers to your questions and view the full Trex product line at the sales desk. Or you can call us directly and we'll be happy to help.
CALL 1-800-BUY-TREX (1-800-289-8739) or email us.