NAPA VALLEY BY WAY OF SOUTH CAROLINA LOWCOUNTRY
We teamed with the hearts and souls behind the Mondavi Home Collection–the fourth generation in the Mondavi winemaking family–to deck out a show home like no other. It's the first build for our newest decking color, Island Mist–a deep and varied grey that echoes the finely honed palette throughout the home, one inspired by the marshy tides just feet away from the back screen door.
Stately yet relaxed, you'll find Trex makes itself at home with four of our furniture collections, brand-new view-friendly railing (outfitted with cocktail rails right up a vintner's alley) and loads of outdoor lighting that illuminate everything from a late stroll down the dock to the dreamy moss-cloaked live oaks that preside over the acreage.
Let's have a look.
MEET THE MONDAVIS:
THE WEST COAST ENTERTAINING LIFESTYLE TAKES A LEAP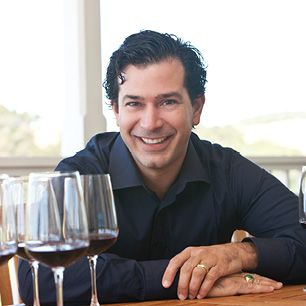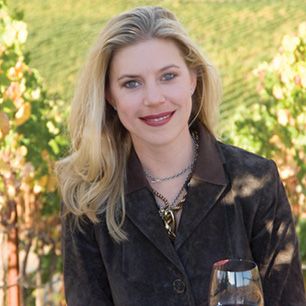 ROB AND LYDIA MONDAVI
When wine is in half the bloodline, word gets out in no uncertain terms: c'mon over. And when the other half is Southern? You may never leave. This modern couple sought a home away from home, an East Coast getaway that combined all their favorite things: good style, sustainable living and time with family (the kind that doesn't even have to be related). So what better locale than Beaufort, South Carolina, where Lydia's heritage runs as deep as the colonies themselves?
It's a place where the door's always open and the deck's the front row to the loveliest show in town. So, what better partner than Trex? Our fine outdoor living products–manufactured in the USA—feature deep, fade-resistant colors, comfortable, welcoming finishes and luxury performance decking that's at least 95% recycled material.
For that matter, the Mondavis found Beaufort a place to recharge from their passion projects back in Napa. Rob's lush and drinkable Spellbound Wines continue the family's pioneering tradition of sustainable farming, while Lydia's cosmetic line, 29, has perfected the ultimate recycle: finding skin-enhancing jewels in wine's pulpy aftermath, the coveted grapeseed.
You'll find these seasoned entertainers under the grand, mossy oaks about half the year.
LIVING THE LOWCOUNTRY LIFESTYLE
A HOW-TO