July 10, 2013
Trex Sweeps Composite Decking Category In Remodeling Magazine's 2013 Brand Use Study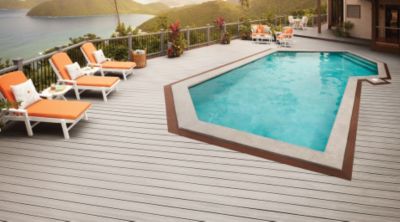 Brand Captures Number One Ranking in All Four Measured Areas

WINCHESTER, Va., July 10, 2013 – Trex Company, the world's largest manufacturer of wood-alternative decking and railing, has been recognized with four first-place rankings in Remodeling magazine's 2013 Brand Use Study. Reinforcing its unparalleled brand strength and recognition among industry professionals, Trex dominated the Decking: Composite and Vinyl category in all measured areas.

Trex boasts an 89 percent rating in the "Brands Heard Of" category. In addition, 65 percent of study respondents reported having used Trex decking in the past two years. Trex also is the brand used the most by respondents and the brand that industry professionals have used the most in the past two years and/or would consider using. This year marks the fifth consecutive Remodeling Brand Use Study in which Trex has swept all measured areas in its category.

"We're proud to sustain our position as the clear brand of choice in the wood-alternative decking category among our valued trade partners," said Ronald W. Kaplan, chairman, president and CEO of Trex. "This honor underscores our commitment as the industry leader to introduce manufacturing and design innovations and set high standards for performance and aesthetics."

Earlier this year, Trex took the top spot in three of four key performance areas for the sixth consecutive year in Builder magazine's 2013 Brand Use Study. Trex was named number one in "brand familiarity," brand used the most" and "brand used in the past two years" for the Composite/PVC Decking category. In addition, Trex earned high marks for "quality" and continued to gain share in this performance area.

Hanley Wood Publishing and Readex Research, an independent research company, conducted the Remodeling 2013 Brand Use Study. More than 8,000 readers of Remodeling magazine were surveyed regarding brands across 52 categories. The full study will be published in the August issue of Remodeling.

For more information about Trex products, visit trex.com.

Print This Page