Transcend® Porch Flooring & Railing
Outdoor Luxury Moves Out Front
Our advanced system of virtually gap-free porch flooring and Transcend railing offers the same high performance and unparalleled beauty as all Transcend products, making it the most luxurious welcome mat around.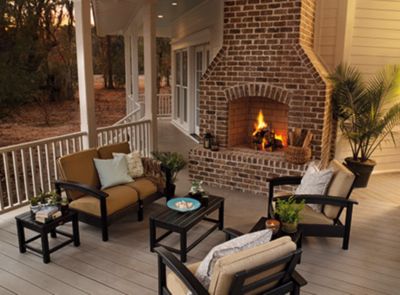 High Performance
Lasts with unrivaled fade, stain, scratch and mold resistance to give your front stoop center stage
No sanding, staining or painting means more time spent in rocking chairs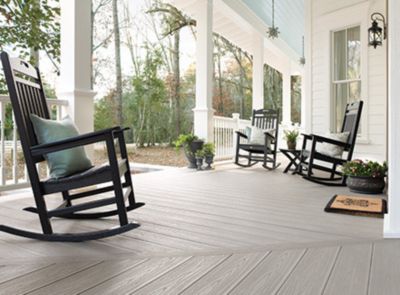 Perennial Beauty
An inviting, open-air living room ups the curb appeal of any home
Flooring comes in three rich, lasting colors for a personalized look you could lounge in for hours
Draws an elegant line around your outdoor space with matching railing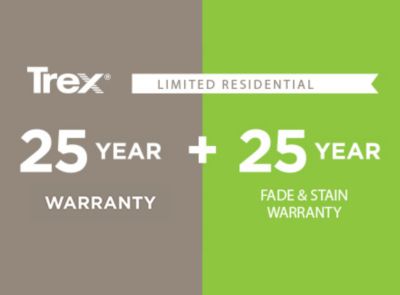 Trex Through And Through
Pairs perfectly with the complete suite of Trex products for a designer finish that lasts and lasts
Porch flooring is backed by the Trex® 25-Year Limited Residential Fade & Stain Warranty
Profile
1" Grooved Porch Floor Board
Actual Dimensions
Face: 1" x 4.25"
Overall: 1" x 4.5"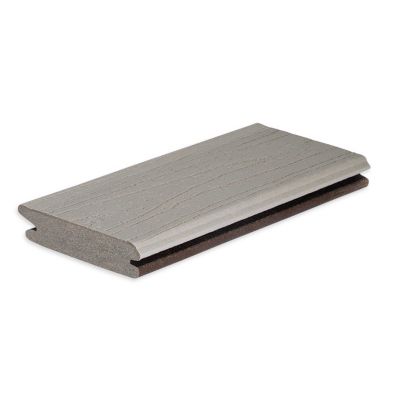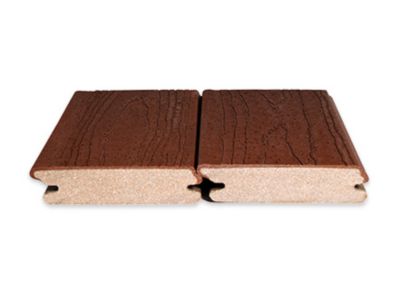 The cutting-edge, slanted groove board leaves no rough edges, creating a smooth, unfettered finish. Available in 10' 12' and 16' lengths.
Works Well With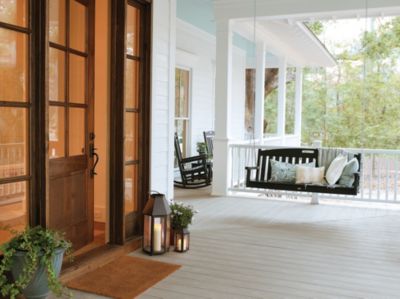 Warm breezes and cold lemonade are right at home with the Southern charm and quintessential porch-ness of this collection, right down to the milled spindles.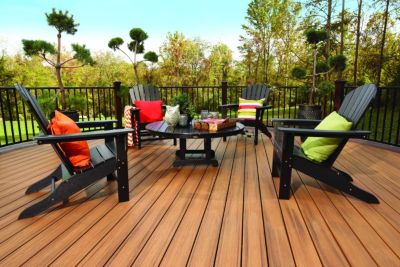 Rockers, porch swings and loveseats (all in our low-maintenance finish) made more perfect by the three-part neighborhood harmony of giddy kids, bird chirps and lawnmowers.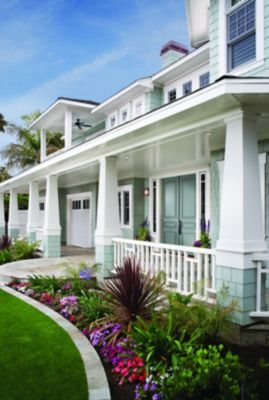 A true Southerner never leaves the house without some gussying up. Few details gussy a home better than our genteel exterior trim, leaving a clean, sharp and bright first impression that lasts.