« All ideas
Before & After
Brian Patrick Flynn Designs an Icelandic Staycation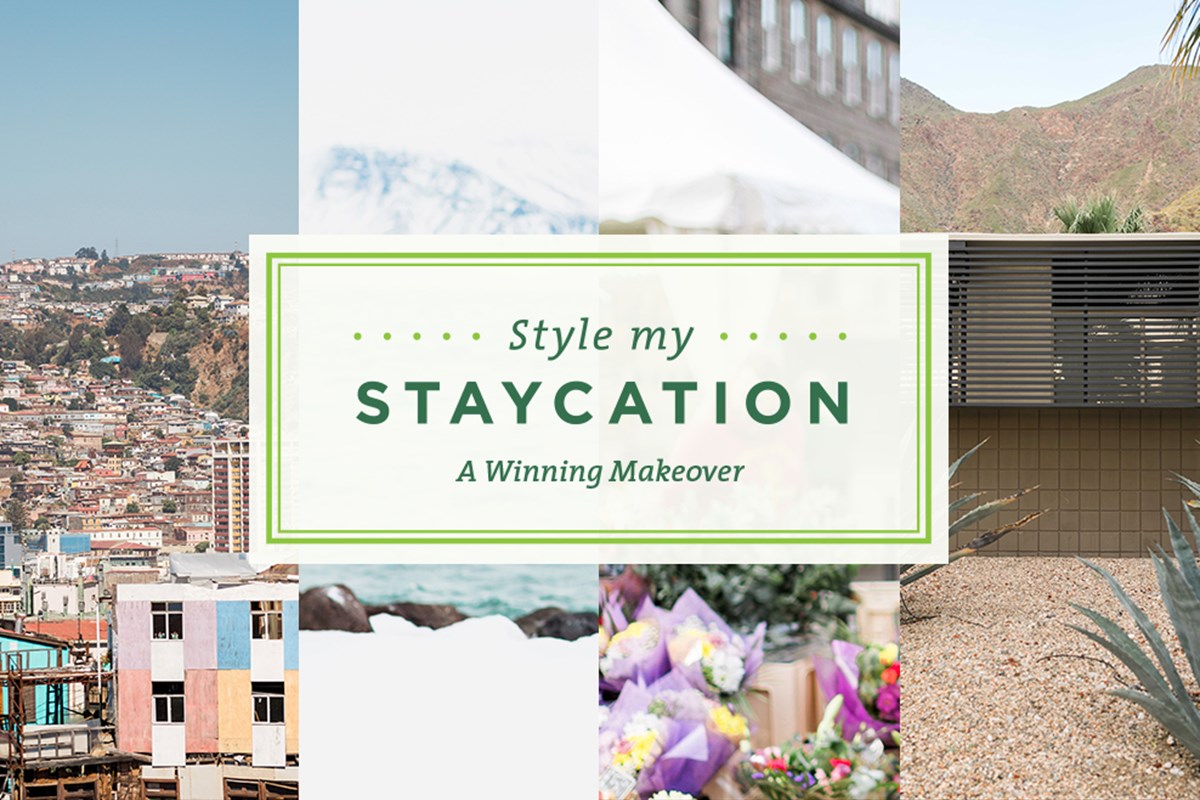 We relish the outdoors everywhere we travel, but not all of us can jet set. That's why we launched our "Style My Staycation" contest, promising one winner a $5,000 backyard makeover by designer and contractor Brian Patrick Flynn. The lucky someone? Kris P., a Brian mega fan.
Kris (along with 1,208 other hopefuls) showed us her home's exterior and selected one of four themes - Chilean Coast, Icelandic Adventure, European Escape and Desert Oasis. For each dream destination, Brian created one of his signature mood trays.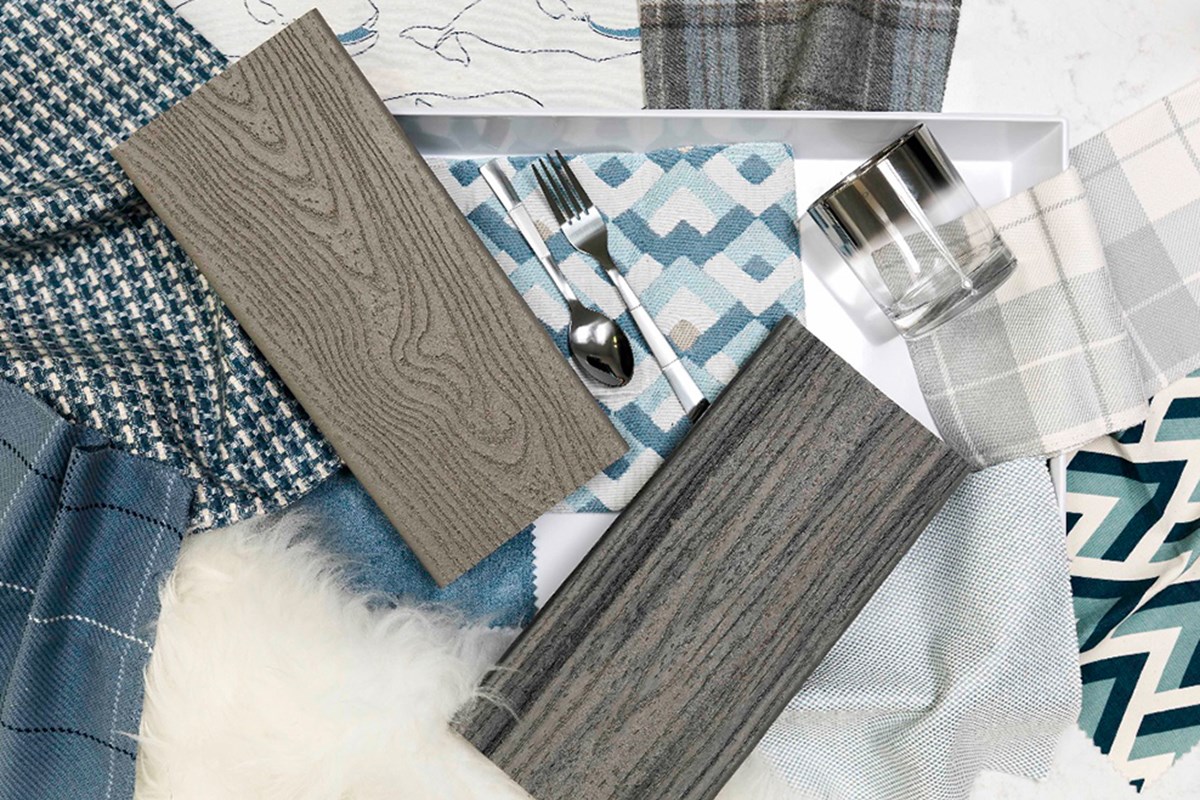 "I always start with something in nature that brings together a feeling, experience and palette. I pull my hues from landscapes, and then I play around with the vernacular styles of architecture and overall building materials."
For Kris, Iceland was the clear fit. "The aesthetic and color palette were perfect complements to not only the style of the exterior of my home, but also the feel inside my home." Brian agreed.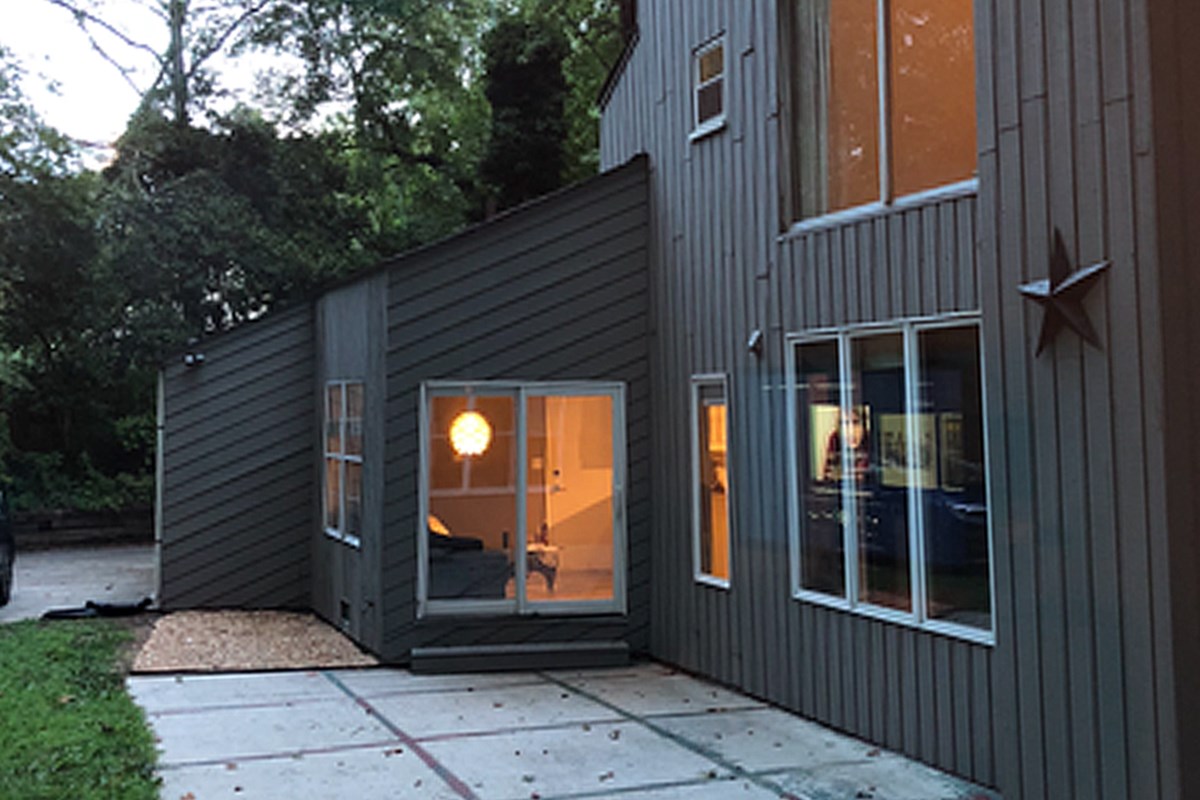 "The clean, crisp lines of [Kris's] 1970s modern home made for the perfect spot to showcase something cool, relaxed, Scandinavian-inspired and dramatic. Even the exterior color fit my overall vision for an Icelandic Adventure to a T."
Brian soon transformed Kris's blank patio into this beauty.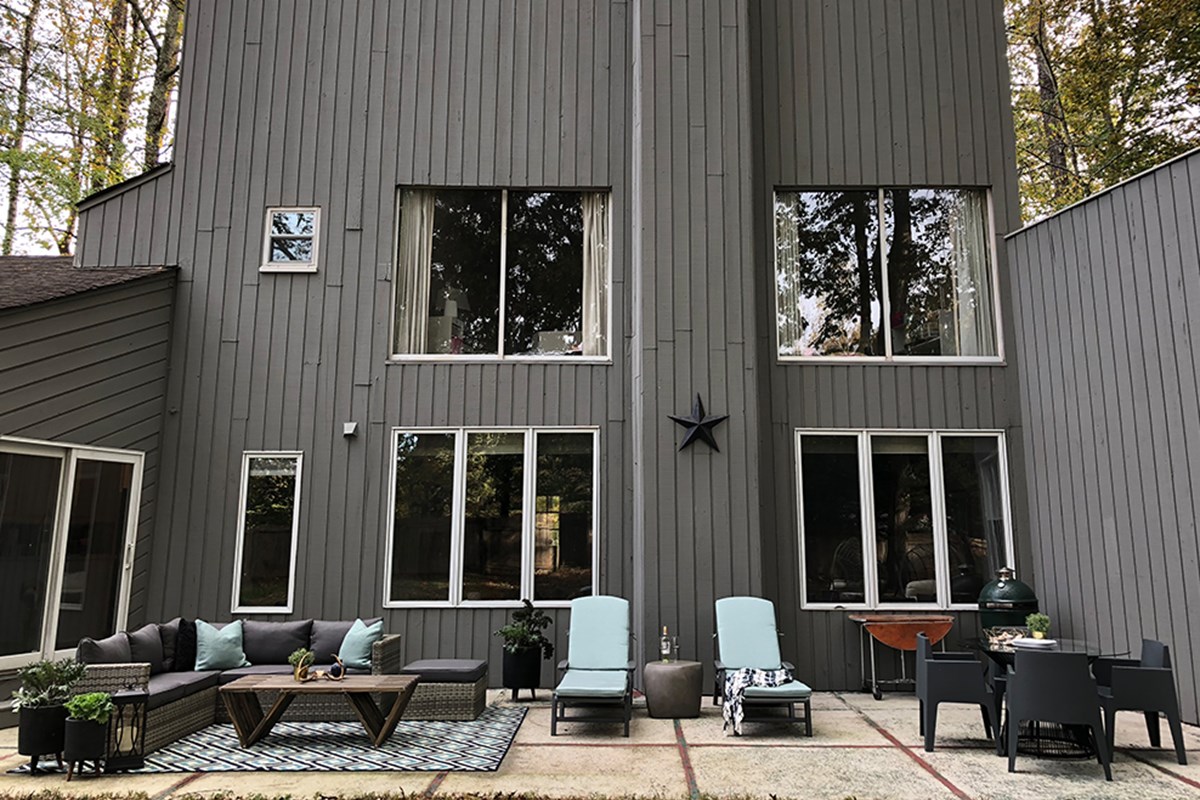 Kris can attest:
"Each vignette works together to complete the function of our home. Now we have extra room for entertaining, eating a family meal or comfortably lounging while our daughter and Goldendoodle play in the backyard."
Brian also kept in mind that spaces evolve over their lifetimes—just like people. That's why he loves flexible furnishings. Prime example: Kris's new stackable, durable Trex chaise lounges, which quickly became her favorite pieces.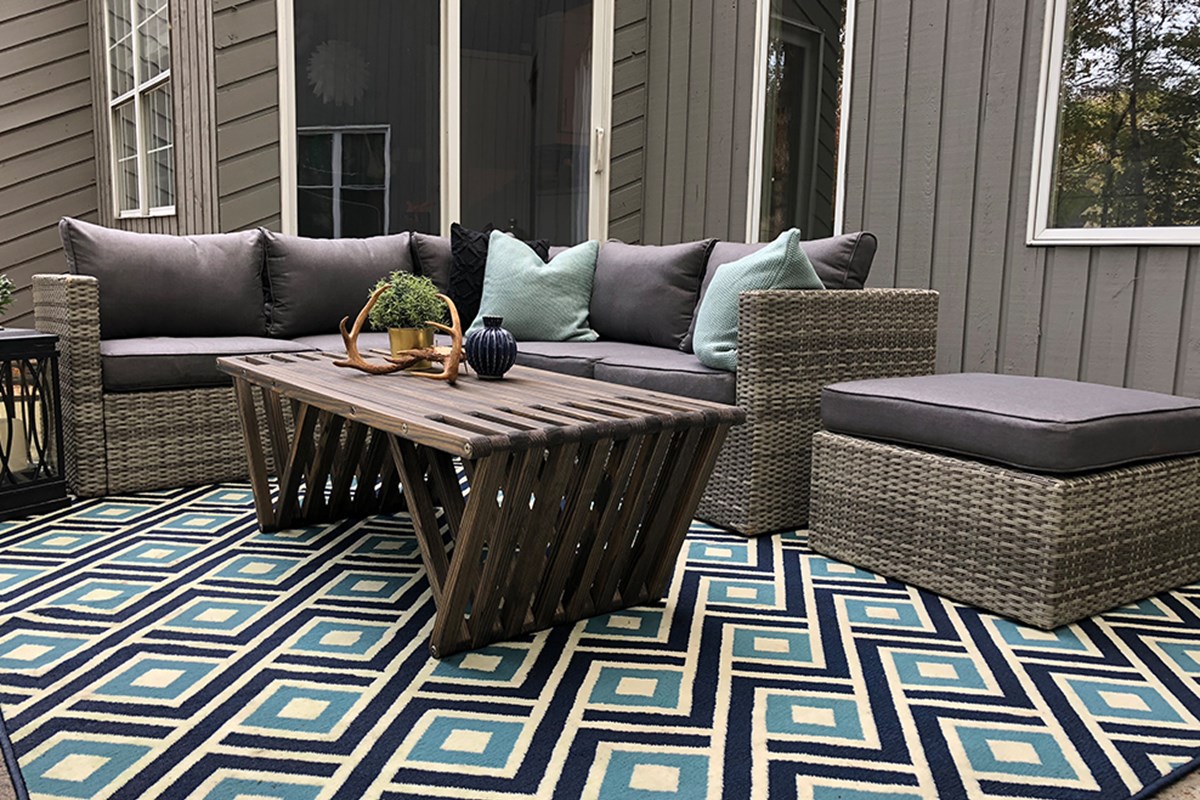 "They're a beautiful color and always look clean with literally no maintenance. Not to mention they are the perfect spot to kick my feet up with a book on a sunny day."
Brian Patrick Flynn is an expert in marrying gorgeous form with easygoing function. Want to know how? Check out his design tips on bringing the indoors out.