Always Green
We make Trex® eco-friendly composite decks from an innovative blend of 95% recycled wood and plastic film—that's almost the whole thing. On top of that, our company uses some of the most earth-friendly manufacturing processes in the country, reclaiming factory waste and eliminating the use of harmful chemicals. The fact is, being green is in our DNA. We've been this way for more than 20 years, well before green was a buzzword. Because in the end, all of us want to look out on our decks and know that we've done our part.
 
Why a Trex® Composite Deck is a Green Deck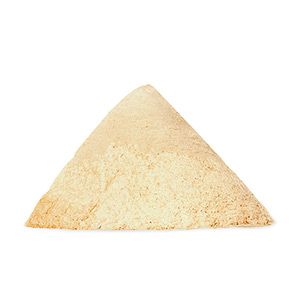 Recycled Wood
Locally sourced reclaimed wood that would otherwise end up in a landfill finds its way into Trex high-performance composite decks. By using reclaimed sawdust, we never have to cut down a tree to make our products. Ever.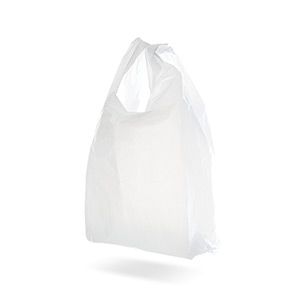 Recycled Plastic Film
The recycled wood in our decks is combined with recycled plastic film from a variety of sources ranging from the overwrap on paper towels to dry cleaner bags, sandwich bags, newspaper sleeves, and grocery and shopping bags. Here's an interesting fact: the average 500-square foot composite Trex deck contains 140,000 recycled plastic bags! That makes us one of the largest plastic bag recyclers in the U.S.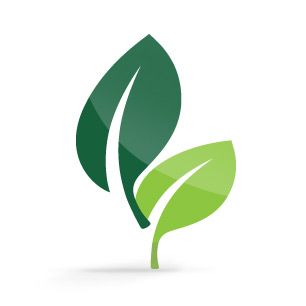 The Big Picture
Trex works along with other U.S. Green Building Council members to transform the way building and communities are designed, built and operated with the goal of creating environmentally and socially responsible spaces that improve the quality of life.
Production Process


Sawdust and plastic film are purchased


Plastic film is cleaned and ground into granules


Plastic film and sawdust are combined and heated


Mixture is mixed to a soft, pliable consistency


Mixture is formed into boards using profile dies


Boards are cooled and cut to length


Boards are inspected by Quality Control for defects, strength and color accuracy


Finished boards are wrapped and shipped
Recycling is a Beautiful Thing
As one of the largest plastic film recyclers in the U.S., Trex saves 400 million pounds of plastic film and wood from landfills each year. So in addition to contributing to a healthier environment, our eco-friendly recycled decking also contributes to your LEED points—not to mention your good karma. Learn about Trex and the LEED Green Building Rating System™.
Created in part by the U.S. Green Building Council, LEED is a point-based system designed to honor building projects that incorporate efficient, cost-effective and safe eco-friendly products. Trex products can add up to five points to your project—four points in the Materials and Resources category for being composed of up to 95% recycled materials, and one point in the Innovation and Design category.
Care to help us keep things green? Join one of our recycling programs and win fabulous prizes.
We haven't felled one tree in the making of Trex high-performance composite decking. Ever.
Green Projects & Affiliations

The BASF Near Zero Energy Home in Paterson, NJ

The Solar Decathlon, a collegiate green building competition

The National Building Museum's "The Green House" exhibit in Washington, D.C.

Maui Wildlife Refuge Complex, Kealia Pond NWR in Hawaii

Point Defiance Zoo, Theater and Kids Zone in Tacoma, WA
Industry Recognition
Widely recognized as the leading eco-friendly choice for decks and deck railings, Trex has always been at the forefront of the green building industry. As a proud member of the U.S. Green Building Council, we're continually working to improve the way America's buildings and communities are designed, constructed and operated.
Trex has received numerous environmental awards, including:
The GAIA Award in the fall of 2014 for our eco-friendly decking. The Middle East's premiere awards program honors sustainable and eco-friendly building products and manufacturers.
The Green Builder's Reader's Choice Award for the greenest decking in the industry, 7 years in a row. It's a testament to our commitment to responsible construction, from the people who know it better than anyone.
The E-3 Green Company Executive Award from Pennsylvania-based Emerald Asset Management for CEO Ron Kaplan's leadership and commitment to excellence
2013 Green Award from Washingtonian magazine, which recognizes citizens, companies and organizations in the DC metro area that are working to improve the environment and encourage eco-friendly living
The Governor of Virginia's Environmental Award for "impressive tonnage of recycled grocery bags and pallet wrap kept out landfill"
Connecticut College's Inherit the Earth Gold Medal for "demonstrating that business can be profitable, while meeting the needs of environmental sustainability"
The Governor of Virginia's Environmental Excellence First-Place Award for "Outstanding Environmental Projects" (twice received)
Winslow Management Company's Green Award for companies that positively contribute to both the environment and their shareholders
The "Excellence in Plastics Recycling" award from the Society of Plastic Engineers Recycling Division
Trex is the first company in the wood-alternative decking industry to receive an International Code Council Evaluation Service® (ICC-ES)* SAVE Verification for Recycled Content. This independent third party verification confirms that, with a minimum of 95.4% recycled content, Trex composite products really are as green as it gets