« All ideas
Expert Advice
Top 4 Garden Decking Design Trends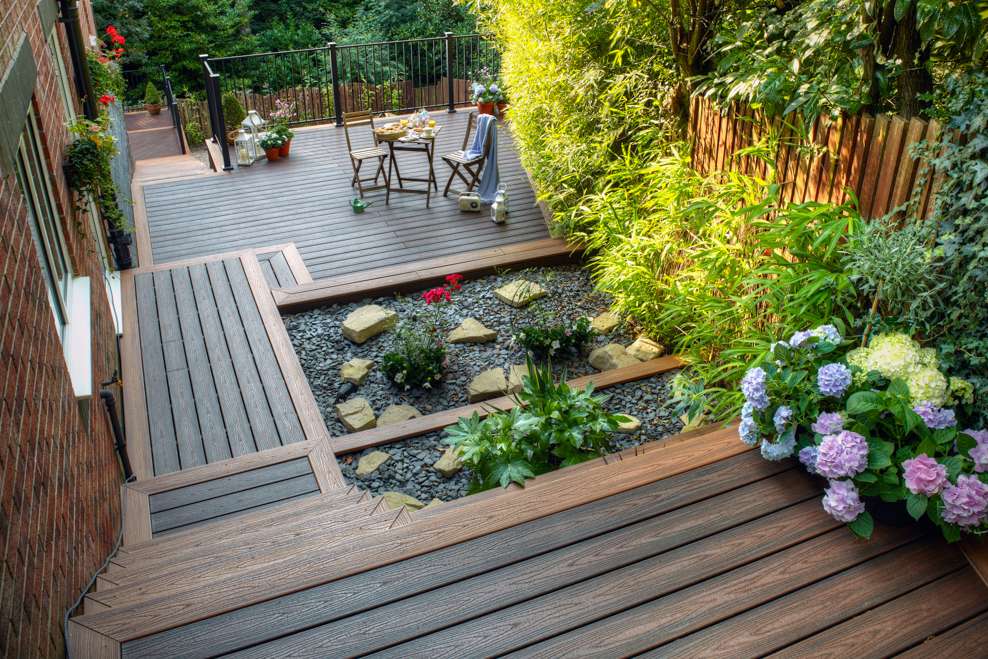 The more people who switch to composite garden decking, the more interesting trends emerge. From unconventional styling to fortified function, here are four garden decking ideas that we think are just getting started.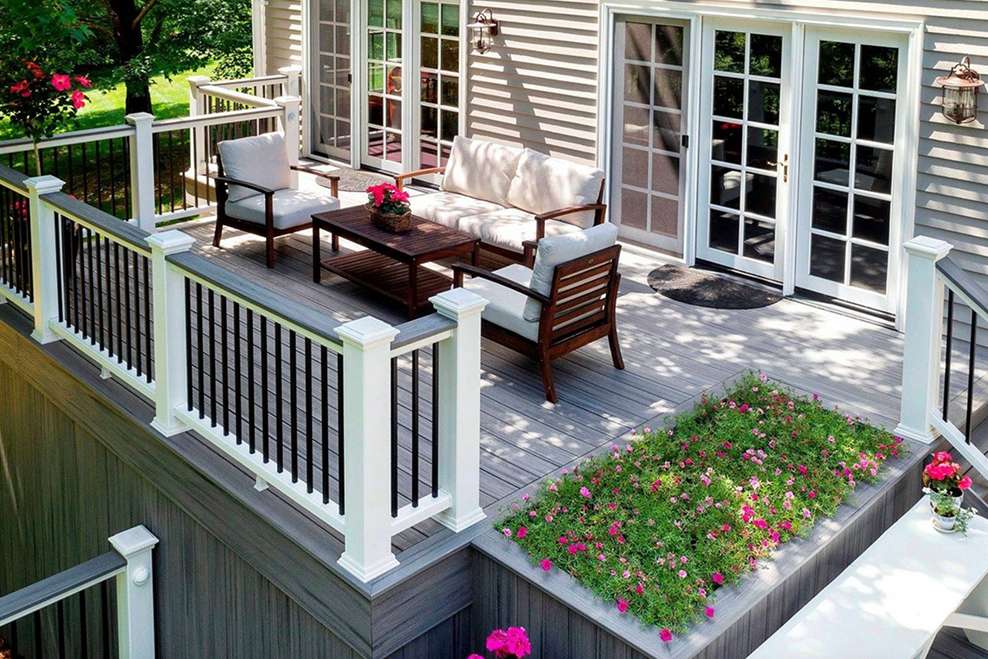 1. Building up
More and more modern homeowners are taking their small garden patios to the next level—literally. Expect to see more garden decks built on a raised level to make way for sheltered rooms or storage underneath.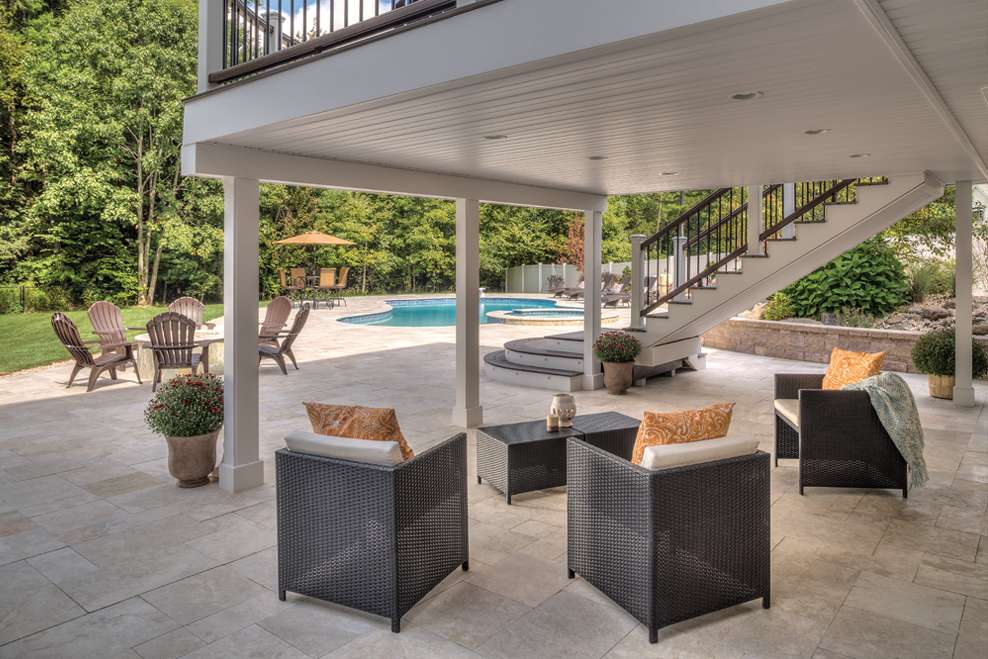 2. Maximized use
Speaking of multi-level builds, space-savvy homeowners can increase their year-round garden deck time with weatherproofing solutions like our under-deck drainage system, Trex® RainEscape®. Now, not even the wet season can keep you from enjoying the outdoors.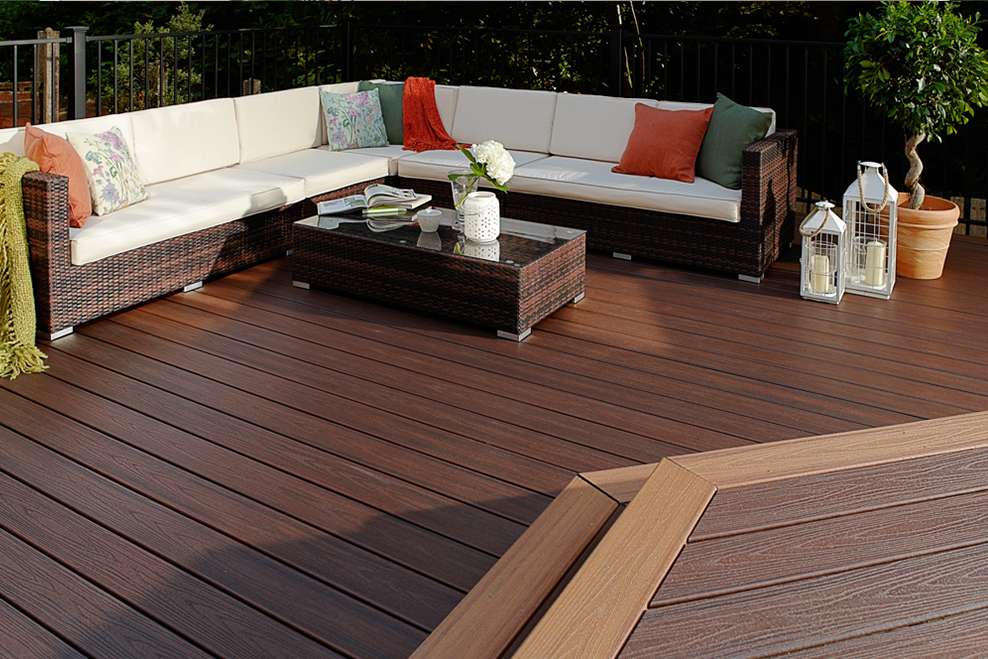 3. Unlikely combos
Gone are the days of the conventional color palette. At first glance, Lava Rock decking with a Tiki Torch trim may seem daring, but the contrast is actually very natural. With the recent rise in popularity of unique color and pattern combinations, give yourself permission to experiment.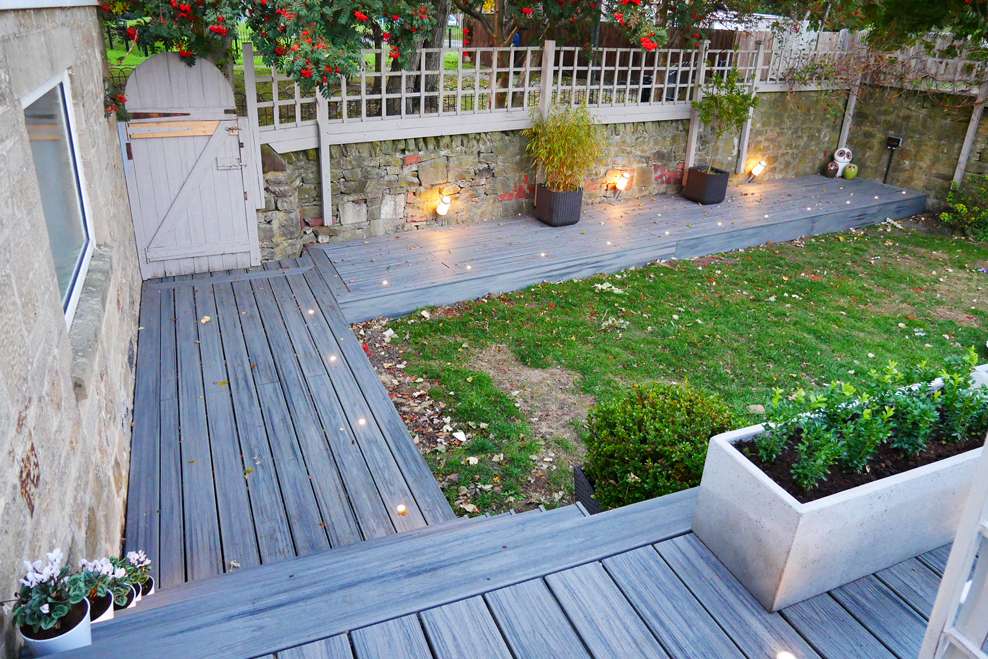 4. Eye-catching features
Picture your garden decking design centered around the outdoor features you've always wanted. Think large planters or pathways of sophisticated Trex® Outdoor Lighting™ to further guide attention exactly where you want it.