« All ideas
Expert Advice
Innovate and Outdoor Space: Learn from HGTV® Designer Tiffany Brooks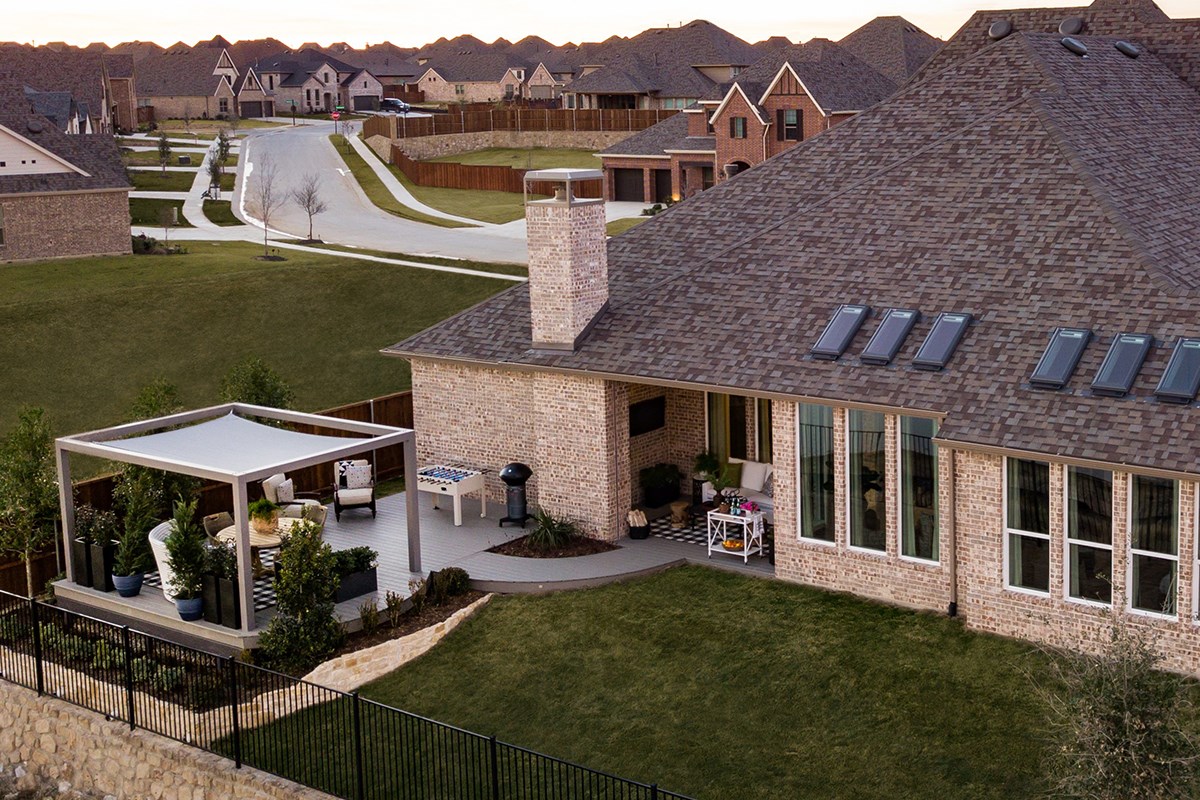 As the HGTV® Smart Home 2019 designer, Tiffany Brooks used her sharp style to create a contemporary backyard all of Texas will envy—and by heeding a few of her wise words, you can, too.
To pick her brain, we asked Tiffany to complete the following statements.
Building with Trex®
over wood is a
no-brainer because...
"Trex is light years
ahead in durability!"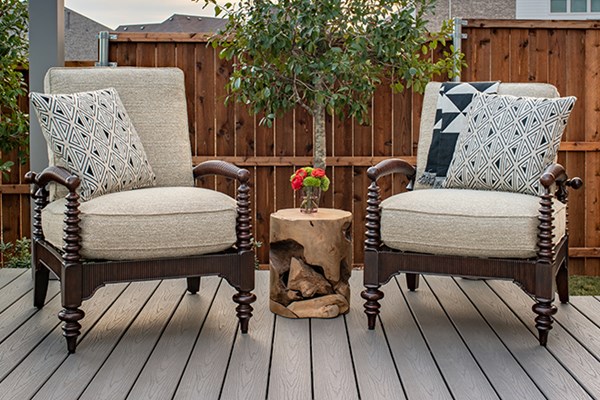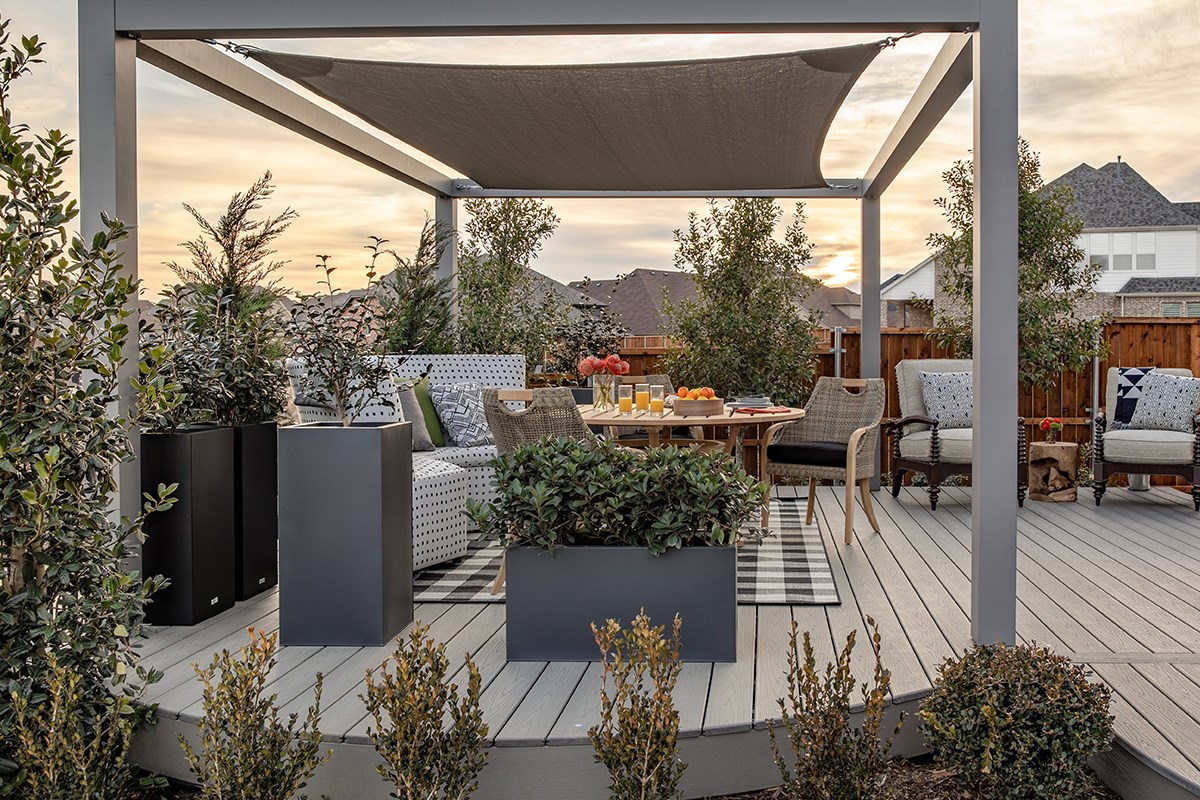 Any truly savvy deck owner should…
"Style their deck with their interior scheme in mind."
To efficiently utilize a pergola, deck owners can…
"Space plan their pergola area with entertaining and privacy in mind."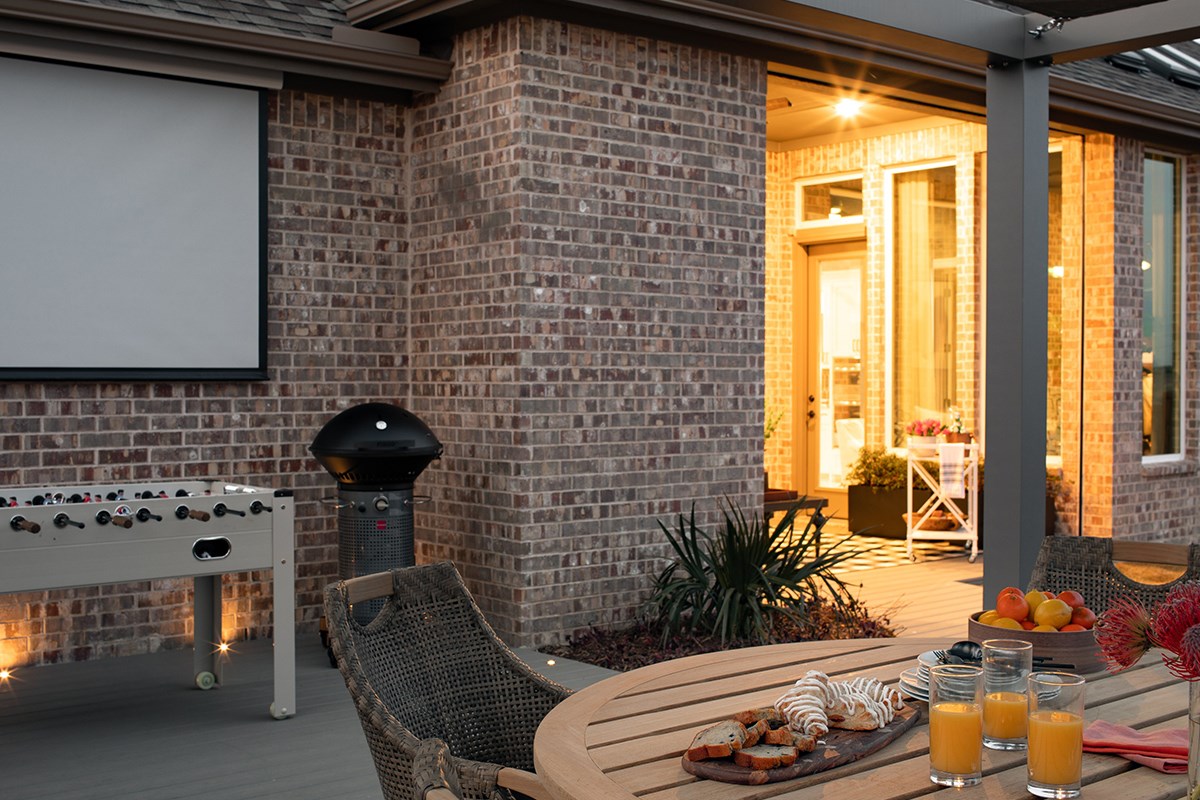 Lighting not only transforms your outdoor space; it also…
"Adds ambiance in the evenings and helps make the space more functional."
Take our recessed LED lights, for example, which provide a soft glow to guide your way after sundown.
One unexpected-yet-genius way to enjoy your deck is…
"To incorporate items and activities that are typically deemed as indoor-only like theaters and game tables."
When configuring a deck layout, it's always wise to..."Consider how you will use the space first. Think about how much room you will need for the deck's primary functions."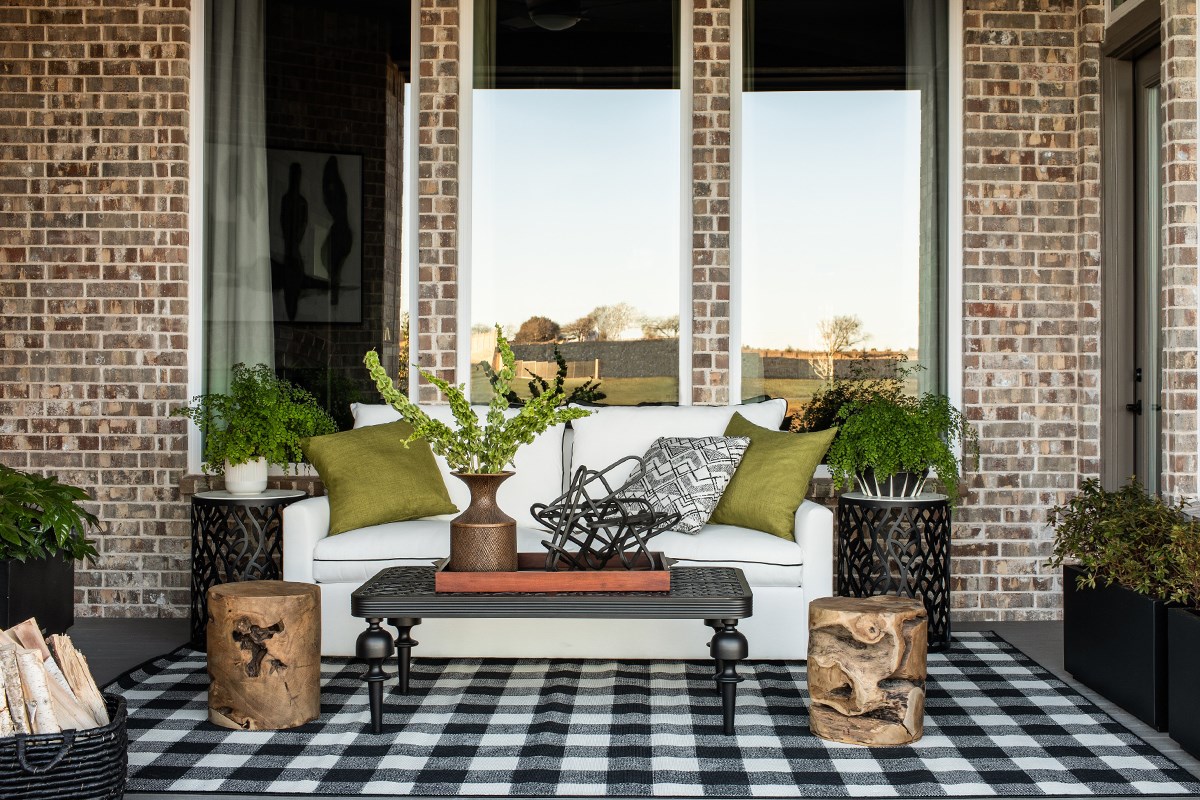 The smartest outdoor design trend I've seen this year is…
"Adding tech to your outdoor designs such as robotic lawn mowers, and outdoor TVs are certainly becoming a trend. Furnishings are looking less wrought iron and more upholstery."
Since Transcend® decking is engineered for scratch resistance, feel free to…
"Not worry about guests with high heels, your well-meaning pets and accidental drops on your exterior surfaces."
If homeowners could add any innovative Trex product featured at the HGTV® Smart Home 2019 to their wish lists, I recommend…
"The pergola with a shade! As a designer, I found it added an intimate room on the outside of the home."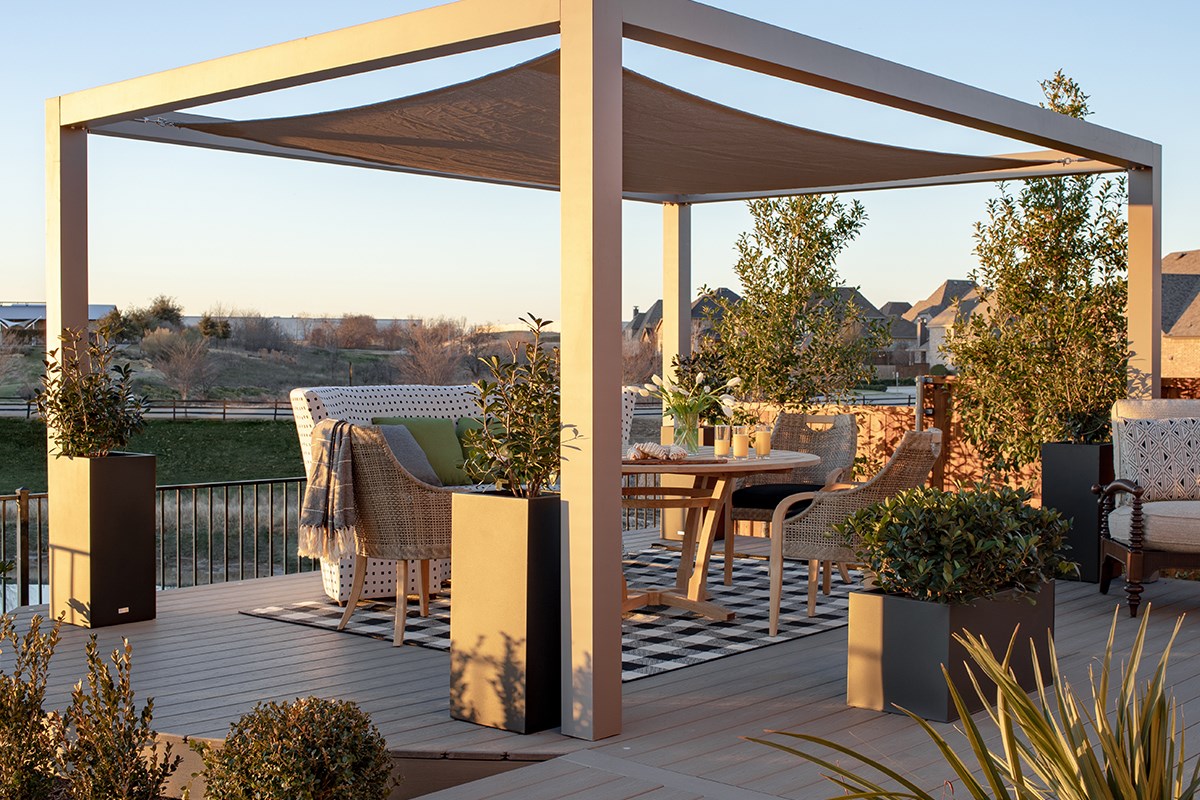 Tour the modern Dallas home here . Plus, don't forget enter for a chance to win the HGTV® Smart Home 2019 twice daily, April 24th through June 14th.
No purchase necessary. Open to legal residents of the U.S., age 21 or older. Void where prohibited. Sweepstakes ends at 5 p.m. ET on 6/14/19. Odds of winning depend on number of entries received. For full official rules, visit www.HGTV.com. Main Sponsor: Scripps Networks, LLC d/b/a Home & Garden Television. HGTV, HGTV Smart Home, HGTV Smart Home Giveaway and their associated logos are trademarks of Scripps Networks, LLC. Photos © 2019 Scripps Networks, LLC. Used with permission; all rights reserved.