« All ideas
Expert Advice
Let's Talk Trex: Q&A With Brawner Renovations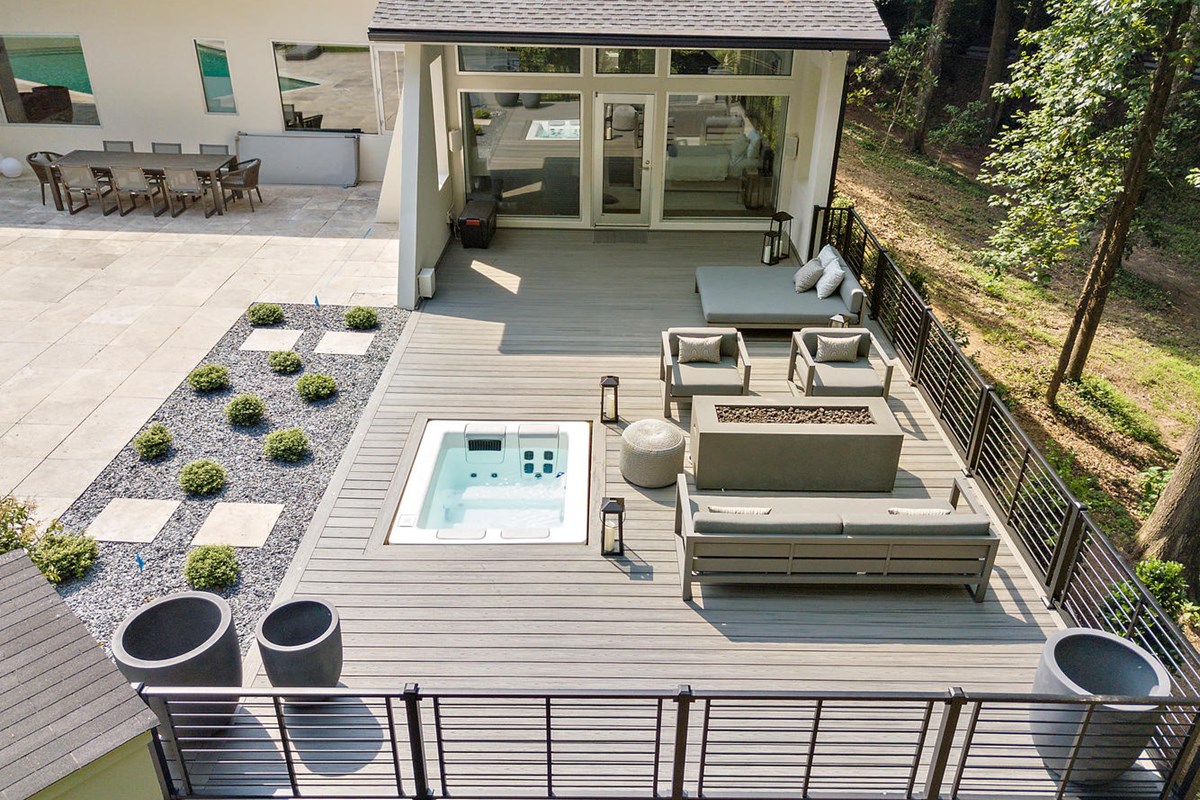 TrexPro Platinum builders are the leading experts in Trex products. Because of their ability and expertise to design and build outdoor spaces ranging from simple to complex, they have achieved the highest level of recognition from Trex. There are more than 250 TrexPro Platinum builders across the U.S. and Canada. We'll check in with them to find out what's trending in outdoor living in their neck of the woods. Meet Wesley Brawner, owner of Brawner Renovations in Kennesaw, Ga.
How many years have you been in the decking business?
11 years
How many years have you been using Trex products?
6 years
Estimate the number of decks you've built in your lifetime.
More than 500 Most used/most requested Trex deck color. Island Mist
Why do your customers choose Trex?
Durability and beautiful aesthetics
What do you tell customers who are torn between wood and composite?
Let's face it, we are a busy society and we do not want to spend free time or money maintaining a wood deck. Trex is a no-brainer and the return on investment is usually within five years.
Most popular deck shape?
Rectangle, with clipped corners (45-degree angles)
Thinking about your particular geographic location and climate, what are customers generally looking for when it comes to an outdoor living area?
An area they can enjoy with their family that's aesthetically pleasing to the eye and, most of all, safe
When it comes to railing design, what's your philosophy?
We are big advocates for aluminum railing. We love using Trex Signature Railing and Rod Rail.
What's your favorite Trex product other than decking?
Definitely Rod Rail! It's very strong and looks amazing.
Finish the following: the most impressive Trex deck I've built...
was a multi-level Island Mist deck with curves, benches and Green Egg stand all made from Trex.
Finish the following: Kryptonite is to Superman as Trex is to...
pressure-treated decking. Describe Trex decking in five words or less. Beautiful colors, most durable!