« All ideas
Expert Advice
Let's Talk Trex: Q&A With Custom Decks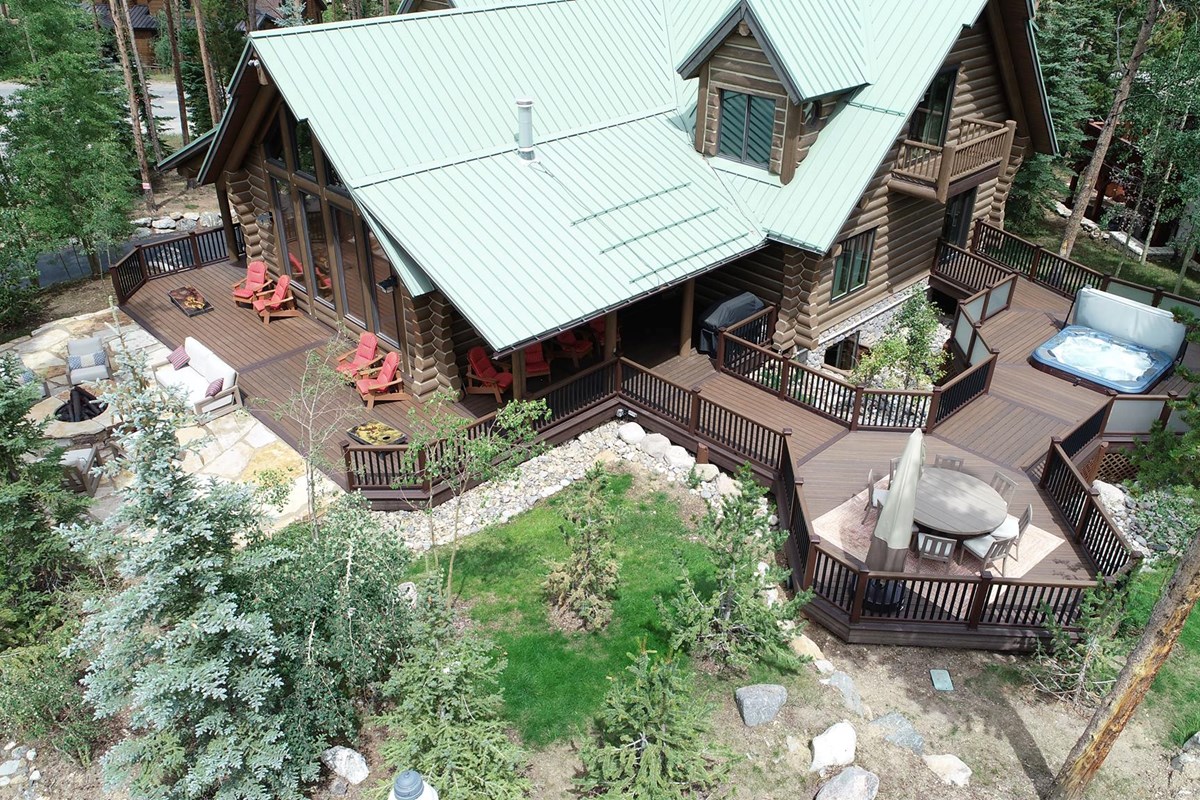 TrexPro Platinum builders are the leading experts in Trex products. Because of their ability and expertise to design and build outdoor spaces ranging from simple to complex, they have achieved the highest level of recognition from Trex. Currently, there are more than 200 TrexPro Platinum builders across the U.S. and Canada. We'll check in with them to find out what's trending in outdoor living in their neck of the woods.
Today, meet Dale Ervin of Custom Decks.
Your name, company name and location, and your title.
Dale Ervin, Custom Decks, Denver, Seattle, Los Angeles and Portland; President
How many years have you been in the decking business?
21 years
How many years have you been using Trex decking products?
18 years
Estimate the number of decks you've built in your lifetime.
Somewhere around 1,500
Most used / most requested Trex color?
Spiced Rum or Tiki Torch
Why do your customers choose Trex?
To most customers, Trex is composite decking, the best and they want the best. For the ones deciding between Trex and other products, they choose Trex because of what we have to say about it, and when they see our confidence in the product they are usually happy to go with Trex.
What do you tell customers who are torn between wood and composite?
Our three main "selling points" to steer customers towards Trex are always the unmatched durability, the 25-year warranty (including the responsiveness if there are any issues) and what an amazing team and company Trex is to work with!
Most popular deck shape?
Rectangle, usually with corner cutoffs
Thinking about your particular geographic location and climate, what are customers generally looking for when it comes to an outdoor living area?
In all four states I would say the common goal is creating a space that allows the customer to enjoy the outdoor portion of their home with friends and family. For our coastal states, preserving the view is always a consideration, and in the rainy states a dry space below is very popular. In Colorado, we see quite a few fire features in hopes of year-round use.
When it comes to railing design, what's your philosophy?
Many of our customers are looking for an affordable option and go with powder-coated aluminum rail. Once again, in the coastal states, taking the view into consideration, cable and glass & cable railing come into play.
What's your favorite Trex product other than decking?
Trex Elevations
Finish the following: the most impressive Trex deck I ever built...
Was a project that utilized nearly every feature available. It has 2 bar/grill areas, a fire pit, a fireplace and 2 fire walls, 2 outdoor TVs, a spa, a Nana wall, a spiral staircase, Trex RainEscape with finished T&G ceiling, lighting, shade screens, Trex Elevations and even a custom margarita station! The real challenge with this deck was creating the living space under the deck. The deck was 20' deep and 60' wide and the customer did not want any mid-span posts to allow for an open flow. This involved utilizing Trex Elevations and crane lifting some very large steel beams over the house. After several months of hard work, we finished, and the customer couldn't have been happier! He threw a party and invited not only myself but some of the crew to say thank you.
Finish the following: Kryptonite is to Superman as Trex is to...
Wood!
Describe Trex decking in five words or less
Durable, Innovative and Beautiful!