« All ideas
Expert Advice
Let's Talk Trex: Q&A With Decks By DeCamp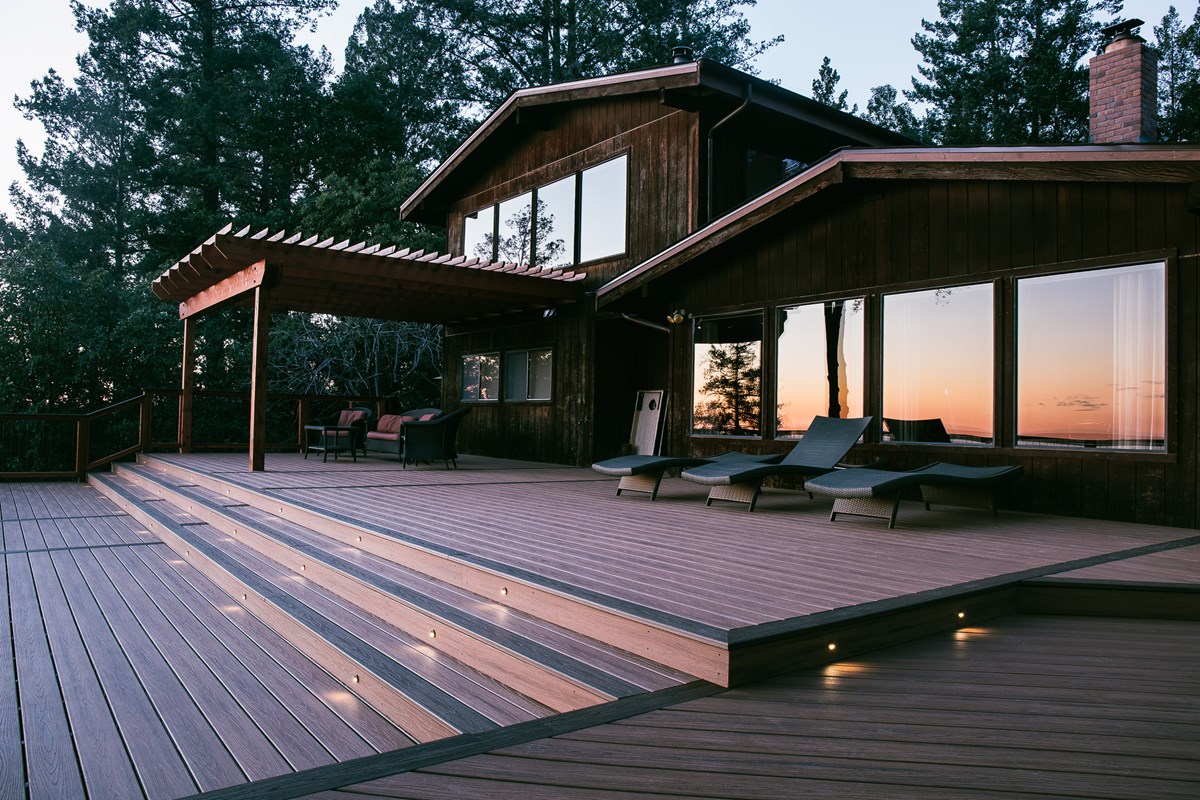 TrexPro Platinum builders are the leading experts in Trex products. Because of their ability and expertise to design and build outdoor spaces ranging from simple to complex, they have achieved the highest level of recognition from Trex. There are more than 250 TrexPro Platinum builders across the U.S. and Canada. We'll check in with them to find out what's trending in outdoor living in their neck of the woods.

Meet Matt DeCamp, owner of Decks By DeCamp in Santa Cruz/Monterey/Santa Clara, Calif.
How many years have you been in the decking business?
5 years
How many years have you been using Trex products?
TrexPro Platinum for 3 years
Estimate the number of decks you've built in your lifetime.
125
Most used/most requested Trex deck color.
Spiced Rum
Why do your customers choose Trex?
Both the 25-year Fade & Stain Warranty and our recommendation based on the A+ level of support we receive from Trex.
What do you tell customers who are torn between wood and composite?
Generally when a customer is looking to choose a material, they are looking for something that fits well with their backyard. Although customers enjoy the natural look of wood, many are surprised to hear that they will need to keep a yearly schedule in maintaining it or risk damage and discoloration. Trex's Spiced Rum has been a strong alternative to redwood decking in my local area.
Most popular deck shape?
In our foggy mountainous area, multi-level decks connected with staircases and protected with Trex RainEscape overhead is very popular.
Thinking about your particular geographic location and climate, what are customers generally looking for when it comes to an outdoor living area?
Our customers' homes are frequently sitting on the edge of a cliff or steep mountainside. We are often asked to build out over these cliffs and mountainsides to give the customer a place to enjoy their backyard and amazing views in an otherwise unusable space.
When it comes to railing design, what's your philosophy?
Matching the architecture of the home space.
What's your favorite Trex product other than decking?
The Trex riser lights are my favorite product. These simple yet powerful lights are very helpful in bringing visibility to dark areas of the deck and providing safety for both homeowners and guests. We recommend them on every deck.
Finish the following: Kryptonite is to Superman as Trex is to...
composite deck imitators.
Describe Trex decking in five words or less.
Maintenance and care-free.