« All ideas
Expert Advice
Let's Talk Trex: Q&A With Hen-House Decks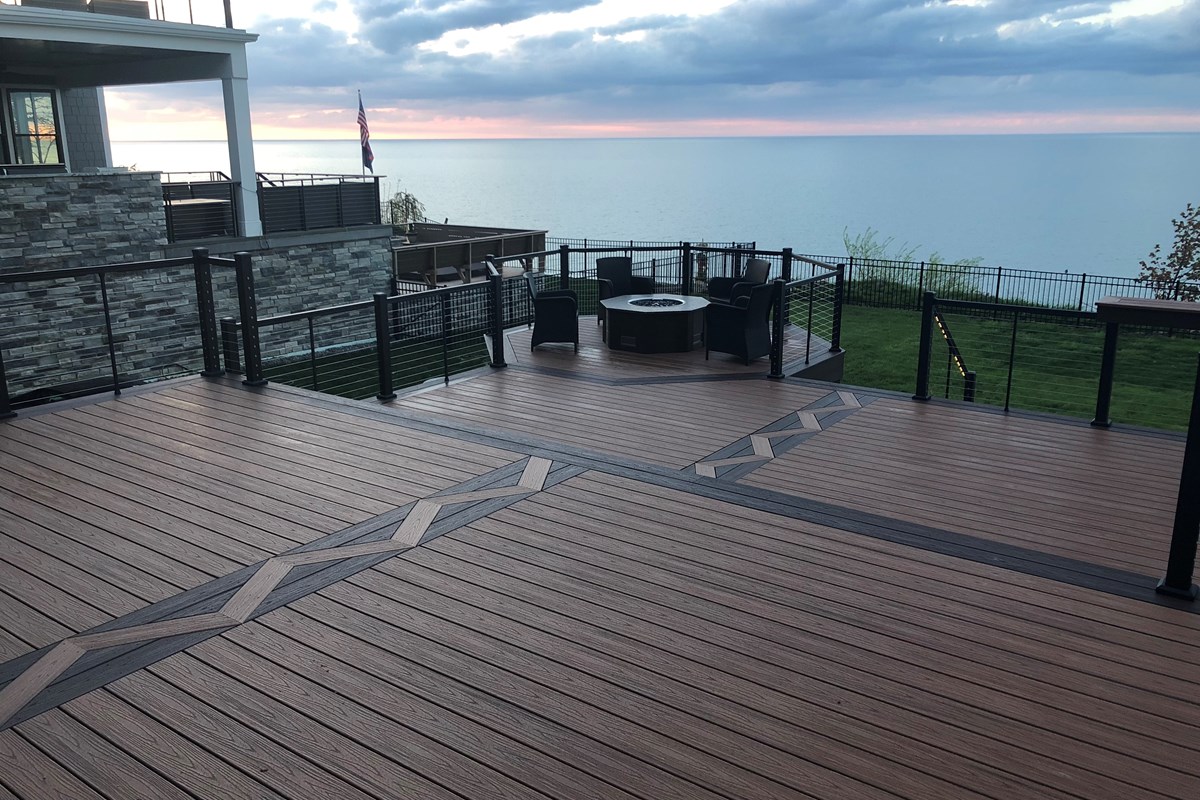 TrexPro Platinum builders are the leading experts in Trex products. Because of their ability and expertise to design and build outdoor spaces ranging from simple to complex, they have achieved the highest level of recognition from Trex. There are more than 250 TrexPro Platinum builders across the U.S. and Canada. We'll check in with them to find out what's trending in outdoor living in their neck of the woods. Meet Andy Henley owner of Hen-House Decks in Uniontown/Hartville, Ohio.
How many years have you been in the decking business?
12 years
How many years have you been using Trex products?
8 years
Estimate the number of decks you've built in your lifetime.
350
Most used/most requested Trex deck color.
Island Mist (but my favorite is Tiki Torch!)
Why do your customers choose Trex?
Other than its realistic look and awesome colors, my customers appreciate the trust and name Trex has.
What do you tell customers who are torn between wood and composite?
Price vs. cost. Wood decks are going to be a cheaper price today but will cost you more in the long run. Composite decks will be a higher price today but no cost in the end, which ultimately saves you money.
Most popular deck shape?
20x16, with clipped corners. Curves are becoming more popular, too.
Thinking about your particular geographic location and climate, what are customers generally looking for when it comes to an outdoor living area?
Usability and great design. Our Ohio weather is up and down all year. So my customers want to get the most space/zones out of a deck. I always show and design my decks to look great from the inside of the house as well. By using different Trex railing and designs, a deck can look great from the inside of the house so you can enjoy the beauty of the deck all year long.
When it comes to railing design, what's your philosophy?
Style and easy to see through the balusters. Picking a railing style can define the decor of the house in a way. If your house is more modern, go with Trex Signature or the new Signature Rod Rail. If your house is more traditional, go with Trex Transcend.
What's your favorite Trex product other than decking?
I really like the new Signature Rod Rail!
Finish the following: the most impressive Trex deck I've built is...
the Guitar Deck!
Finish the following: Kryptonite is to Superman as Trex is to...
annual deck maintenance Describe Trex decking in five words or less. Superior, innovating, trust, beauty, family