« All ideas
Deck Tours
Making Beautiful Music with Hen-House Decks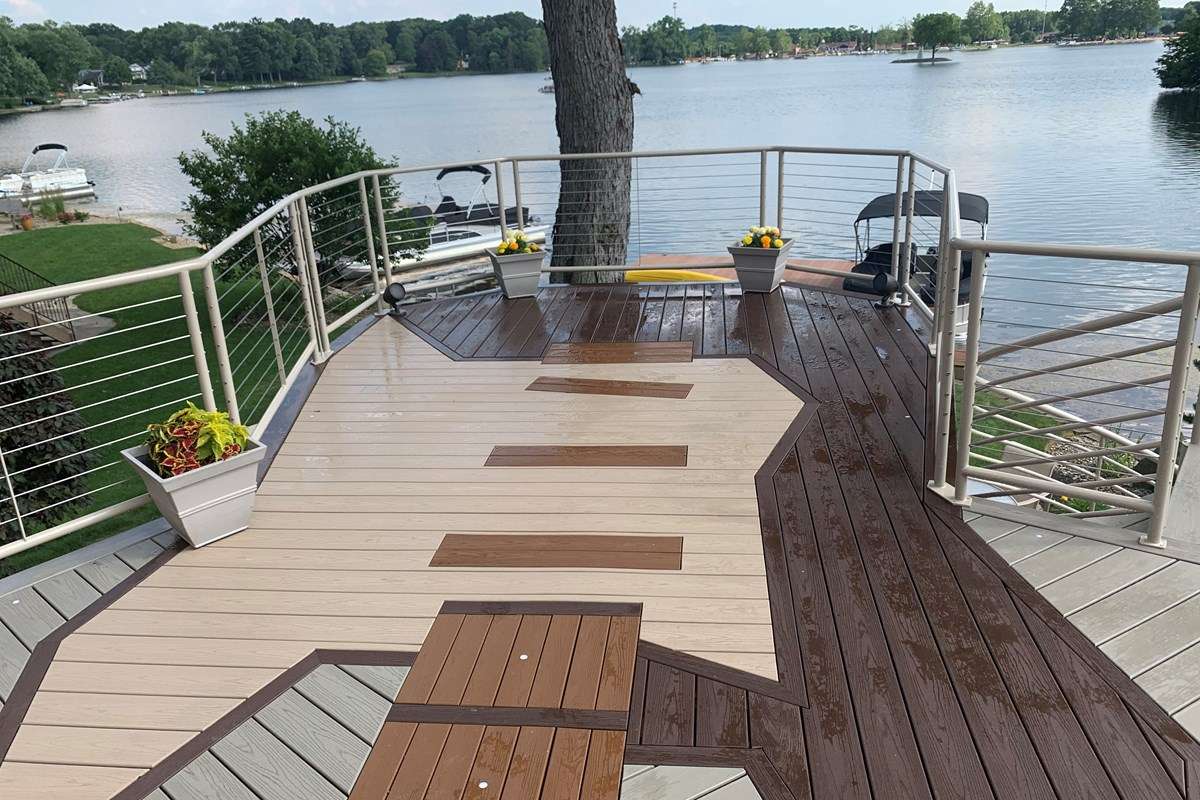 A day in the life of a deck builder can be much like any other day. Until it's not. Occasionally a job presents the opportunity to create something special. One recent job gave Andy Henley, owner of Hen House Decks in Uniontown, Ohio, a unique chance to combine his artistic passions with an engineer's precision.
Henley, a longtime TrexPro Platinum builder, was approached last year to create an outdoor space stretching the boundaries of the typical rectangle and square. The idea was hatched by a homeowner who happened to be a serious music lover. There was no settling for a simple box when something spectacular would do.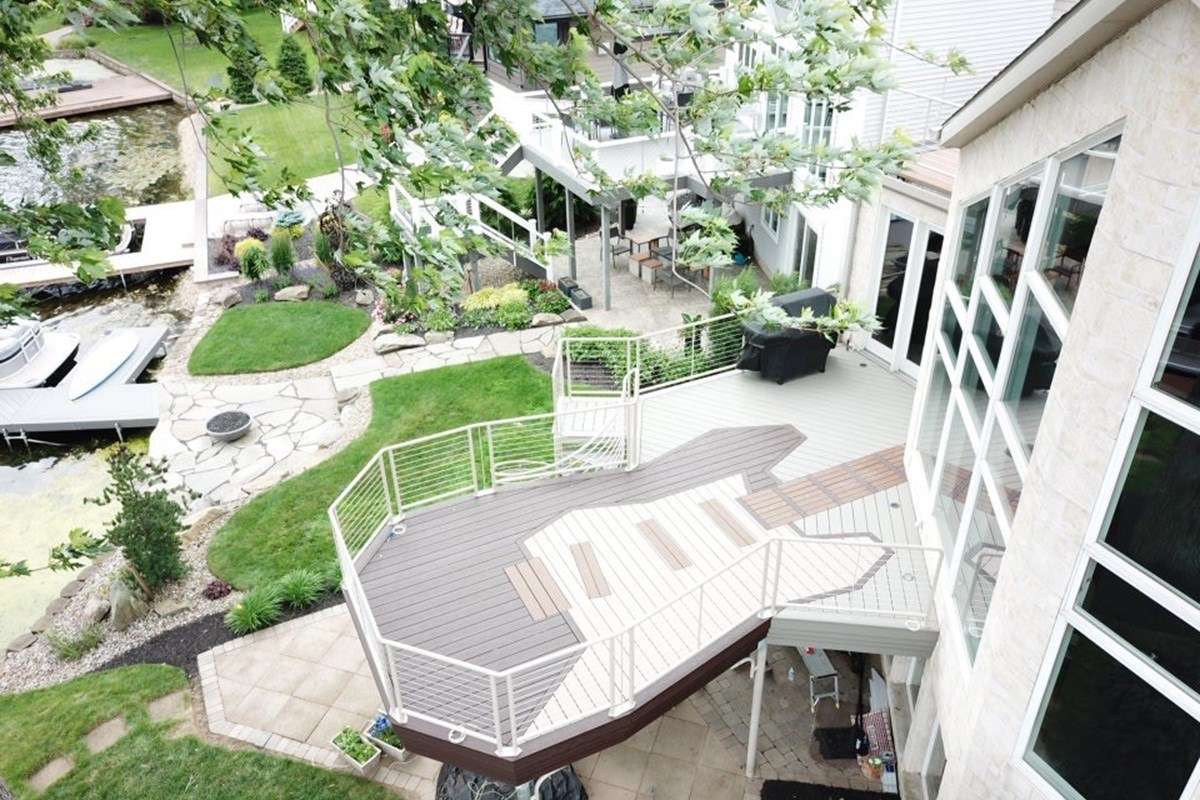 Architect John Patrick Picard, of Massillon, Ohio, ran with the homeowner's vision to create something very personal, designing the deck to look like a Fender Stratocaster electric guitar with its double cutaway and extended top "horn" shape. It was up to Henley, his master carpenter Ken Baldwin, and the rest of the Hen-House crew, to breathe life into the design.
"Architecture and art must be a relationship between the art and the user, not simply a solution to a need," said Picard, who describes the homeowner as a "true Renaissance man." People should "think beyond what they are comfortable with and what they know." True art, he said, "must have meaning behind it."
The Hen-House crew tore down the homeowner's old elevated deck, reusing some steel columns and combining that support with more steel columns and framing that consisted of pressure-treated glulam beams. Cantilevered joists were installed to create the shape of the guitar body. Complex blocking was needed to support the intricate inlay that formed the instrument's iconic design.
"There was more blocking in that job than in 10 projects. Every cut required more blocking," Henley said.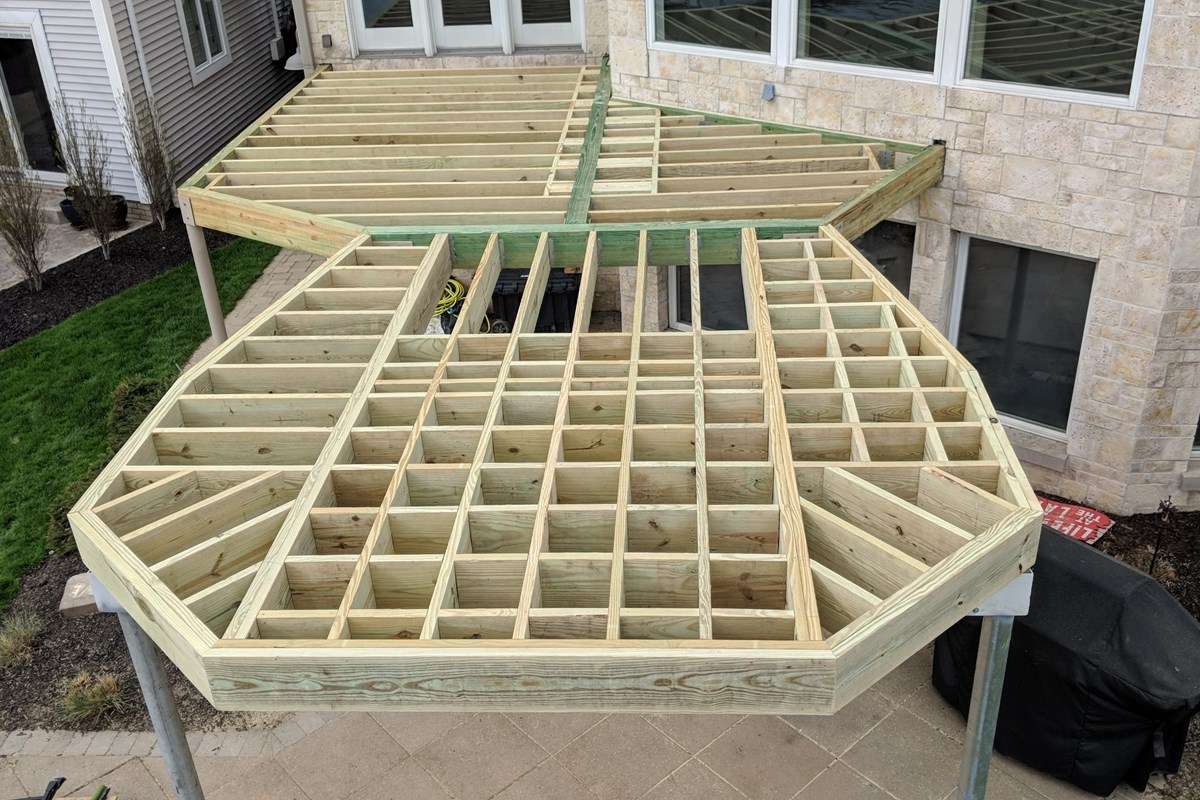 After the complex substructure was in place, Henley used Trex composite decking to bring the deck to life. Four distinct monochromatic colors from the Trex Transcend Earth Tones decking portfolio were combined to create the design. The main body of the guitar features the deep brown hue of Vintage Lantern and the pale, sandy taupe of Rope Swing, while the neck and pickups were created with the golden brown warmth of Tree House. Gravel Path, with its cool grey tone, accents the remainder.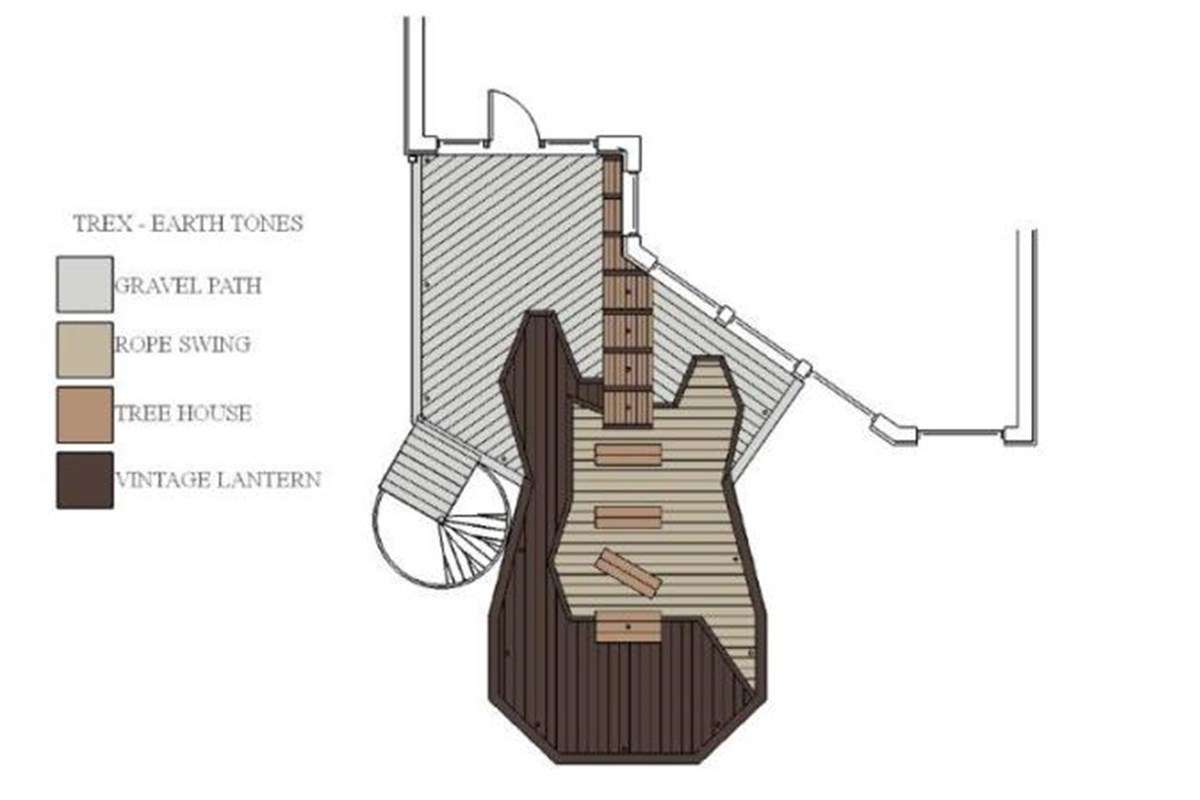 "This wasn't a job to me," Henley said. "It had my name written all over it and is something I will appreciate having in my portfolio."
To read more, visit this article in Professional Deck Builder magazine.