« All ideas
Deck Tours
Trex Outdoor Spaces Provide Stunning Views At HGTV® Dream Home 2021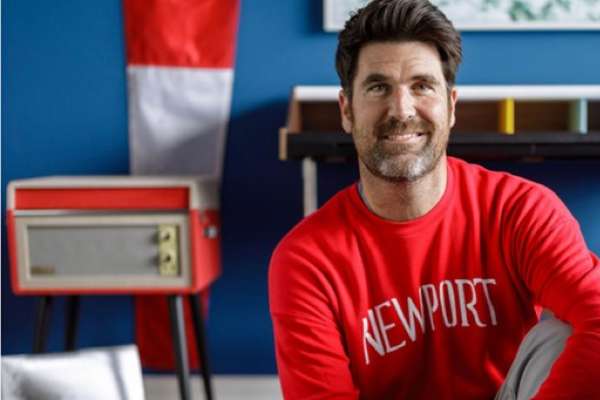 After nearly a year being hammered with one surprise after another, Americans crave the simple life more than ever. For HGTV® Dream Home 2021 located in Newport, RI., Brian Patrick Flynn took that into consideration when he designed a casual, laid back take on the Americana style.
"Lately, I am really into the idea of a less-is-more, well-edited look," Flynn said. "Paring things back to only those that are truly necessary and focusing more on materialism and functionality. There is a time and place for everything, but right now I really like simplicity."
The upheaval in our leisure and work routines due to COVID-19 has had a profound impact on how Americans view and use their homes. This wasn't lost on Flynn as he designed the home's extensive outdoor spaces featuring Trex products.
"My very first published interior design project was actually an outdoor living space," Flynn reflected recently. "This was in 2007 and not many people were fully embracing the idea of taking life outdoors but, now in 2020, it's become almost necessary."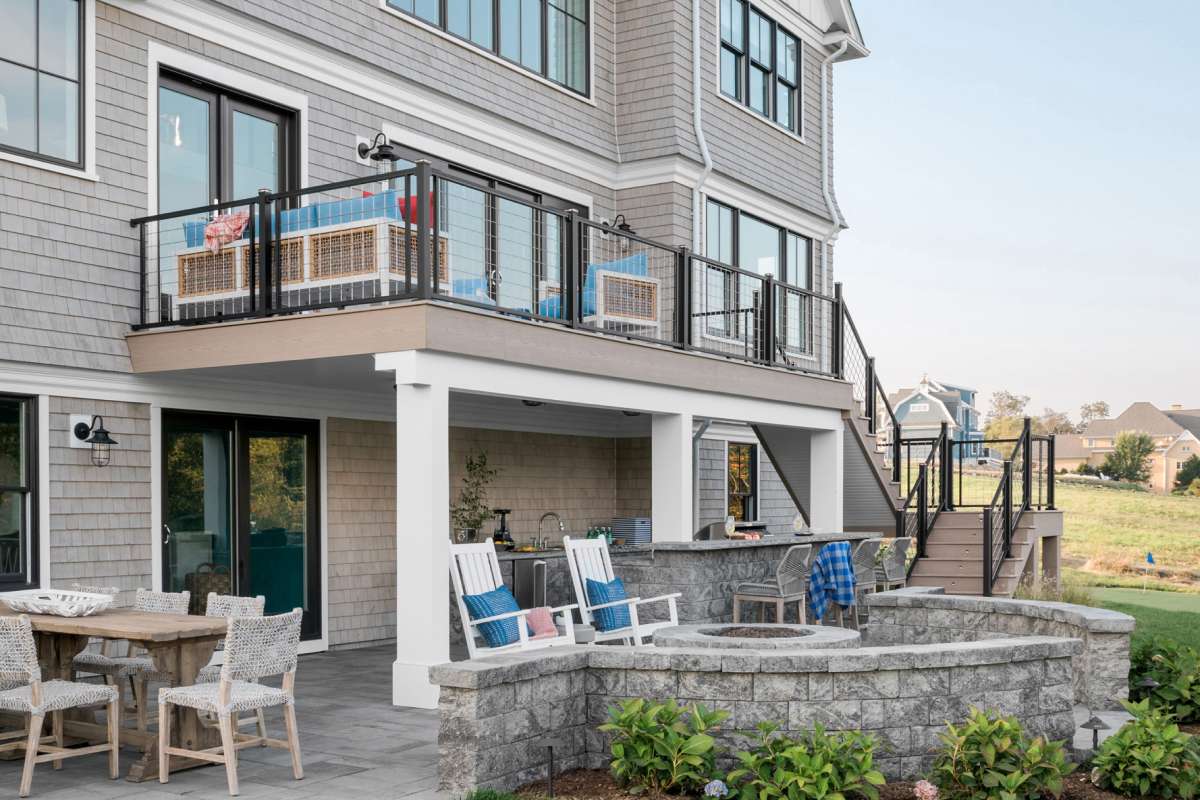 Like families all across the nation who were forced to adapt their homes to handle a variety of unforeseen functions, Flynn designed HGTV® Dream Home 2021 to do the same.
"Having plenty of space inside and out allows for families to truly enjoy their homes with plenty of space to spread out and plenty of fresh air to help lessen the stress of quarantine," he said.
Simplicity is at the heart of the Trex decking color chosen for the home. Flynn, who typically opts for a lot of color in his designs, went in the opposite direction this year, selecting Trex Transcend®  Tropicals decking in Rope Swing, a light, taupe shade in keeping with the home's location.
"Most of the homes around Newport are super understated and rely more on the use of textures than color, per se," Flynn said. "Rope Swing really fit in with the vernacular. From the moment I saw it, I knew it was the perfect fit."
The home's outdoor spaces feature four separate areas built with Trex decking: a front porch, a backyard deck off of the living room, a picturesque pergola and a rooftop deck with a spectacular view of the nearby water.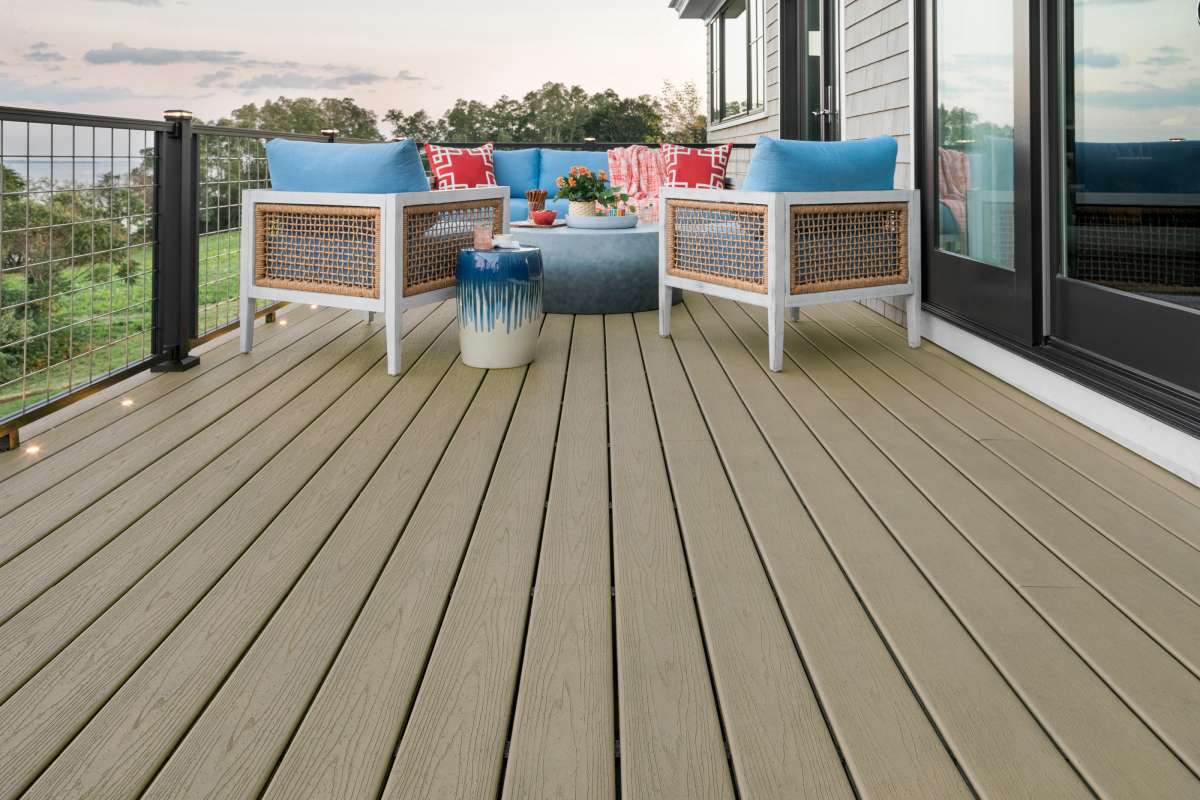 Trex® RainEscape® deck drainage system was installed on the elevated deck that extends from the home's living room. RainEscape, with its system of troughs and gutters, keeps water from dripping through the decking boards above to create a dry room below.
Not one to shy away from the unexpected, Flynn opted for Trex Signature® Mesh railing to accent the decks of this traditional Cape Cod-style home.
"I thought the industrial touch added uniqueness but also gave a nod to the hard-working, maritime style that many of the classic fishing cabins have throughout all of New England," he said.
Extending time spent outside, deck lighting is an imperative when outfitting an outdoor space. The home's decks include Trex recessed deck, stair riser and post cap lights that add ambiance and safety. Designed to integrate seamlessly with the decking and railing, the energy-efficient, low-voltage lights are extremely durable, as well as weather-proof and salt-air resistant.
 "I think most people use their decks as much after dark as they do during the day time. And the last thing anyone wants is clunky lighting that detracts from the seamless look of a Trex deck," Flynn said. "Integrating the lighting into the actual decking allows a 'barely there' look that more or less disappears during the day, but then adds a warm glow after the sun goes down."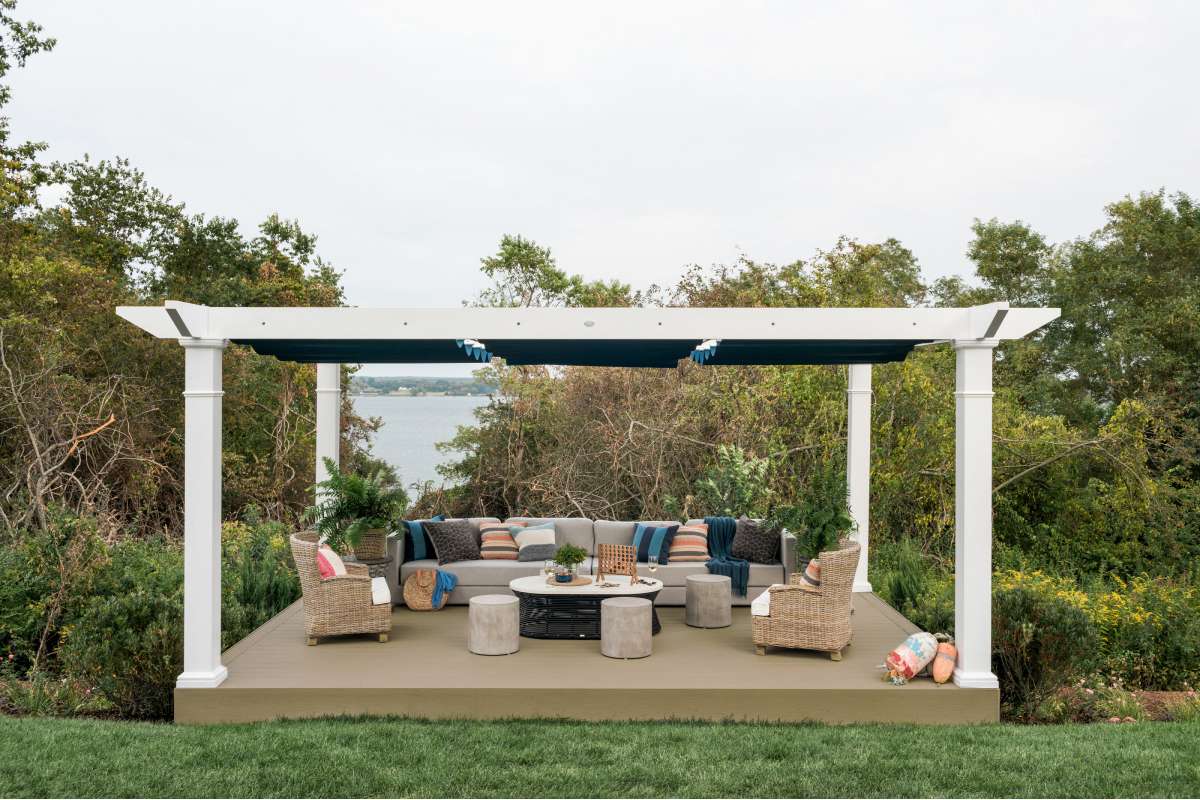 A Trex® Pergola™ sits on the bluff overlooking the nearby Sakonnet River. The "Vision" design features a retractable canopy in navy to complement the home's Americana color palette. Outlined with LED lights, the structure provides a shady retreat during the day and a perfect spot to stargaze at night.
"Hands down, the pergola is my favorite Trex feature because it's situated in a spot which allows for amazing views of the water, sailboats and the entire back of the sprawling property," Flynn said.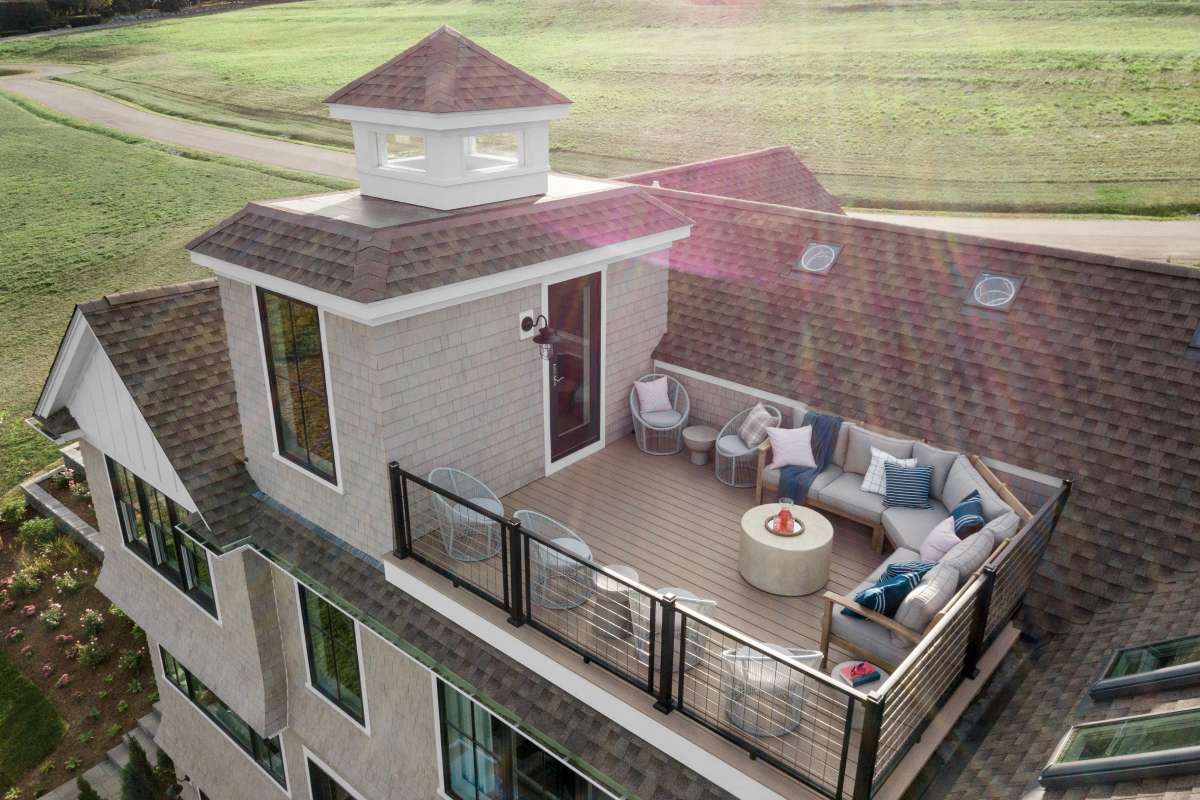 One lucky winner will make the HGTV Dream Home 2021 and all of its outdoor spaces featuring Trex products their own. You can enter for your chance to win the HGTV Dream Home 2021 starting Dec. 28, 2020. Visit HGTV.com for official rules and  full details.
For more information on the Trex outdoor living products featured in the HGTV Dream Home 2021, visit Trex.com.
HGTV, HGTV Dream Home, HGTV Dream Home Giveaway and their associated logos  are trademarks of Discovery or its subsidiaries and affiliates. All rights reserved. Photos ©  2020 Discovery or its subsidiaries and affiliates. All rights reserved.
No purchase necessary. Open to legal residents of the U.S., age 21 or older. Void  where prohibited. Sweepstakes ends at 5 p.m. ET on 2/17/2021. Odds of winning  depend on number of entries received. For full official rules, prize disclosures,  and to enter, visit HGTV.com/HGTVDreamHome. Main Sponsor: Scripps  Networks, LLC d/b/a Home & Garden Television, and affiliate of Discovery, Inc.