Libby Smoot, June 03, 2016
We're often encouraged to break out of our comfort zone to make life more interesting or to push us out of the doldrums. But when it comes to home design and outdoor spaces, comfort zones are exactly where we need to be.
Just ask
"Trexpert"
Kate Campbell.
"I love comfort zones," she says. "They are extremely personal to who you are and set you at ease."
In the past, decks have been rather utilitarian and, some would say, even boring. But no more. Advances in outdoor living allow you to easily incorporate your own vision on your deck. "Your deck should feel like an extension of your indoor living space and what better way to do that than creating a zone that feels completely geared toward your personal style and comfort," Campbell says.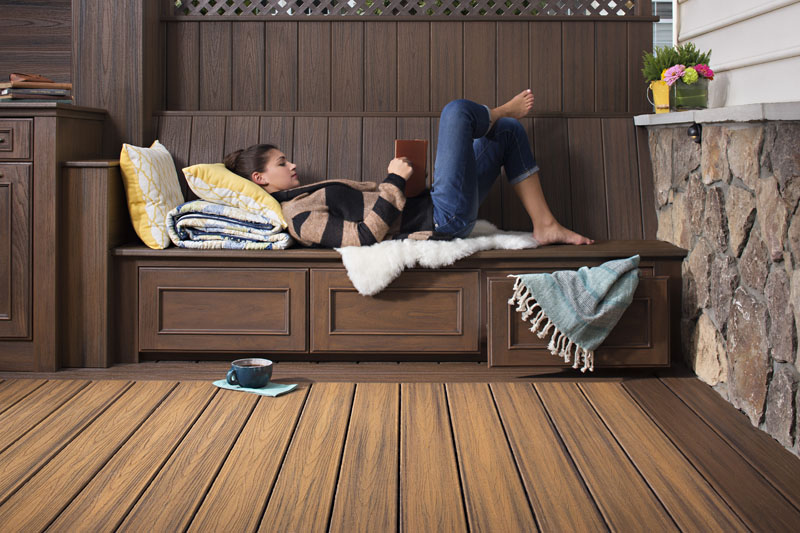 Whether you're building an outdoor space from scratch or renovating an existing one, ask yourself what outdoor activities you like best. Do you prefer to get lost in a hammock with a good book and a glass of wine? Is your ideal day best spent lounging on the couch watching the big game on your outdoor television? Or is a spirited game of corn hole your favorite way to enjoy the outdoors?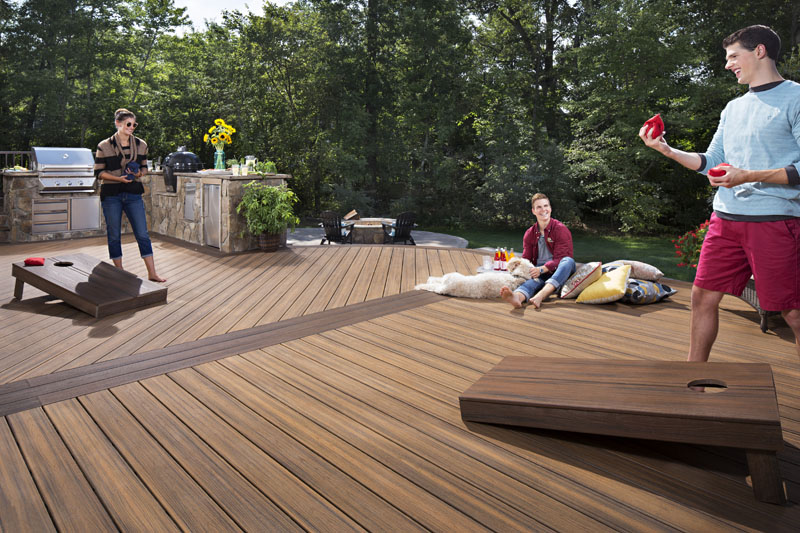 Whatever you like to do, there's a comfort zone just for you.
Think of your deck space in terms of activity areas. Create separate areas for relaxing, cooking, dining and socializing, just as you would in an interior space.
Place a hammock off to the side of your deck or build a built-in bench with our Trex Outdoor Storage, where you can loll away the afternoon – by yourself, of course - reading your favorite novel.
Create a conversation nook with comfortable chairs, side tables and throws and pillows to cover up with and hug while relaxing with your best friends.
If a little more action is your speed, place a sectional couch around an outdoor television and invite friends over for a barbeque. Keep the grill fired up and stock your built-in ice cooler to keep the cold drinks flowing all day.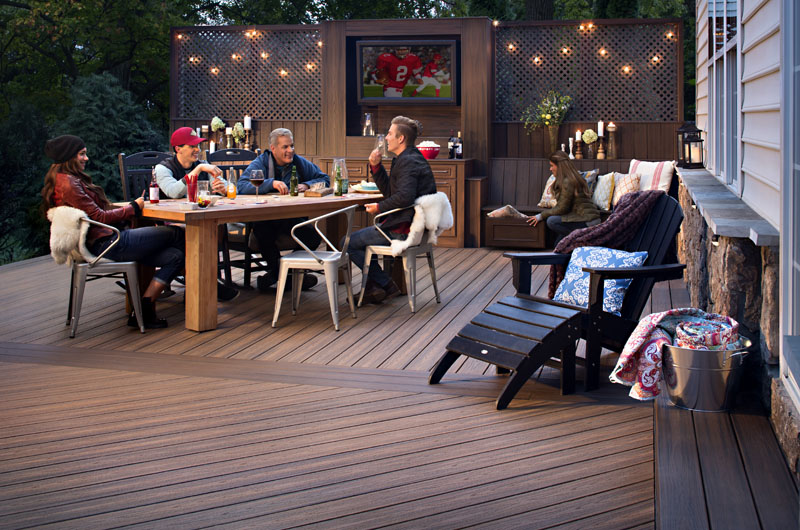 Accessories, too, help define and personalize your space.
All-weather draperies create distinct areas while injecting color and pattern.
An outdoor rug is a great way to establish a space and define the placement of furniture.
Pergolas make a "room within the outdoor room." Not only can a pergola serve as a cozy conversation nook, but can also be a place to escape from the hot summer sun.
Interior-inspired accents such as decorative outdoor area rugs, cushions, pillows and throw blankets made of weather-resistant materials not only make your space feel like your favorite room in the house, but can lift your spirits with their color and energy. Add more personality with greenery, flowers, artwork and whimsical accessories.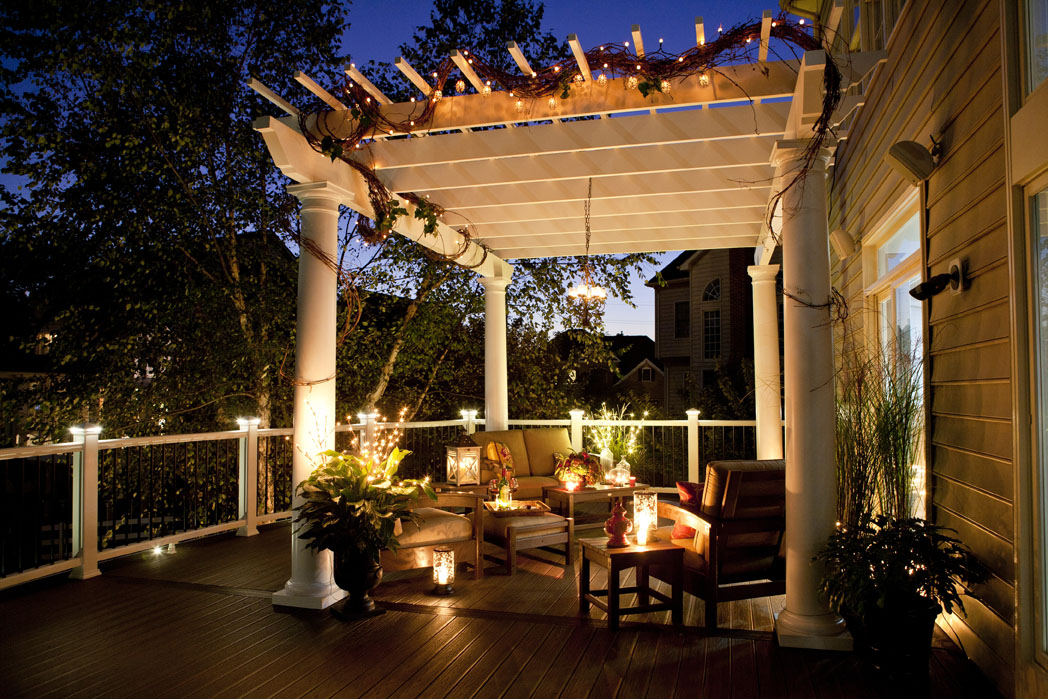 And finally, don't forget to integrate lighting which lets you enjoy your space long after the sun has set, maximizing your time outside. Easy-to-install recessed deck lights, stair riser lights, deck rail lights, and post cap lights add safety features to your decking and railing, while landscape lights improve the safety of paths and stairways. The glow from lanterns and candles add ambience that sets a beautiful mood for an outdoor party or dinner.

Think beyond the box and apply your personal interior design style to create cozy nooks and energized spaces that make your backyard the envy of the neighborhood.

(Catch all the action from Trex in 2016 – subscribe to our blog.)