« All ideas
Expert Advice
Designer Brian Patrick Flynn Creates Casual Elegance at HGTV® Dream Home 2020
Designer Brian Patrick Flynn opted for simple and stress free choices that blur the line between indoors and out for the HGTV® Dream Home 2020, making it easy for you to incorporate the on-trend touches into your own home.
Lowcountry sensibility
Enhancing the casual Hilton Head Island, SC, cottage are color palettes, furniture and accessories that suit the surrounding coastal environment. Design choices "were meant to evoke a feeling of casualness with an open and airy vibe," Brian says.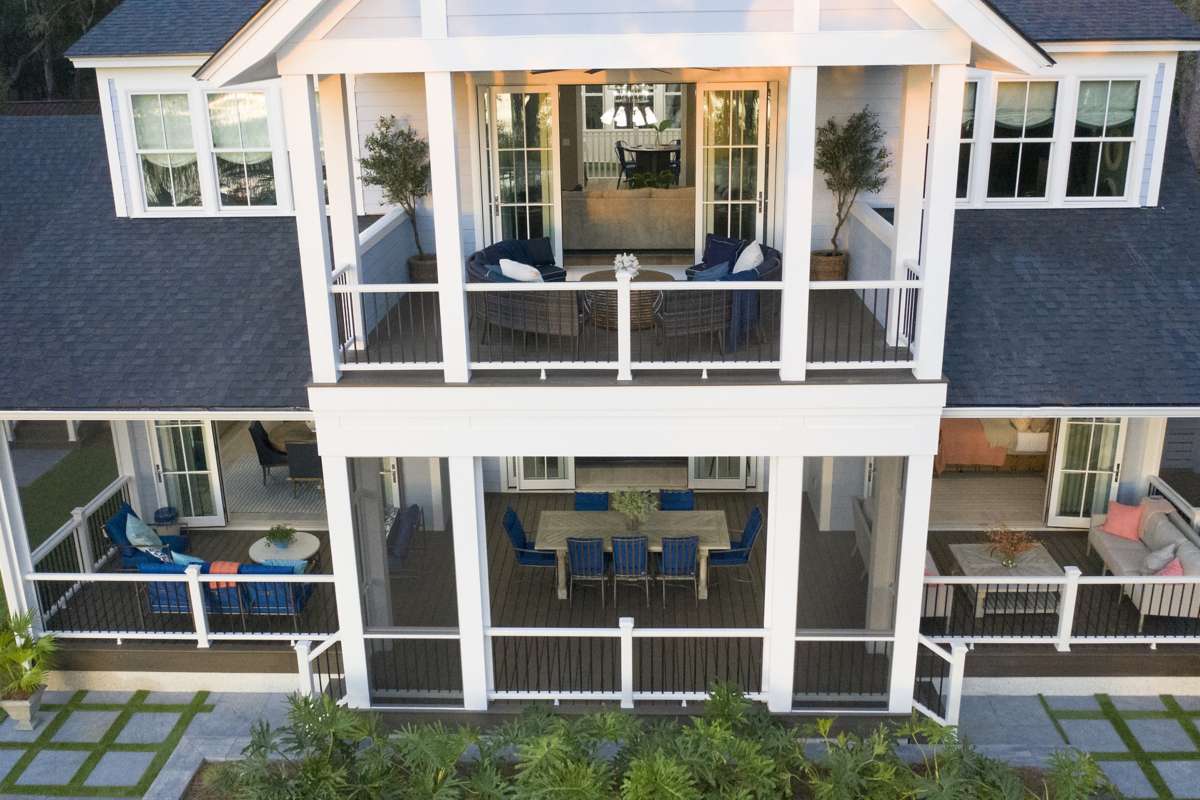 Nature-inspired focus
Brian didn't have far to go for inspiration in selecting the home's decking color used for the front entryway, second-story deck and enclosed porch that runs the length of the first floor. Trex Enhance® decking in Coastal Bluff "coordinates beautifully with the live oaks all around Hilton Head Island," Brian says. "Choosing this color was a great way to tie nature in with the exterior design."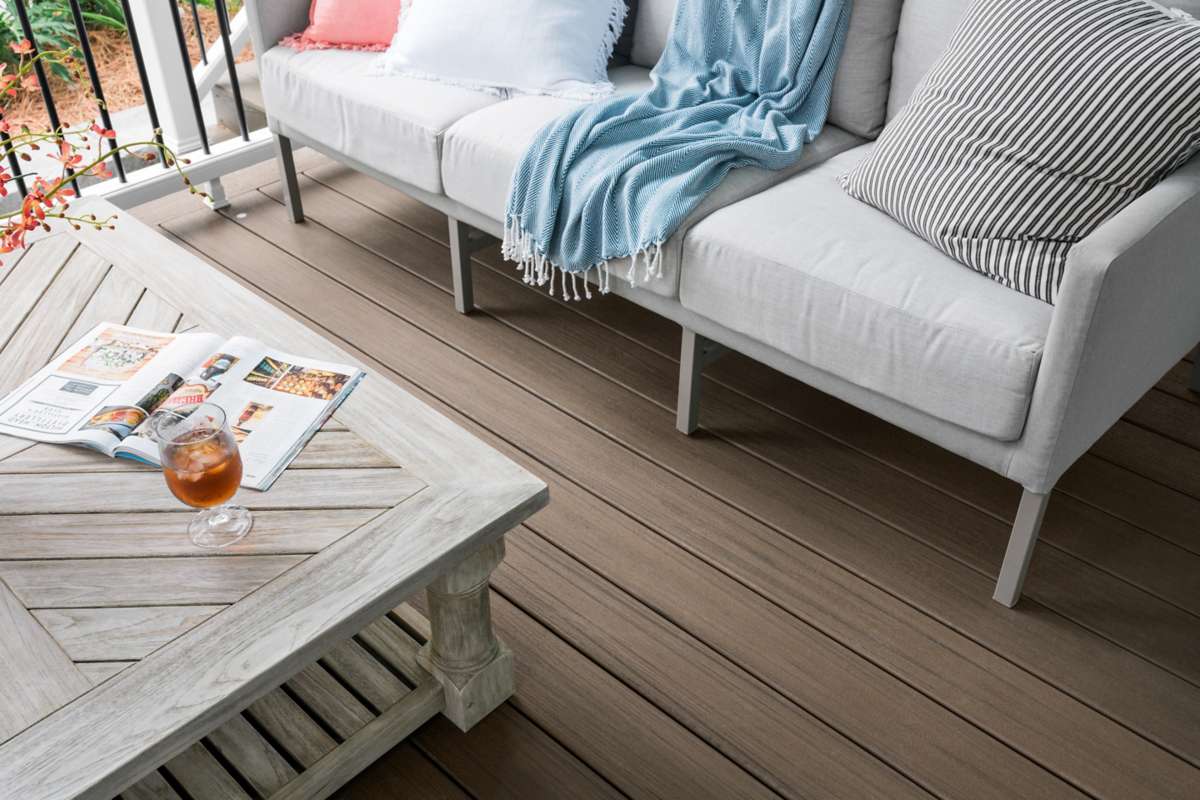 Trending simple
The rise in the popularity of simple, organic textures and color palettes made choosing the decking color easy, Brian says. "I loved the tonality of it being a cross between grey and brown." Coastal Bluff is "timeless and versatile and pretty much evokes all different types of vibes."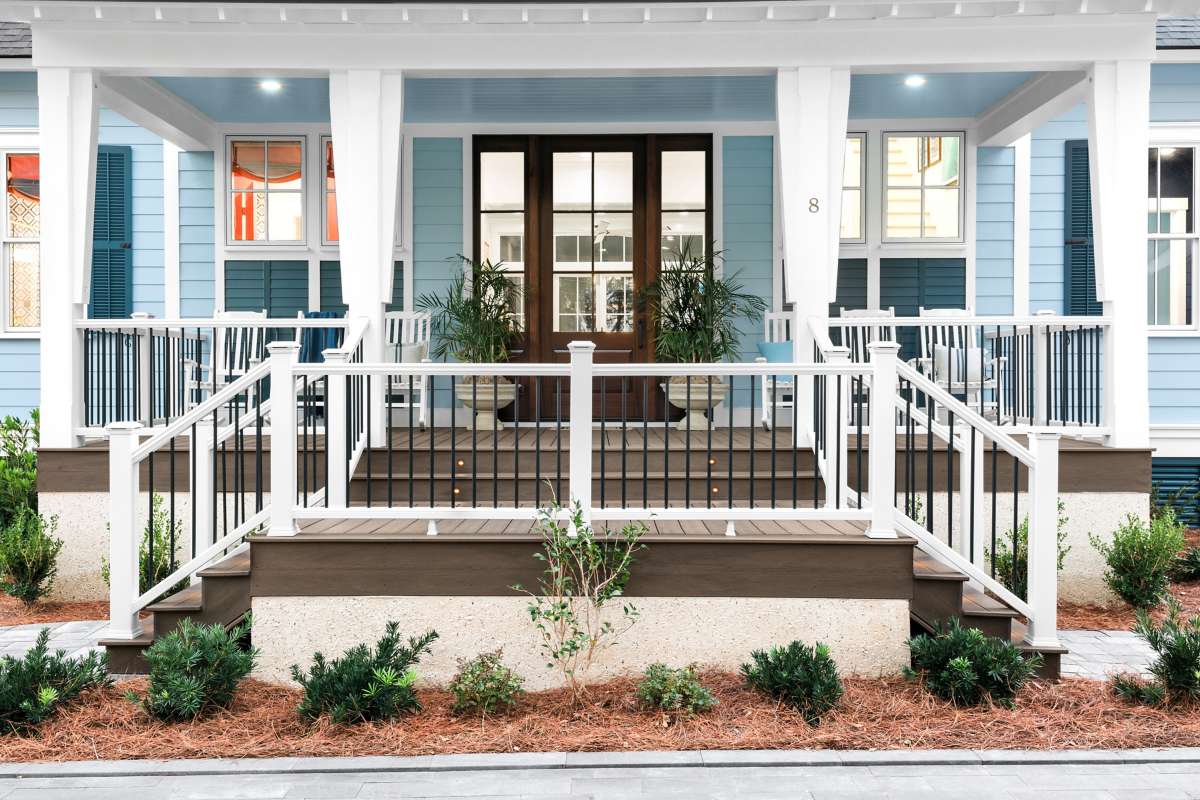 Hassle-free spaces
In an environment as harsh as the South Carolina coast, exterior spaces should be able to withstand the elements. Low-maintenance, wood-composite Trex decking means less time spent cleaning and more time spent enjoying the sun, sand and water.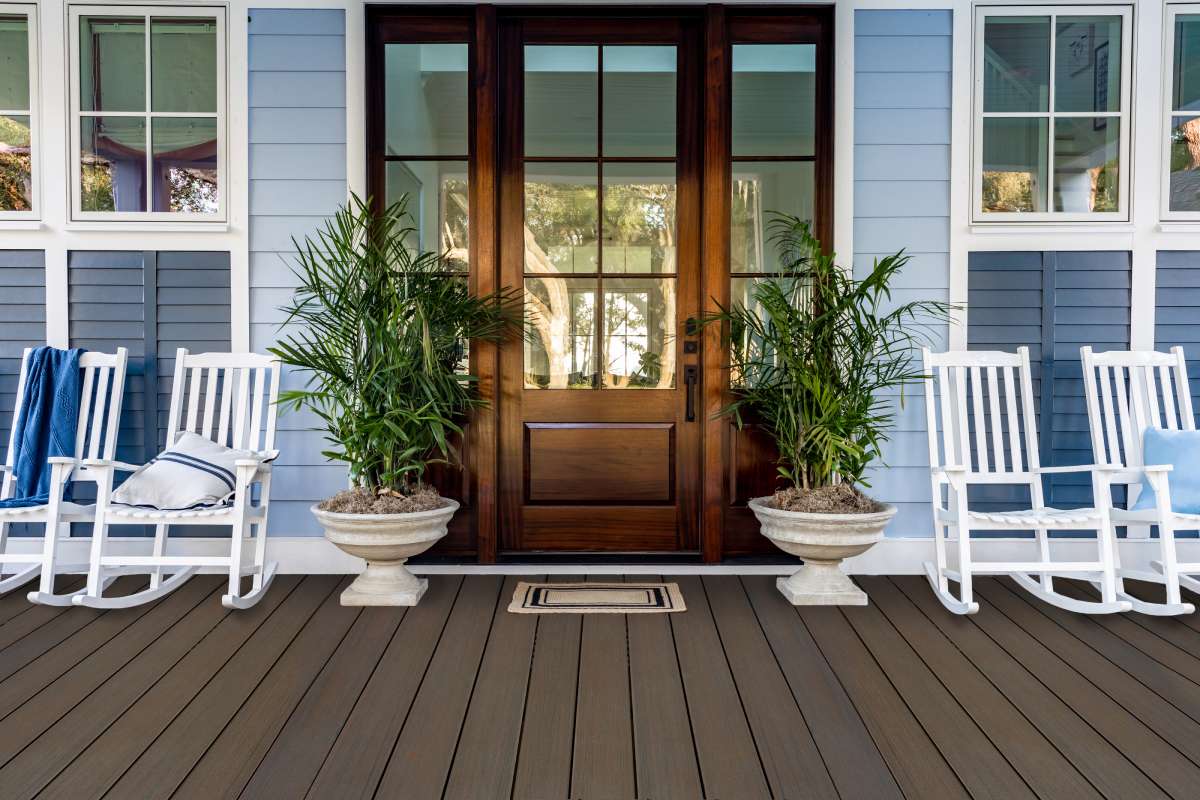 Pleasing contrasts
With a two-toned blue-grey exterior that includes contrasting blue shutters and white trim, Brian wanted deck and porch spaces to seamlessly coordinate with the home's palette while letting the architecture shine. In addition to Trex decking, Brian chose Classic White for the Trex Transcend® railing and contrasting balusters. "Since the exterior of the home is a light and soft blue, I wanted high contrast with the black balusters," he says.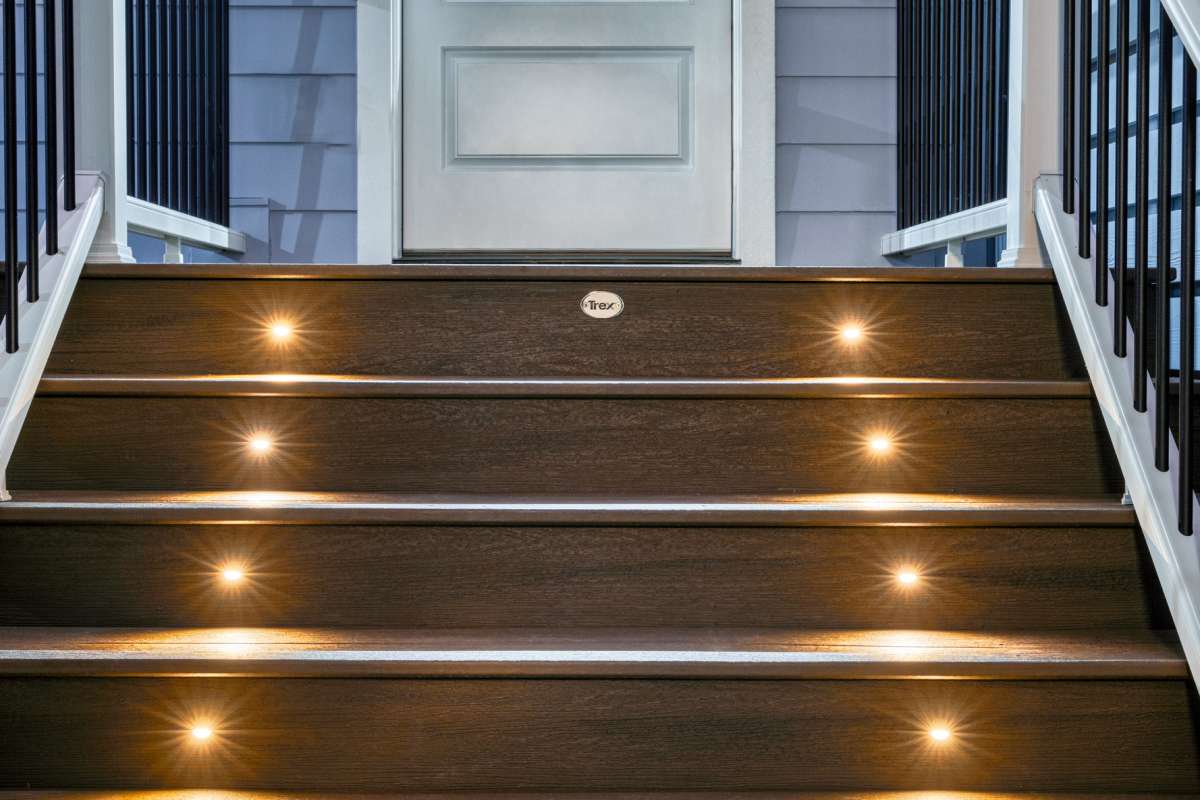 Light and bright
"Incorporating lighting in the post caps and risers allows for enough light after dark without glaring into other people's homes. The glow of the lighting also highlights the grain look of Trex.," he says.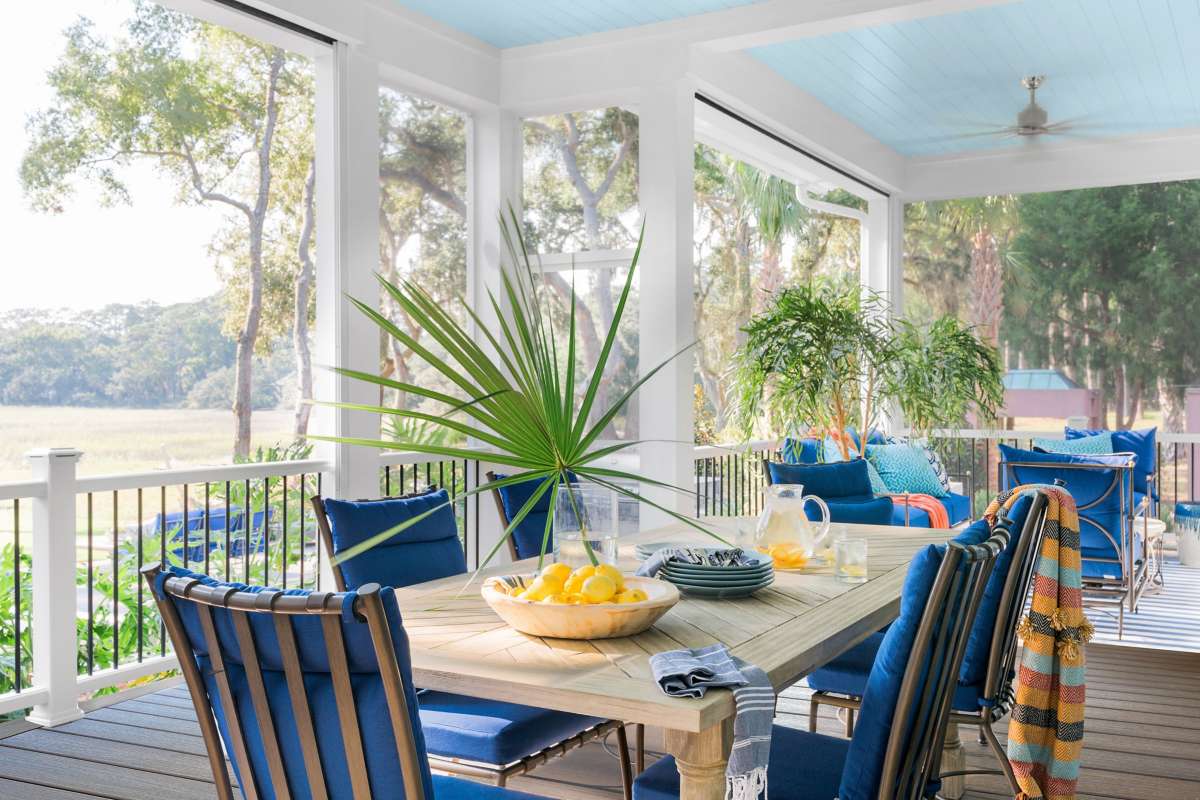 Design your own retreat
For homeowners who want to mimic the style of this year's HGTV® Dream Home 2020, Brian says look no further than the furniture. Furniture pieces that do double duty make a successfully designed home. "Interchangeability of furnishings is a huge factor in creating a home that will last and stand the test of time. Much of the furnishings in the house can move around from room to room over the years, to grow as one's lifestyle changes," he says.
"Overall, I love all the indoor/outdoor lifestyle the house has to offer."
To learn more about the HGTV® Dream Home 2020, visit HGTV.