« All ideas
Expert Advice
HGTV Smart Home's Tiffany Brooks Delivers Sophisticated Innovation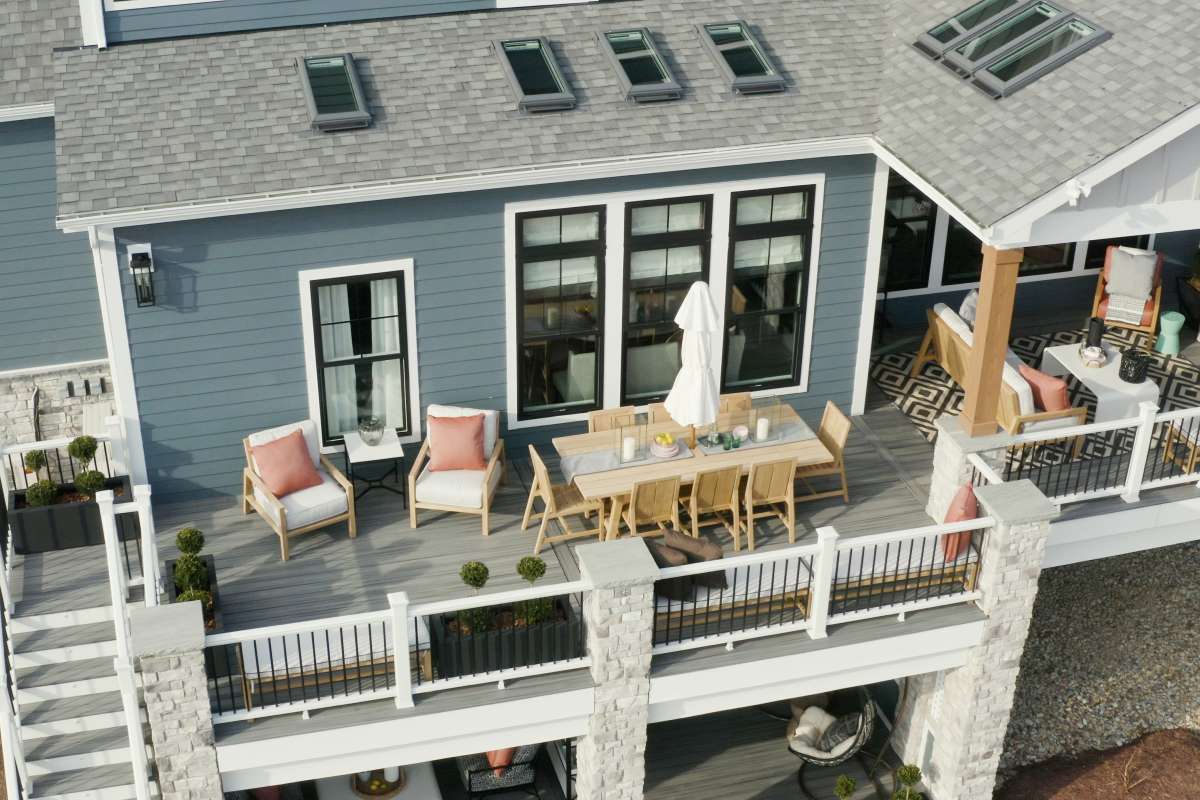 Located at the confluence of the Allegheny, Monongahela and Ohio rivers, Pittsburgh, Pa., is long known for its once flourishing steel industry and more than 440 bridges. Its transformation to a tech and medical hub makes it the perfect location to showcase today's innovative home solutions as part of the HGTV Smart Home 2020.
With smart living in mind, the home features eco-friendly components both inside and out, including enviable outdoor living areas created with sustainable, low-maintenance products from Trex.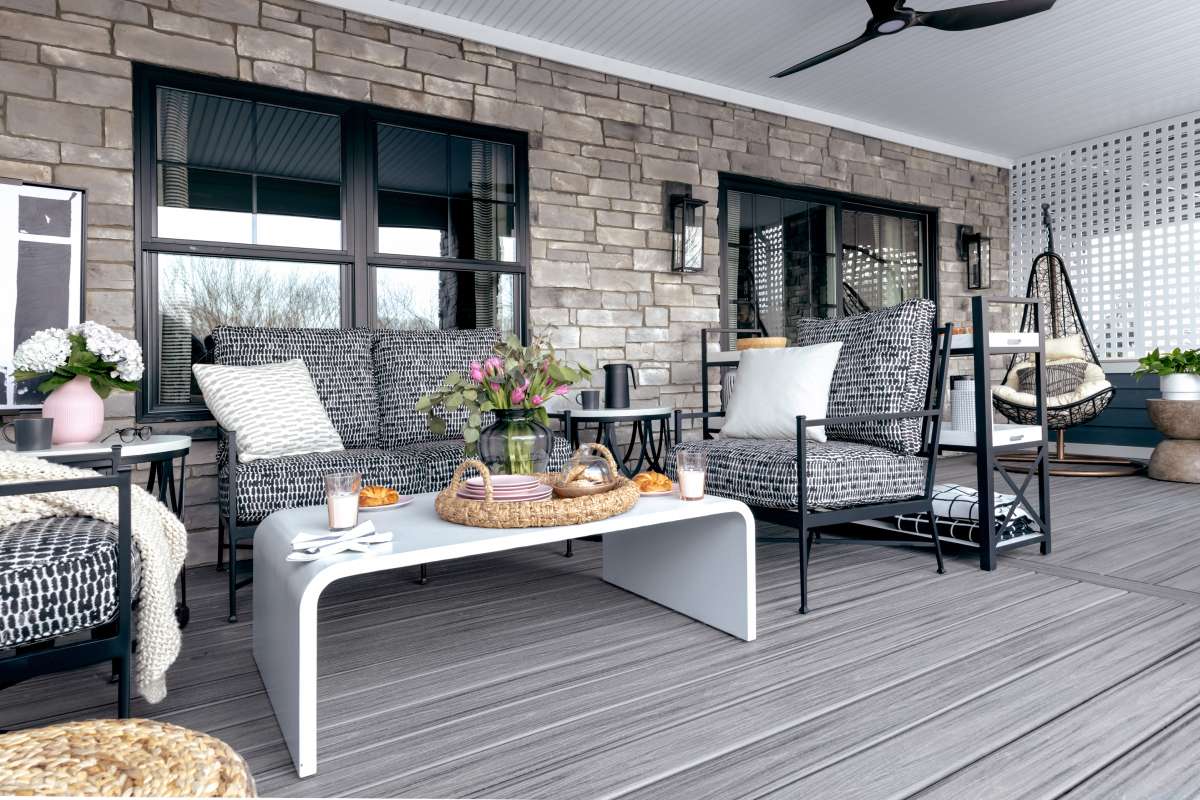 Premium Trex Transcend Tropicals wood-alternative decking in Island Mist sets the stage for luxurious living. The top-of-the-line composite boards complement the classic black and white trim and other accents of the home. A calming silver tone, Island Mist mimics the weathered look of driftwood and "has a timeless feel that everyone is reaching for," Brooks said.
Transcend decking pairs elevated aesthetics with unmatched performance, along with hassle-free maintenance. Engineered with unrivaled fade, stain, scratch and mold resistance, the wood-alternative decking requires just a soap and water clean-up. Adding to its appeal, Transcend is made from 95% recycled materials, including reclaimed wood and plastic film.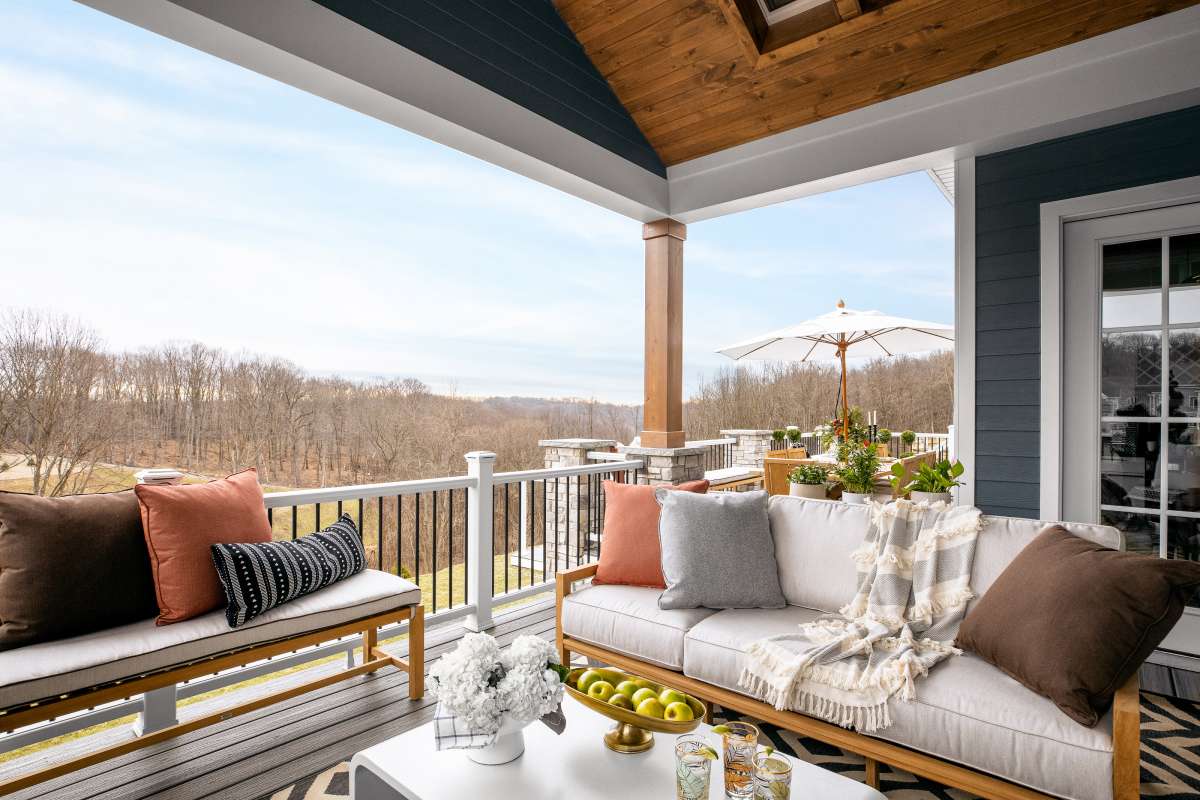 Transcend railing delivers sophisticated safety to the HGTV Smart Home 2020. Installed on the second story of the deck, Classic White posts and rails contrast with sleek, black aluminum balusters to create a distinctive design that complements the home's modern aesthetic. Like its decking counterpart, Transcend railing is easy to maintain and is made from a minimum of 40% recycled material.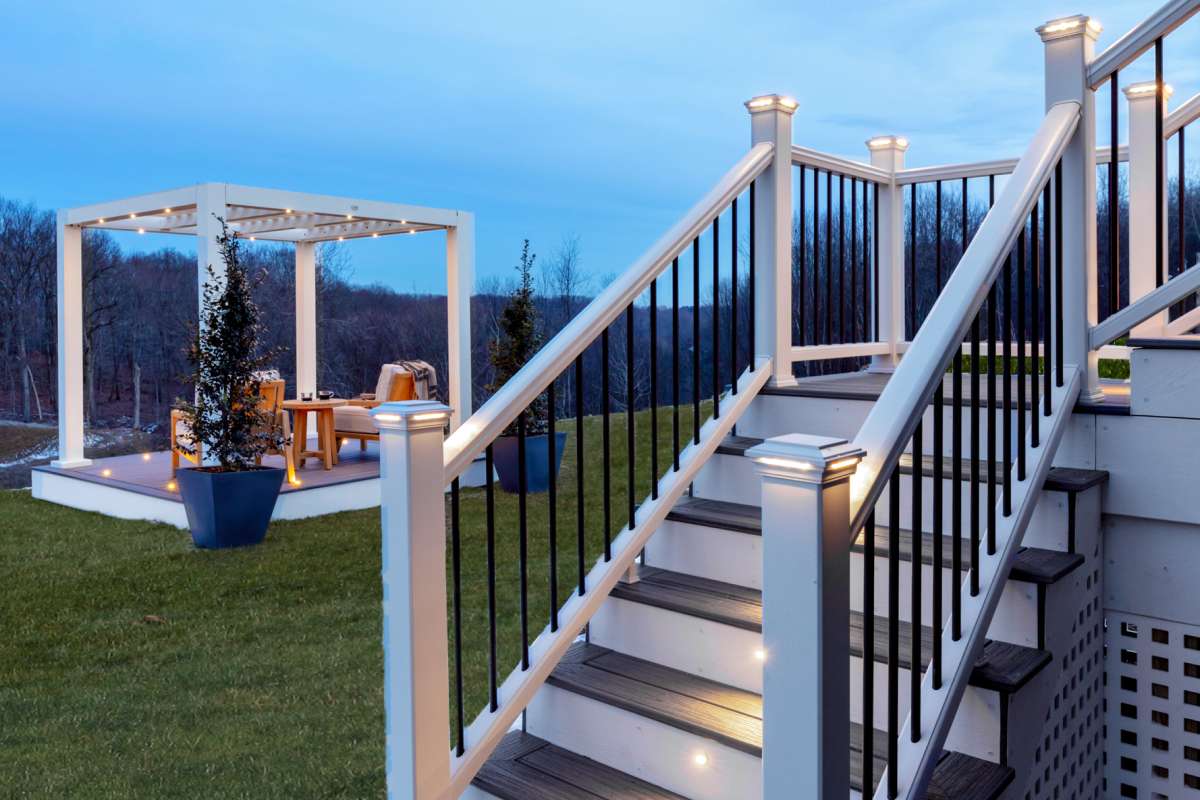 Deck lighting is a popular trend that improves wayfinding, safety and ambience. This year's HGTV Smart Home features Trex post cap rail lights, riser lights on the stairs and recessed lights embedded in the border of the decking boards. These low-voltage, LED lights are energy-efficient as well as chic and weather resistant.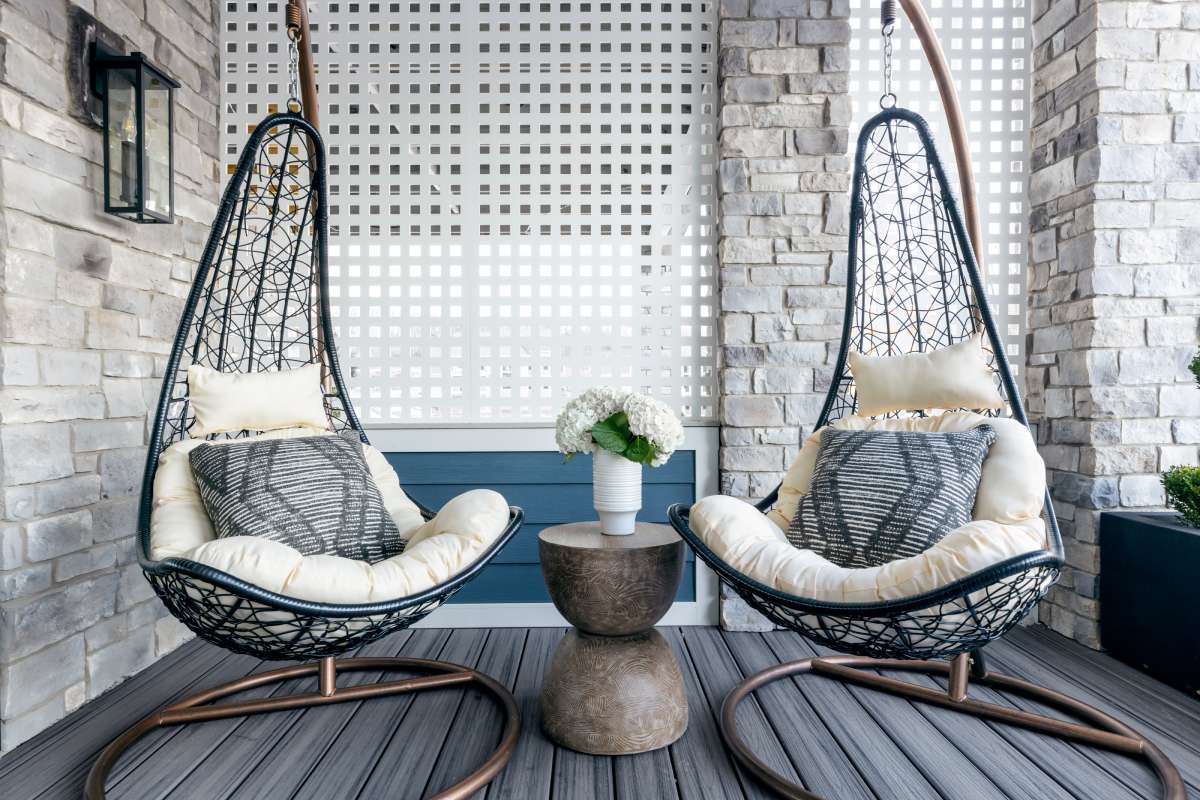 Lattice walls made with Trex® LatticeWorks™ panels in a classic square design provide disguised storage area under the Smart Home staircase. Lattice panels hung between stone columns create warm niches in the patio space.
"The addition of Trex lighting, railing and lattice give the outdoor areas a more finished look, complementing both the interiors and exterior selections for the home," Brooks said.
Incorporating interior features outside – think televisions, gaming, sound and air control – is another hot outdoor living trend, Brooks said. The addition Trex® RainEscape™ deck drainage system, with its troughs and gutters that direct water away from the elevated deck, ensures the bottom level and those popular electronics remain dry.
Rounding out the backyard oasis just steps away from the home is all-aluminum Trex® Pergola™ Element. The sleek white design, accented with column-mounted LED lights, combines superior strength with a modern industrial look to create a dreamy retreat overlooking the hills and valley beyond the home.
This portfolio of Trex outdoor products not only elevates the sustainability of this year's HGTV Smart Home, but does it in a relaxed, livable way, with premium, high-end aesthetics that require easy maintenance. Just what a smart home should be.
HGTV, HGTV Smart Home, HGTV Smart Home Giveaway and their associated logos are trademarks of Scripps Networks, LLC. Photos(C) 2020 Scripps Networks, LLC. Used with permission; all rights reserved.