Hidden Deck Fasteners
At Trex, innovation has inspired every one of our performance-grade outdoor living products, right down to our efficient installation techniques, smart tools and hidden deck fasteners—an elegant upgrade to traditional stainless steel deck screws.
Featured Hardware: Trex Hidden Deck Fasteners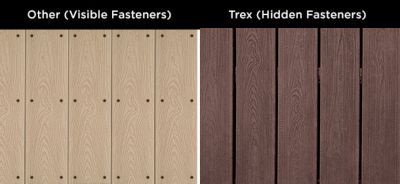 Trex Hideaway® Hidden Fastening System
In pursuit of the perfect deck, all Trex® decking lines come with a hidden installation option. When using grooved-edge boards, our hidden deck fastening system installs between the deck boards, fastening them to the joists with no visible deck screw heads on the walking surface. This precision also creates perfectly consistent spacing between the boards for a flawless look across the entire deck. This system includes a few simple components:
The Universal Fastener
This self-gapping hardware is the main fastener component that attaches two boards together. It features a stainless steel deck screw already set in the fastener for increased durability and easier installation. 
1 box covers 50 sq. ft. (4.6 m2)
1 bucket covers 500 sq. ft. (46.5 m2)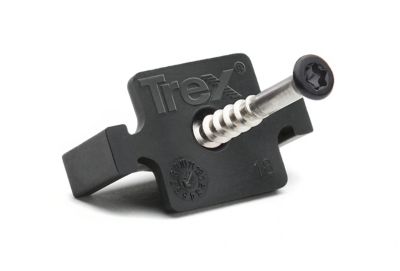 The Universal Fastener Installation Tool
Increase installation speed and accuracy and streamline the fastener tightening process. Featuring a nose cone to ensure you hit the head of the screw every time, a handle that allows for both pushing and pulling and a handy bit holder in the bottom, this tool was created with both the professional and the first time DIY'er in mind.
Watch our video to learn more.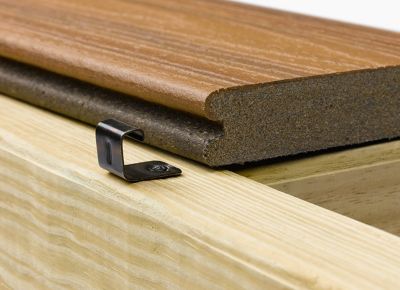 The Start Clip
These are black, stainless steel fasteners designed exclusively for Trex and used to install the perimeter deck boards.
Start Clip: 1 bag covers 400 sq. ft. (37 m2)
1 bucket covers 500 sq. ft. (46.5 m2)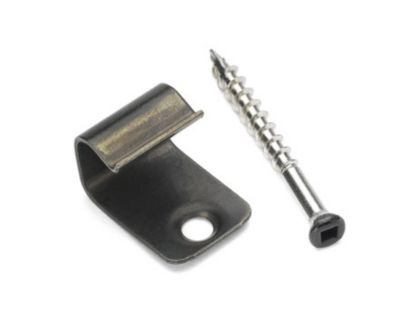 Groove Cutter
Traditional square edge boards require traditional deck screws for installation; however, using a Trex® groove cutter routes the necessary underside groove into any traditional board to accommodate our hidden deck fastening system
Can be used on any Trex board.
Trex Blade™
Trex Blade™ is the first saw blade on the market specifically designed for cutting composite decking materials. Uniting with Diablo, Freud America's premier brand of construction tools, Trex makes cutting composite materials easier for contractors and do-it-yourselfers. The new blade series features a modi fied triple chip tooth design, Perma-SHIELD® non-stick coating, specific Ti-Co™ Hi-density carbide and super thin-kerf design. The blades provide cleaner cuts with no swirl marks and a longer cutting life.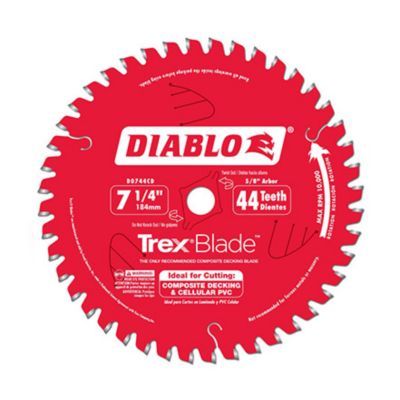 7 1/4" (184mm) Diameter)
44 Teeth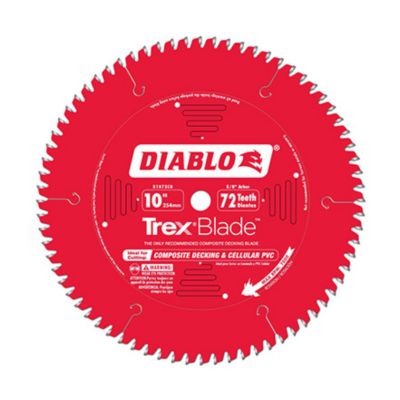 10" (254 mm diameter)
72 teeth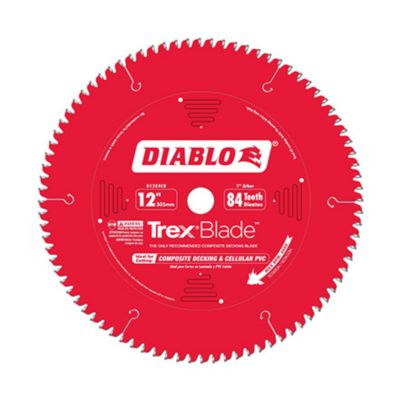 12" (305mm diameter)
84 Teeth
Diablo®, Perma-SHIELD® and Ti-Co™ are trademarks of Freud, a manufacturer of high quality woodworking tools and a leader in the carbide cutting tool industry.