« All ideas
Expert Advice
Q&A with Amy Davies Pereira of Little House in London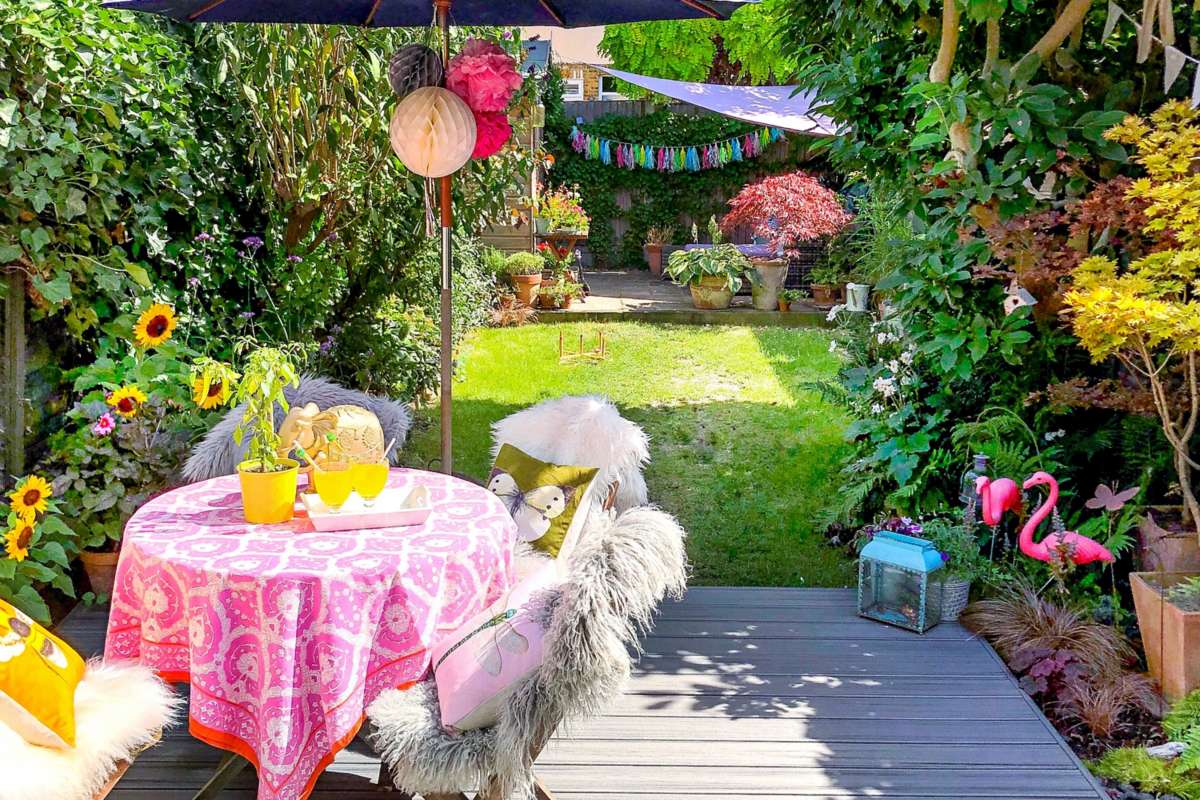 Lifestyle and interior blogger Amy Davies Pereira of the "Little House in London," recently completed a garden deck remodel using Trex Transcend® decking in Island Mist. Amy shares her redesign choices and why eco-friendly Trex decking was the obvious choice for her outdoor space.
How did you come to choose Trex for your project?
We'd been looking at composite decking for a while, having had a wooden deck that badly rotted. I liked the ethos of the Trex brand. The eco-friendly benefits were a big pull toward the company.
Did you have any hesitations or concerns about choosing Trex? If so, what?
My only worry was that it would be slippery, but I'm pleased to say it isn't.
Which Trex decking collection did you use? Why did you choose that particular collection (color, grain pattern, price, etc.)?
I chose the Transcend range in Island Mist because I love the way the wood-like grain has a gradient colour throughout the boards – adding depth and warmth to the look and feel of my deck.
Did you use any of the Trex online resources or tools during your design or building process? If so, which ones and what was your experience?
I used the online calculator, which a great tool to give you a ballpark on price. I found the Trex website to be a great resource with lots of information on all aspects of building a deck – from planning and products to design and installation.
Did you work with a TrexPro contractor? If so, how was that experience?
I worked with Browns Landscaping, a Platinum TrexPro Platinum contractor, and they were amazing. It was a really smooth build from start to finish. I definitely give them a five-star review!
What would you say are the greatest benefits of building with Trex?
So many benefits! The fact that it's eco-friendly, the longevity of the product, the Trex Protect joist tape to extend the life of the substructure, the smooth building process with a TrexPro team and the excellent finish.
What would you say are the greatest benefits of building with Trex?
I use it every day! I am often in my garden. Plus, I have a seating area that serves as a lovely spot for friends and family to enjoy.
What is your favourite aspect or feature of your Trex deck?
The colour, Island Mist, is my favourite feature of my deck. I adore the varied tones of grey and the beautiful, modern effect that it gives.
Any tips or advice for other homeowners that may be considering using Trex for their outdoor living spaces?
Mark out the area with string and imagine yourself using the area for a few days to get a good idea of whether the space is right for you. Also, think about softening at straight edges with plants and flowers, as this has been a wonderful décor approach on our new Trex deck.