« All ideas
Expert Advice, How-To
Design a Deck for Your Family with Evette Rios
Designer, Evette Rios had no idea when she purchased her historic farmhouse built in 1796 how much time she would be spending in it, or how hard it would be transitioning from this historic home to the backyard. Positioned atop a mountain in the Poconos, it has a lush view of the forest beyond her property, but a steep hill that made getting to the backyard difficult and keeping an eye on her two kids at play in the yard nearly impossible.

With more time spent at home due to the COVID-19 pandemic, it became more important than ever to create a usable outdoor space. Rios wanted to design a large deck with a variety of "rooms" to give her close friends and family a space to stay connected while leaving room for everyone to have their own space. Take a look at some of the unique and family-friendly spaces she incorporated into her design.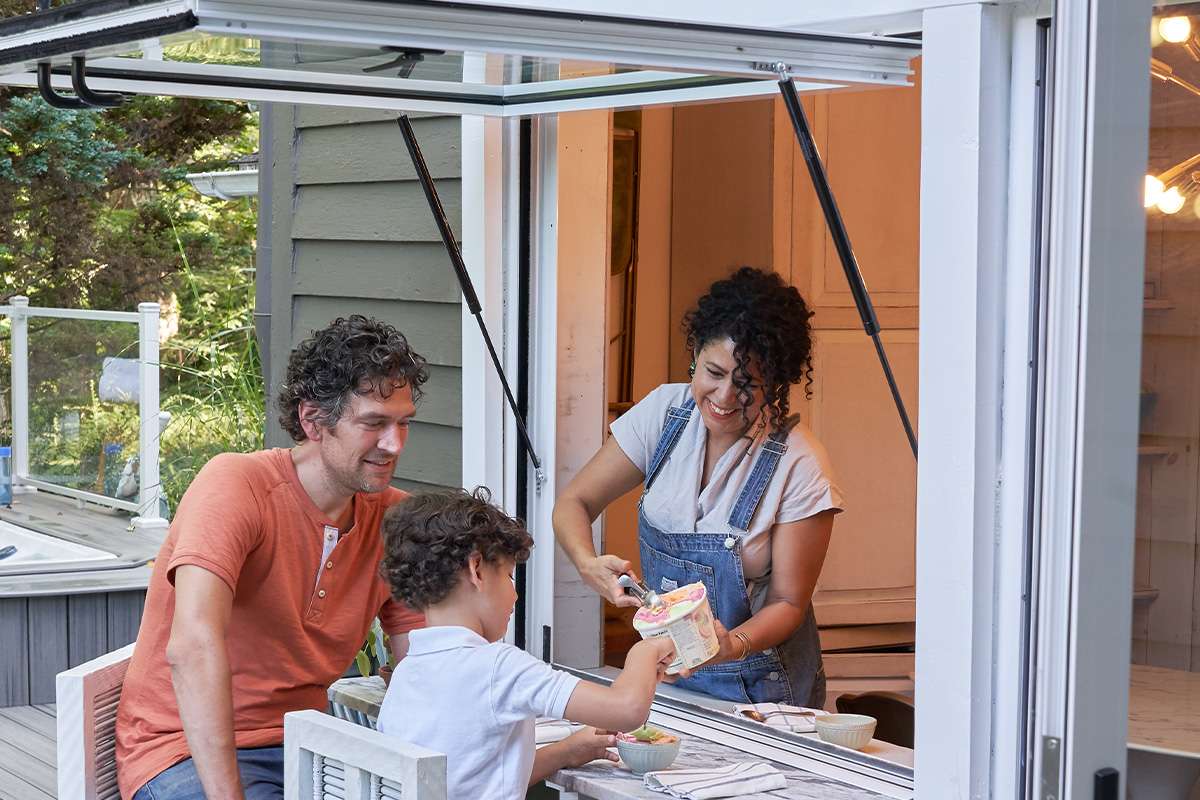 A Counter Window, perfect for summertime snacks.
Rios blurred the lines between indoors and out by adding a counter window to her deck. This addition gives her an easy way to keep up with the kids, pass snacks along from the kitchen, and lets a light summer breeze flow through the house on summer days.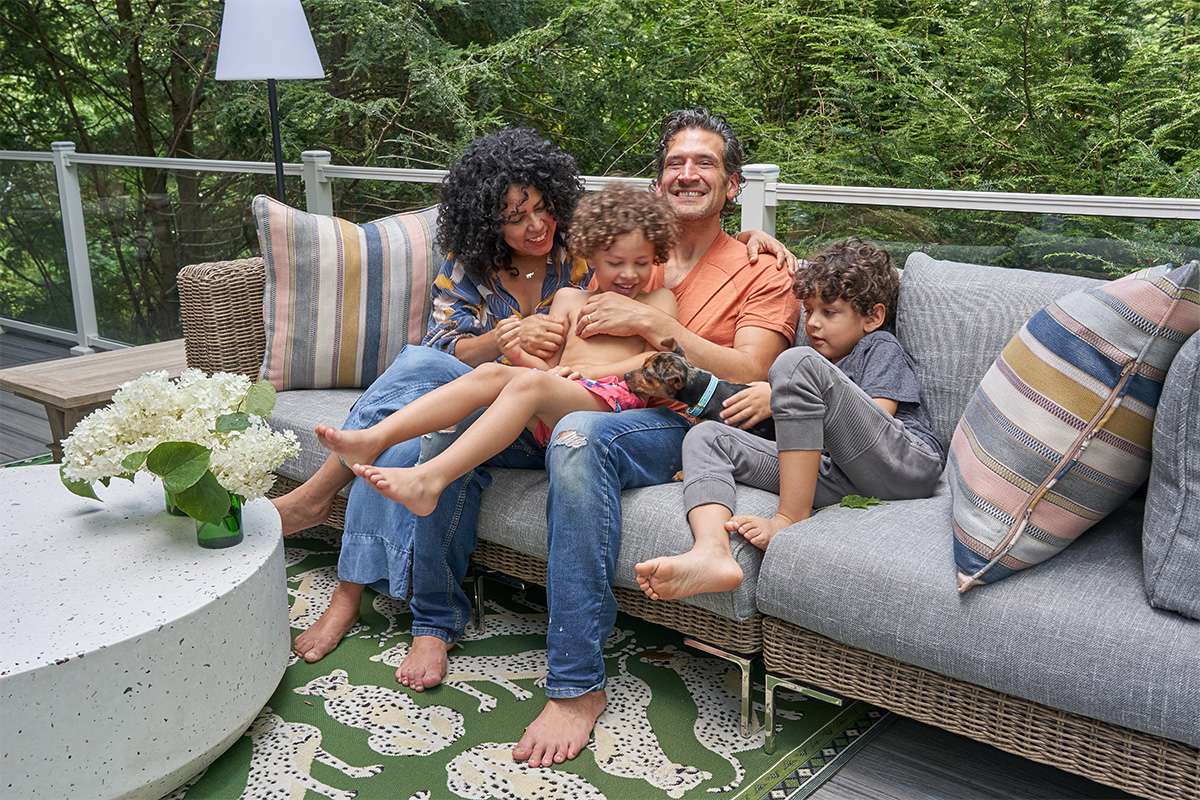 A Living Room, outdoors. 
By creating an outdoor living room, she added a space where her family can connect, without the distraction of TV. This cozy area can also double as an outdoor office as Rios shared on the Today Show.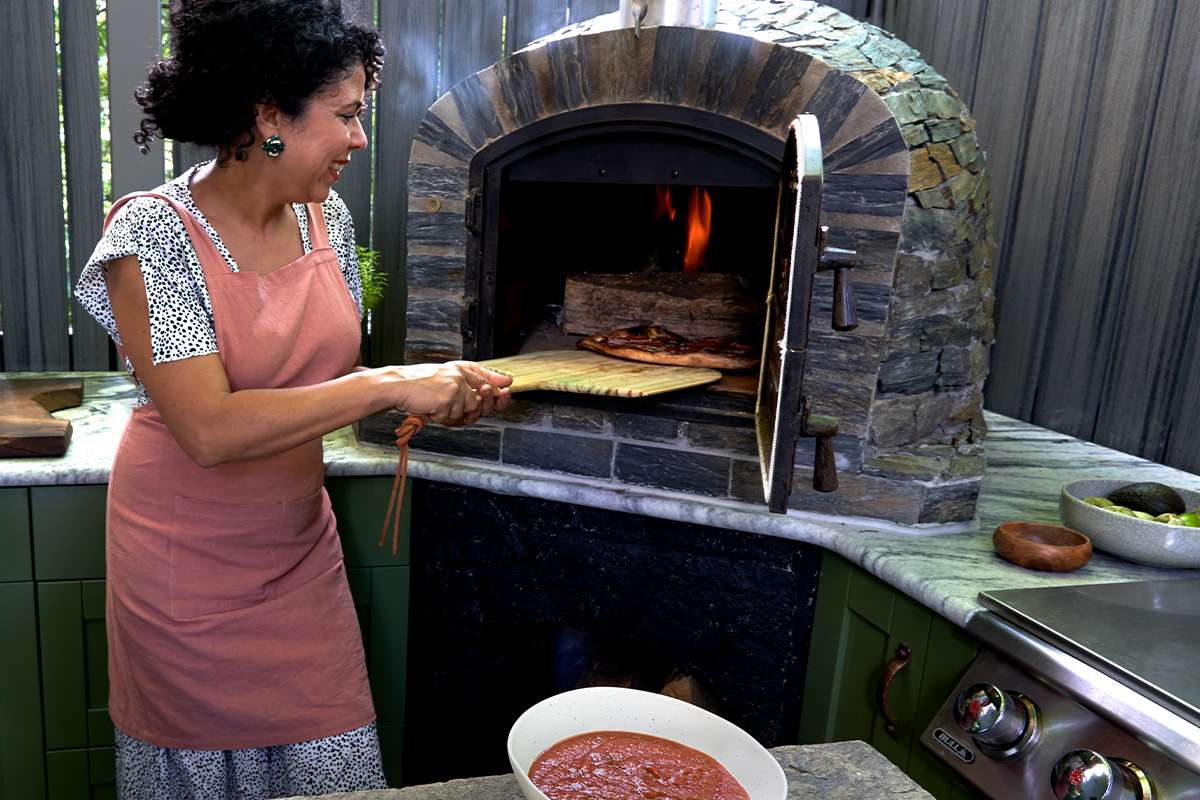 An Outdoor Kitchen, complete with a pizza oven.
Cooking and eating together is a Rios family tradition. Adding an outdoor kitchen was at the top of Rios's wishlist for this space. Now, with her outdoor kitchen and pizza oven, her family can share a slice under the stars.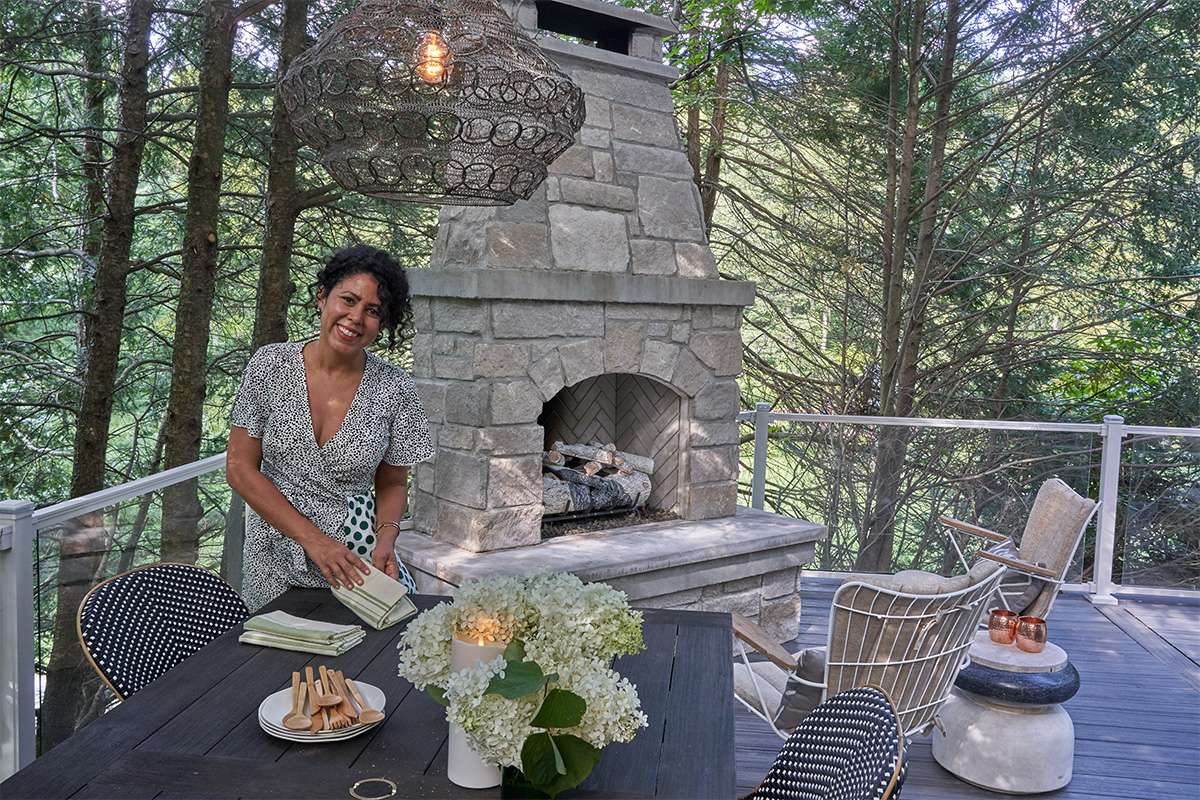 A Dining Area, by the fire. 
You can't have a kitchen without a dining space. Rios selected stylish, yet comfortable seating for her outdoor dining room and topped it off with a fun light fixture to pull the space together. Nearby, Rios added a stone fireplace accompanied by a pair of contemporary chairs. The warmth the fireplace allows her family to enjoy the space even on chilly nights.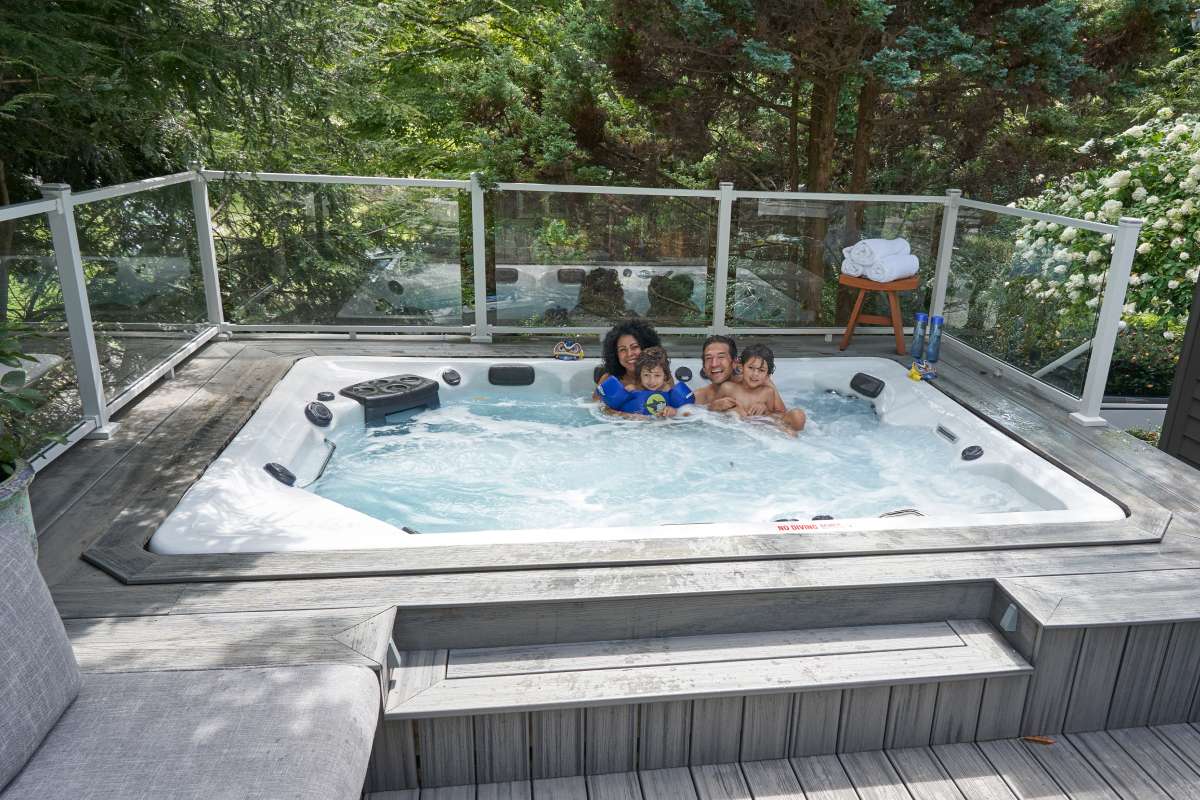 A Swim Spa, to splash the day away. 
Rios's final touch for this outdoor oasis was a swim spa. It gives her family a cool spot for hot summer days and heats up brisk evenings. She made sure to use Trex decking around the spa to make sure the area would stay splinter, rot, and mold-free. 
Ready to start planning your family's summertime sanctuary?
Try our Deck Starter tool to design and price your dream deck in three easy steps.