« All ideas
Expert Advice
HGTV Smart Home Puts The Fun In Functional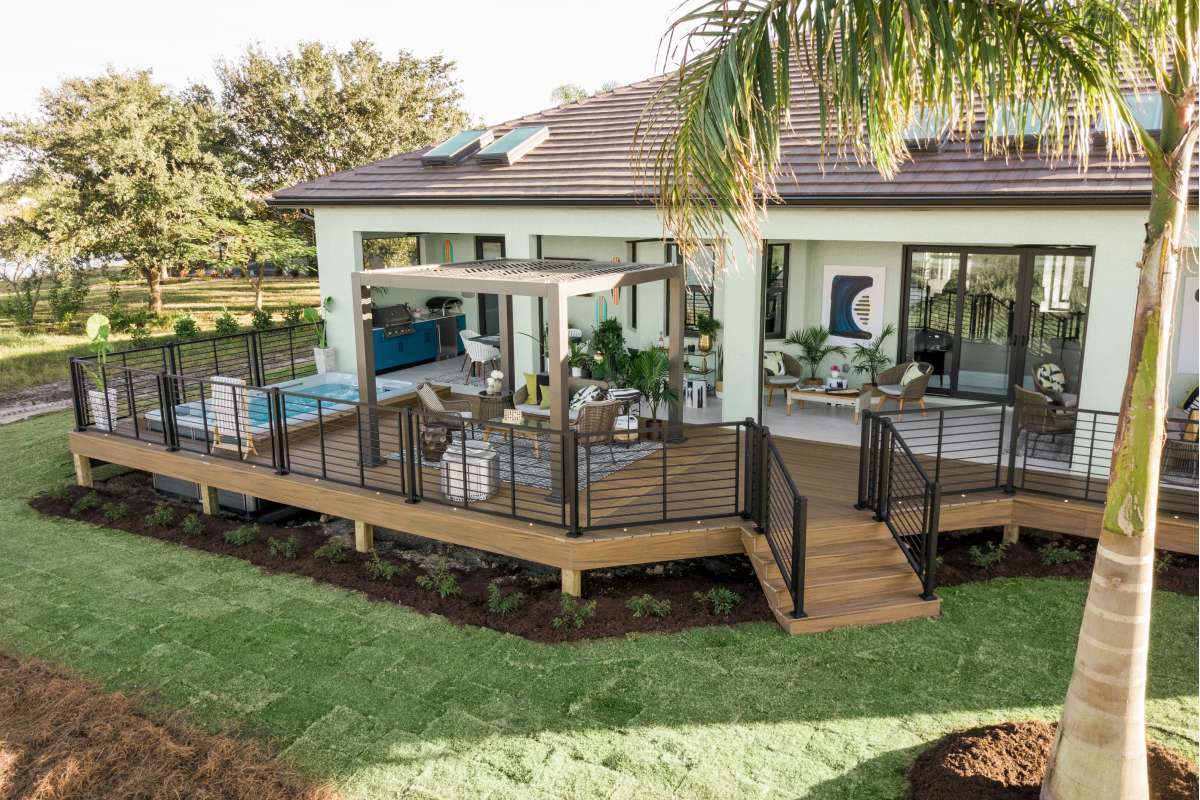 Tiffany Brooks, designer of multiple HGTV Smart Homes including this year's in Naples, FL, understands the need for families to carve out functional zones in their indoor and outdoor spaces.
"People really have to live in their homes differently," Brooks said. They "have to use every square inch and have to make it enjoyable and aesthetically pleasing."
While outdoor spaces have certainly undergone a resurgence in importance over the past decade, backyards became especially vital in 2020, providing much-needed area for families who found themselves isolated due to the COVID-19 pandemic. Interiors and exteriors suddenly were enlisted as offices, school rooms and workout spaces.
"People are being more inventive on how to carry design on things that are normally carried indoors, outdoors," Brooks said, citing fully custom upholstery furniture, indoor conveniences being brought outside and waterproof technology.
For homeowners who want to mimic the style and feel of HGTV Smart Home 2021, there are two easy solutions.
"Choose an airy paint pallet that feels relaxing, but very modern," Brooks said. "And texture! Add in a ton of texture through the linen and upholstery. It brings together the luxe resort feel."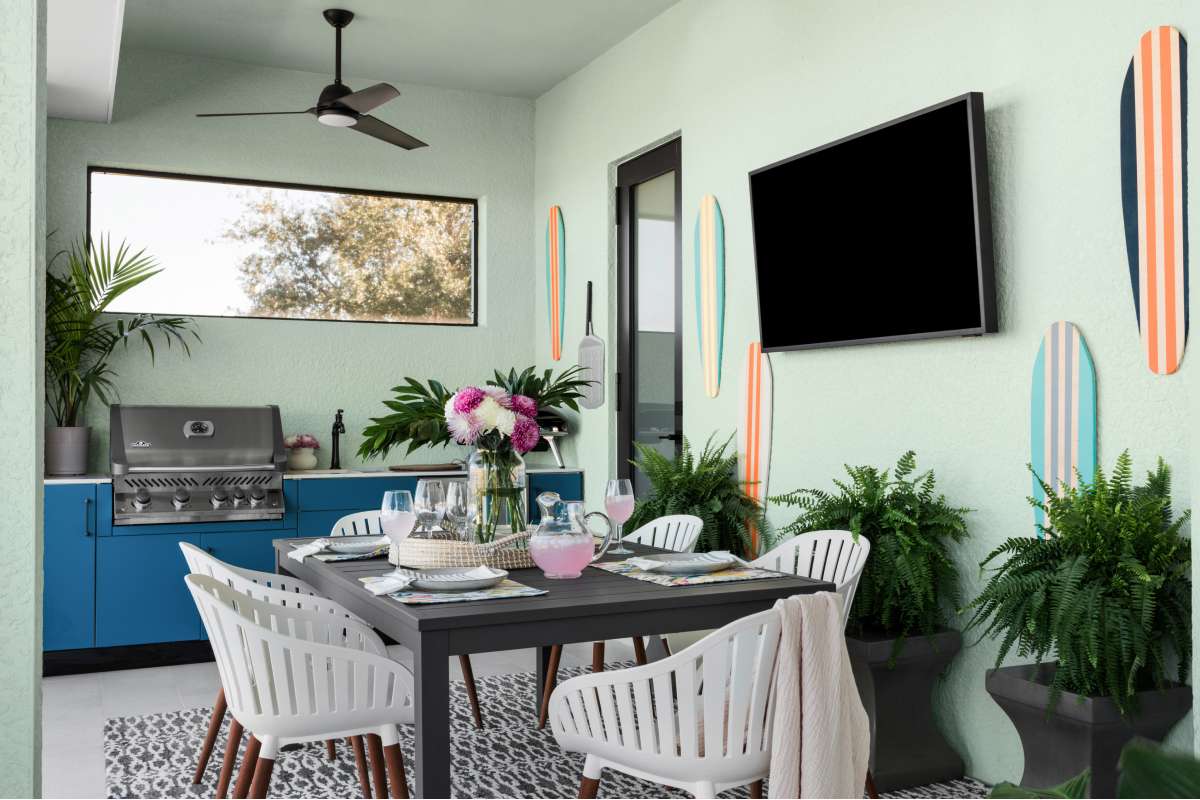 Homes have anchored us in the past year and that won't go away post-pandemic. If the last year has taught Americans one thing it's the significance of home. Brooks encourages families to expand their living space outdoors while making it comfortable and enjoyable. Add live plants, a colorful kitchen and grill area and lots of seating.
Done right, an outdoor space enriches family life, providing the perfect setting for them to unwind and create memories that last a lifetime.
HGTV, HGTV Smart Home, HGTV Smart Home Giveaway and their associated logos are trademarks of Discovery or its subsidiaries and affiliates. All rights reserved. Photos © 2021 Discovery or its subsidiaries and affiliates. All rights reserved.