« All ideas
How-To
How to Create a Cottage Feel in any Home
The cottage aesthetic, most often associated with the lowcountry, is a favorite with its nod toward comfort and easy living. Inspired by Anita Wilbanks' recent Trex deck build in charming Beaufort, SC, we have curated a list of the 6 best ways to create a Southern sanctuary, regardless of your zip code.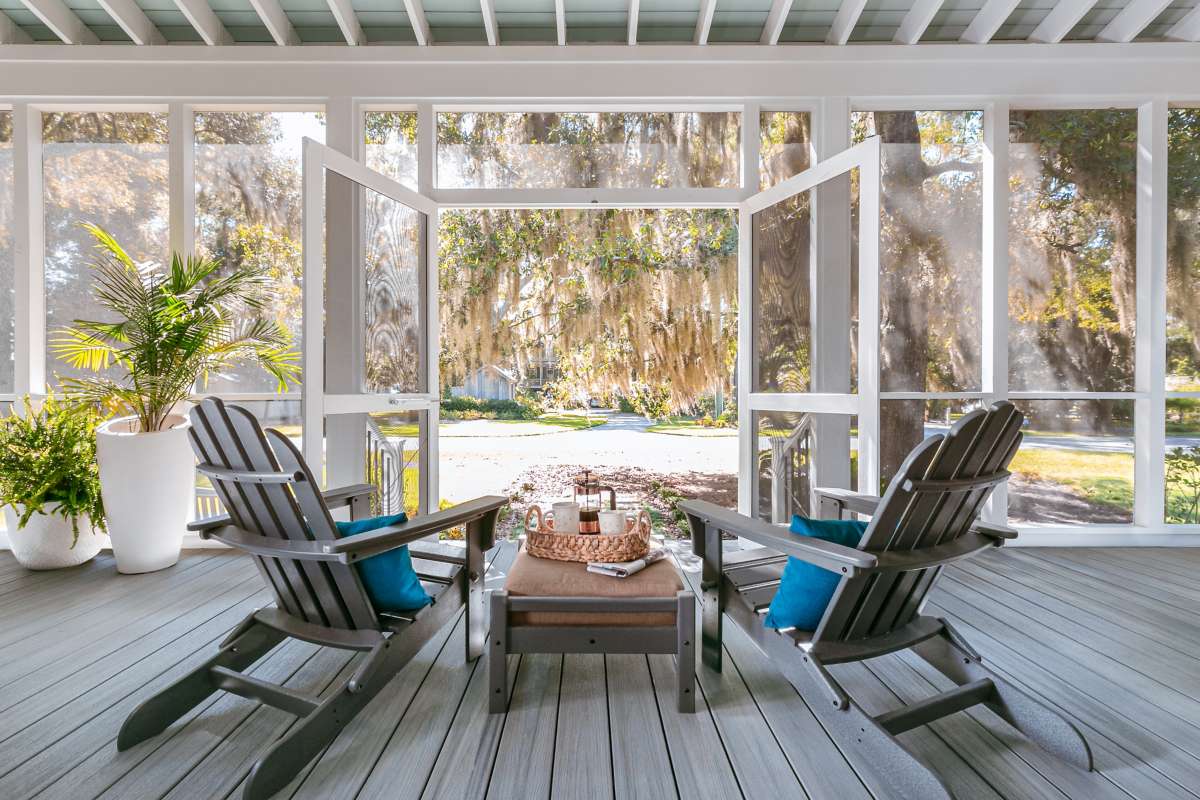 1. Keep it Light and Bright
Due to the heat and humidity that mark a day in the lowcountry, Southern cottages keep their decor light, bright, and airy. Opting for a lighter color of composite decking, such as Trex Enhance® Foggy Wharf, Anita ensures the brutal weather won't be a problem.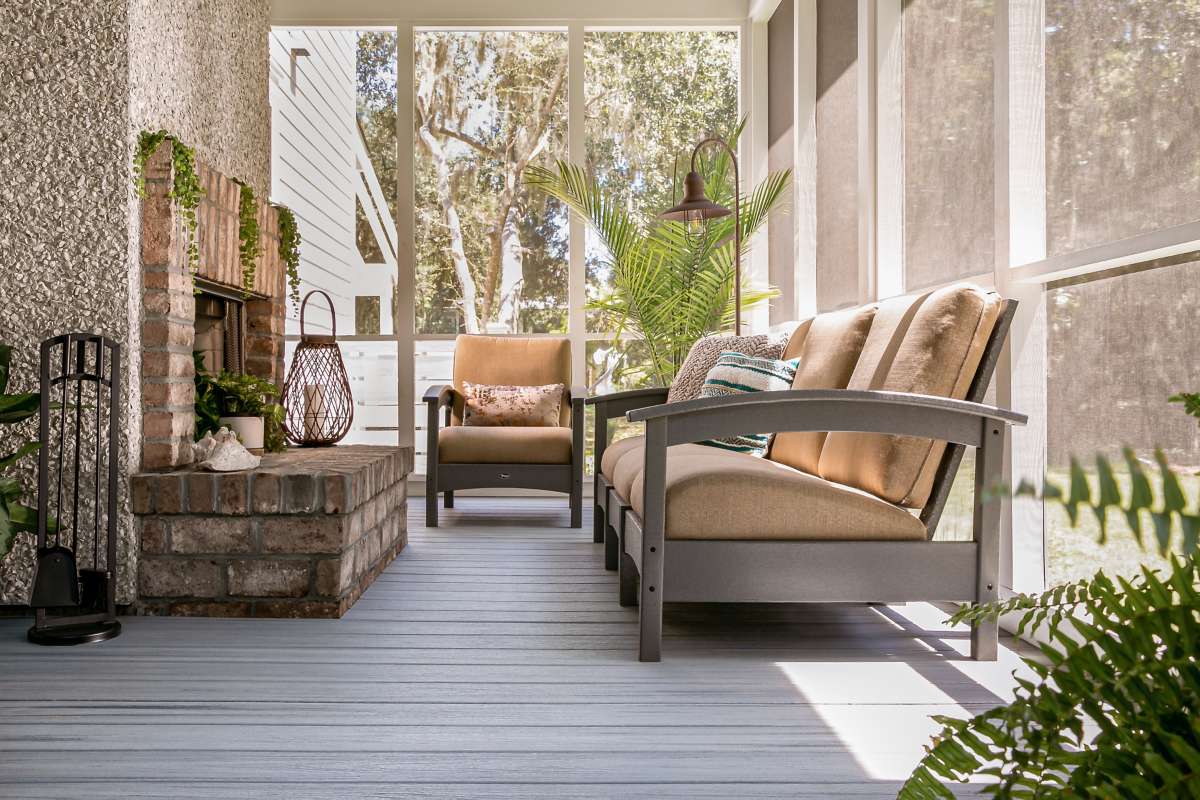 2. Give Tabby a Try
Tabby shell stucco is a signature element of Southern style, dating back hundreds of years. Tabby incorporates seashells into stucco, adding a hint of the coast to one's design. If you look closely at the fireplace, you can see how Anita used tabby to add character to her deck.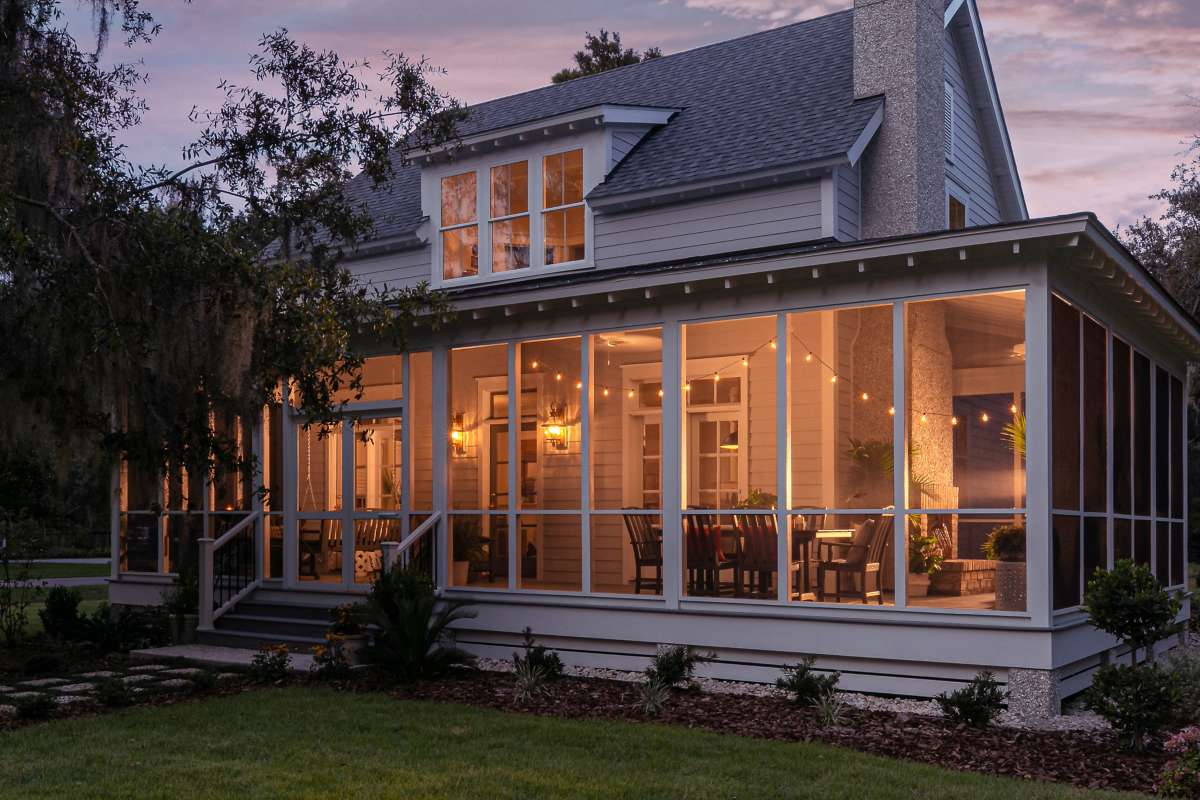 3. Screened and Serene
Lowcountry decks are made for enjoying a cool glass of sweet iced tea. Unfortunately, insects agree. We recommend building a screened-in porch so you can savor every sip pest-free.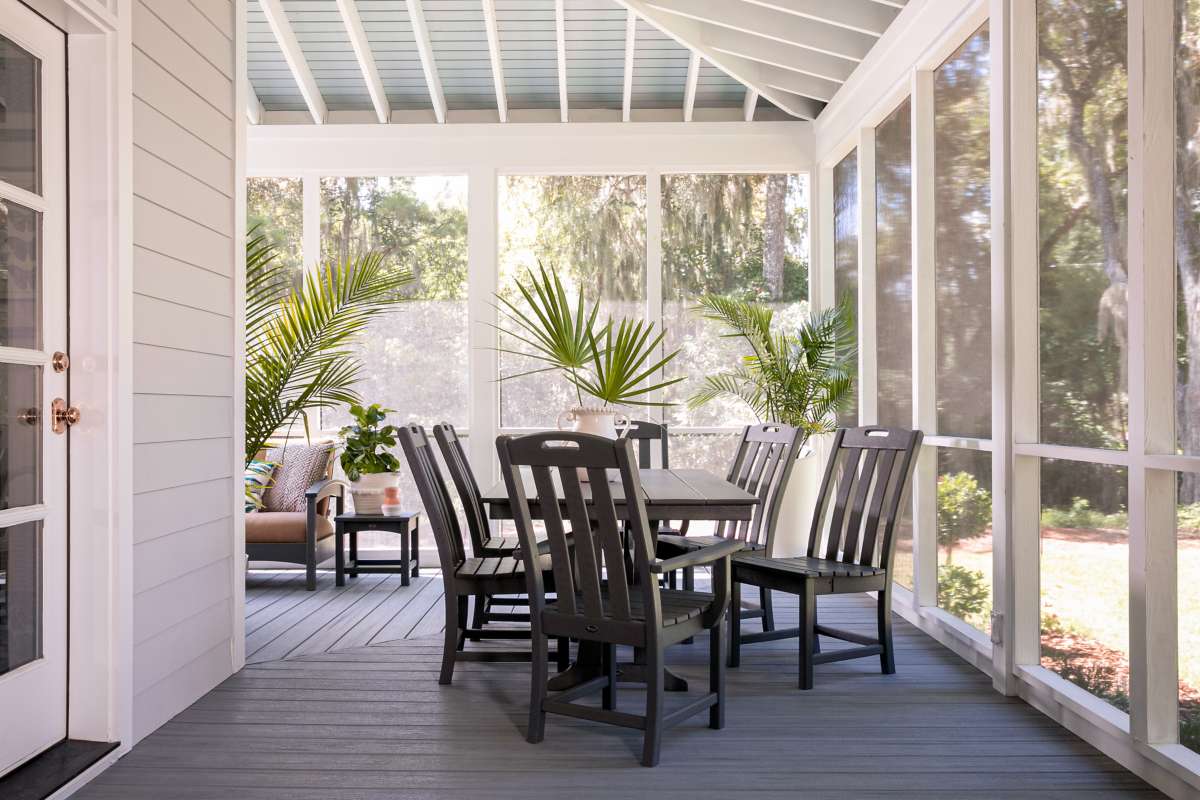 4. Decorate High and Low
The key to executing a gorgeous cottage look is to add unexpected details. Painting the ceiling light blue gives the illusion of higher ceilings and openness.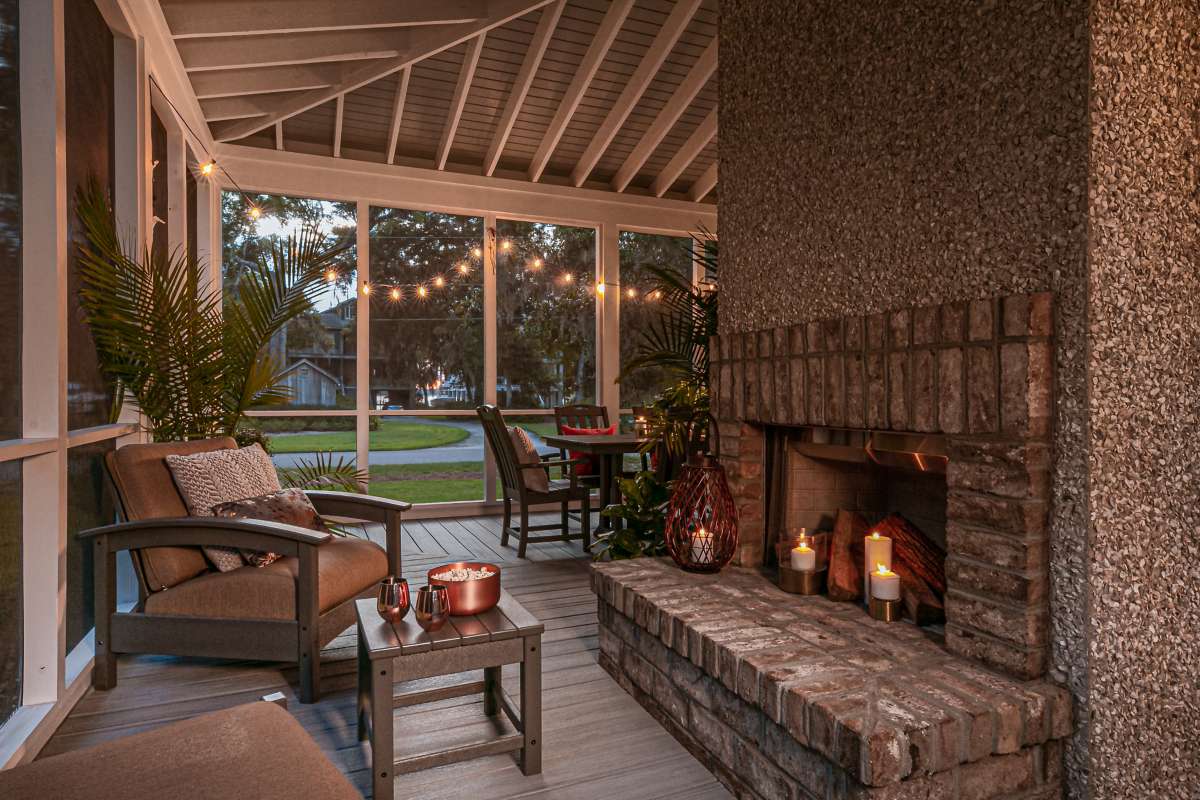 5. Warm it Up
Not all Lowcountry days are hot and humid. For those treasured cooler seasons, warm up with a fire feature to extend its use beyond the summer season. Plus, the coziness of the fire will escalate your cottage vibe.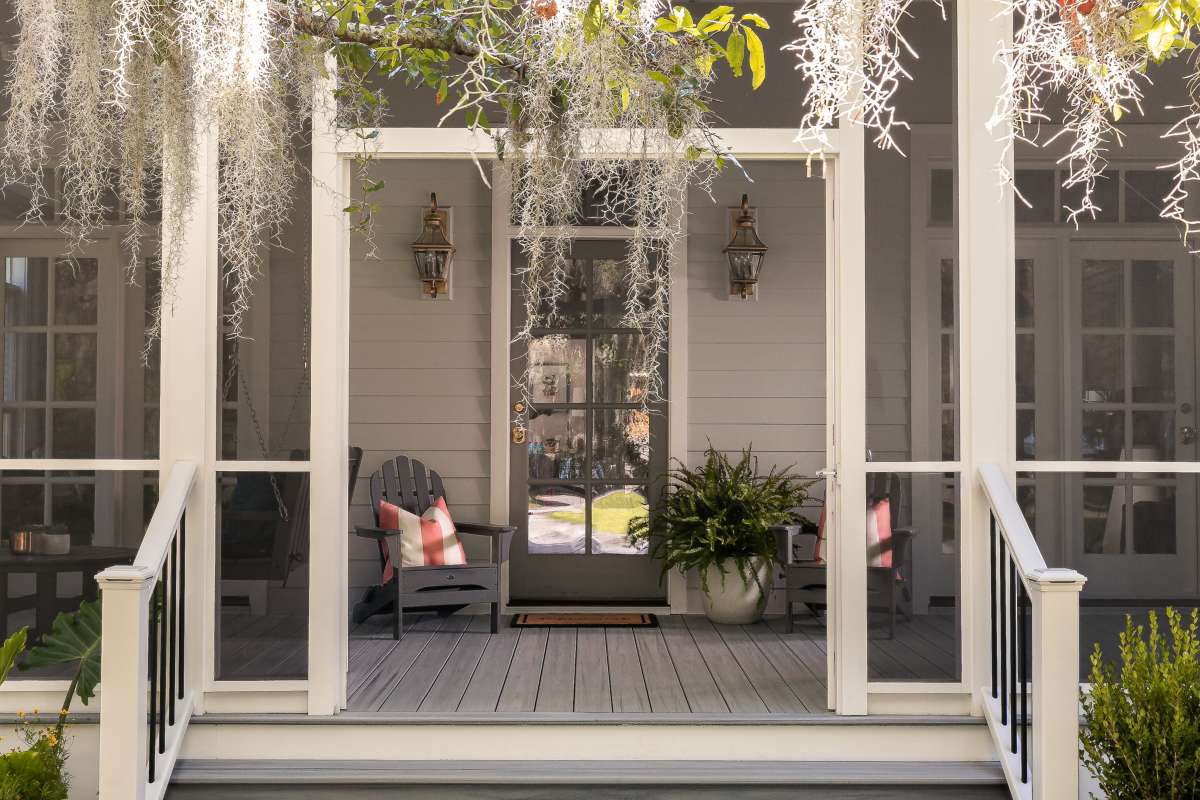 6. Go Green
Greenery enhances the Southern feel by adding life to your interior space. If you're not lucky enough to live in the south where Spanish Moss commonly grows, we recommend incorporating ferns, hostas, and other leafy plants to bring the outdoors in.