« All ideas
Expert Advice
Q&A with DIY Creators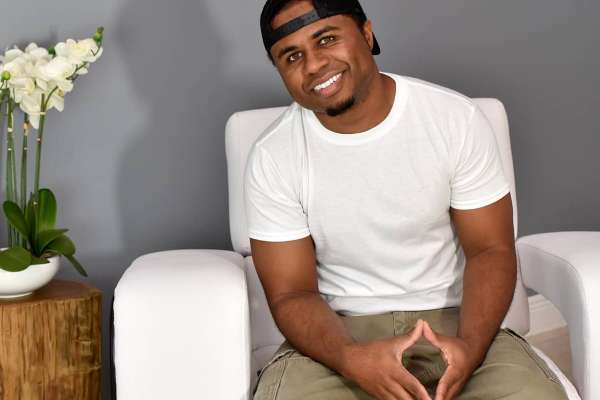 We recently teamed up with DIY Creators on this Trex Enhance® Foggy Wharf deck, accented with Trex® Outdoor Lighting™ and Trex® Fascia. DIY Creators are believers in the idea that anything is possible with the right approach. They are dedicated to creating content that provides "do it yourselfers" with an approach that is not only effective but adds a fresh and modern look to your project. Here's what they had to say about their experience working with Trex.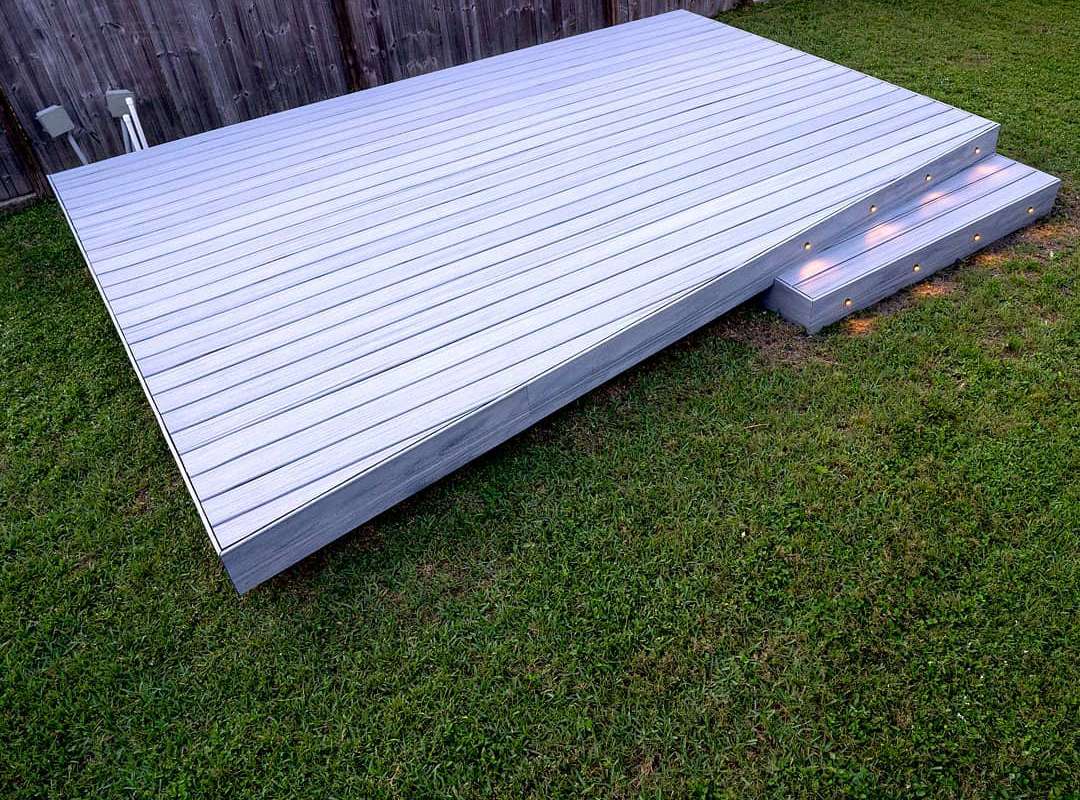 How did you come to choose Trex for your project?
For any exterior project that I plan to tackle, low-maintenance products are always at the top of my list. After lots of research, Trex was the brand that met my criteria.
Did you have any hesitations or concerns about choosing Trex? If so, what?
I was concerned about how the color would hold up in the Florida sun. It's almost been a year now and it looks as good as day one.
Which Trex decking collection did you use? Why did you choose that particular collection (color, grain pattern, price, etc.)?
I went with Trex Enhance® in Foggy Wharf because this color worked best for my backyard – and the grain texture resembles real wood.
Did you use any of the Trex online resources or tools during your design or building process? If so, which ones and what was your experience?
While I did not use any online tools, I did speak to a customer service representative via phone who gave me some great advice on the deck installation. Specifically, he walked me through installing the fascia boards.
Describe your experience building with Trex materials? Did you find the installation process easy or challenging?
Overall, I had a great experience with the product! Once I got over the fear of working with a new material, I felt really comfortable using it. I learned a lot from my first composite deck build.
What would you say are the greatest benefits of building with Trex?
The greatest benefit is knowing that I'll never have to sand or apply a finish. The low-maintenance benefits of Trex decking make the upfront investment all worth it.
How do you use your Trex deck?
As a family we really enjoy this deck; it's our favorite spot in the backyard. Currently we use it for backyard activities such as eating and hanging out. We are still in the planning stage, but it will be the focal part of the yard once the landscaping is complete.
What is your favorite aspect or feature of your Trex deck?
Everything! But mostly, the realistic wood texture and minimal upkeep.
Any tips or advice for other homeowners that may be considering using Trex for their outdoor living spaces?
Do your research and run the numbers. Think about how long you want to keep your outdoor living space. Trex may be more expensive on the front end but, over time, it's well worth it. The deck you install on day one will have the same look for many years to come. Only maintenance involved is washing it off with the hose!
Did you incorporate Trex railing or other accessories?
I added Trex Outdoor Lighting, which was super simple to install.